PTCB® Pharmaceutical Calculations Questions Exam Prep App
Download the top-rated free PTCB Pharmaceutical Calculations Exam Prep App. Practice Pharmacy Calculations for Technicians on your mobile phone anytime, anywhere.
PTCB® Calculations Questions
The Pharmacy Technician Certification Board (PTCB®) brings you a calculations practice test comprised of questions used on previous PTCE® examinations. The app contains 138 questions with detailed answer explanations which allow you to test your understanding of calculations and conversions commonly found on the real PTCE®.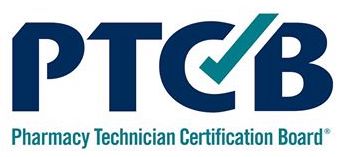 App At A Glance
138

Practice Questions

3

Content Subjects

60K

Happy Users
Create Custom Exams
In three simple screens, you can choose your study mode, content areas, and how many questions you want to take. Personalized practice will increase your learning ability.
Detailed Settings
Show Flagged Questions Only

Number of Questions

0
You can attempt a maximum of 100 questions per test.
Buy Exam
Detailed Explanations
Our answer rationales are written to effectively teach you the material. We even explain why the distractors are incorrect choices so you can fully master the concepts.
What volume, in mL, of digitoxin 0.2 mg/mL solution is required to deliver 0.03 mg of digitoxin?
Track Your Progress
Track your progress with detailed exam results and cumulative history charts. Analyze your past scores, the time taken to complete a test, and knowledge area strengths and weaknesses.
=
PTCB® Calculations Questions
Cumulative Stats
Recent Test Scores
January 7, 2018 at 2:57 PM
91%
January 6, 2018 at 5:32 PM
34%
January 5, 2018 at 9:12 AM
84%
Study on any Device
Study on any device and store exam history in your Pocket Prep cloud account. Simply log in to your account and pick up where you left off!
Download the app and start studying PTCB® Calculations Questions today!
No Internet Required
Study anywhere, anytime. Open the app on your mobile device to get started.
Study Modes
See answers and explanations as you go or simulate an official exam by waiting until the end.
Study Reminders
Schedule daily study time that fits your busy schedule and never forget to study.
Question of the Day
Finding motivation to study can be tough. Challenge yourself with a new QOTD each day.
In-App Support
Reach us through the app and enjoy personalized support. Let us help you succeed!
Always Affordable
Pass your next exam without breaking the bank. Start studying for free today!
"This app helped me a lot on the exam. I passed. I studied step by step with this app explanation. I failed on the 1st exam and I thought math parts were pretty hard. However, I felt the math parts were so easy this time." Soomin Woo, Google Play Review
"This app is a great tool to study, it is interactive and it has current information. I used a textbook, this app, and another app and I passed the test." Mariela Fabián, Google Play Review
"I used this to prepare a week before my exam. It helped me realize areas of improvement I needed to focus on and I successfully passed my exam. This is a must-have." Drewseph Fort, Google Play Review
"This helped me so much to prepare for my technician certification. Passed my test first try!" Courtney Lancaster, Google Play Review