Love Puzzles? Supply Chains Might Be Your New BFF
I've always viewed the world as a puzzle. Some of my favorite memories include watching the television series How It's Made and going behind the scenes of everyday objects to see how they go from point A to point B. 
When I considered what type of career I might want, I realized that supply chain management is a real-life puzzle. What makes this profession so fascinating is that along with technological advancements, businesses have become more globally connected than ever before. For a supply chain professional, that means playing a role in turning cotton from India into a sweater in Alaska. 
As I began my studies in supply chain, I learned about Six Sigma, a framework for taking a process and analyzing it to find improvements to make. Now, I am a CSSGB—Certified Six Sigma Green Belt. This means that I have studied a methodology for evaluating and improving processes, and developed specific analytical capabilities. There are four belts of Six Sigma certification – yellow, green, black, and master black belt. 
The Upper-Hand of Being a CSSGB
While Six Sigma has only been around since the late 1980s, it's now an essential focus of many businesses, and for good reasons. In order to keep growing in a global economy, companies must be willing to constantly innovate their methods. The industry need for people managing supply chains (logisticians) is expected to grow by 5% through 2028. If you like to solve puzzles, this is good news. 
Many business schools offer supply chain courses that give a certification in Six Sigma after successful completion of coursework. This is how I obtained my CSSGB certification.
Companies hiring for supply chain positions usually look for a business degree, specifically in operations or supply chain. While many companies don't require a Six Sigma certification, it helps you to demonstrate your expertise in the field. Additionally, it is often listed as a preferred qualification for more technical areas like logistics planning, procurement, or operations analyst positions.
Ultimately what a CSSGB certification will demonstrate to potential employers is that you understand how to take a process, turn it inside out, and construct a change that will improve its efficiency. No matter what professional role you hold within a supply chain, there are always opportunities to evolve the process.
Putting Theory into Practice
The fundamental goal behind Six Sigma is simple: improve a process. In my role as a warehouse operations manager, the specific area of the process that I might be trying to improve will greatly impact who I collaborate with along the way. Because supply chains exist in every industry, the stakeholders you work with vary depending on the scope and type of project. Here are a few practical examples: 
If I want to improve employee engagement metrics as a way to reduce turnover which helps decrease hiring and training costs, I might work on a creative initiative with the HR team.

Say I'm looking to simplify a process that moves products from one department in the warehouse to another. In that case, I would be working with the inbound and outbound teams involved in that area of the business.

As a materials purchaser trying to improve the invoicing process with a supplier, I would be collecting data from the finance team and my external partners. I might be working with an IT company to develop a better system or to install an update that simplifies the process for the suppliers.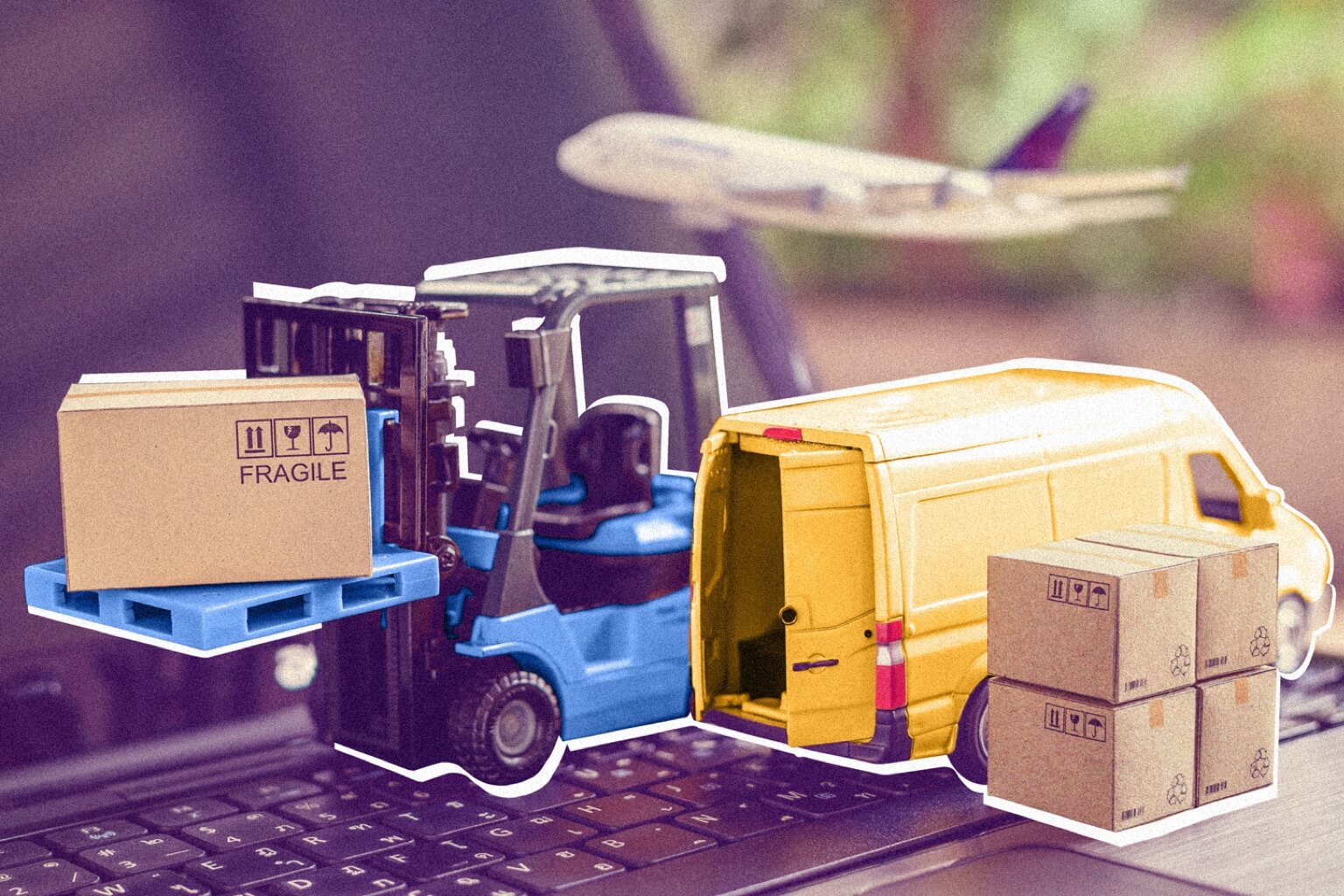 Reorganizing the Puzzle Pieces
As a supply chain professional, earning a CSSGB designation gives you the framework and tools to solve process issues. No matter the industry, at the heart of Six Sigma is the ability to collect and analyze data in a way that tells you what issues need to be fixed.
Typically, you are going to be looking at areas of the process that create slowdowns or bottlenecks. In manufacturing, these types of projects will most likely have to do with simplifying the movement of product down an assembly line. In logistics, common project goals would be decreasing shipping costs or improving transportation routes. Either way, knowing Six Sigma principles helps you adapt to whatever type of process you're working with.
In my role, I do a lot of real-time, on the floor data collection. Depending on the size of the project, I might change my approach. As a general rule, I use Microsoft Excel to analyze the majority of my process data. The company I work for has massive data collection systems and many proprietary, in-house tools that collect data on our warehousing processes at all times.  
When I was earning my Six Sigma certification through a university course, I had to complete a process improvement project for a local business. The software we used was Minitab, a statistical analysis program. Another common system is IBM's SPSS software (this is used more for marketing data analysis). If you don't have these it's okay – Microsoft Excel is a catch-all way to analyze any data on most processes.
Endless Opportunities for Six Sigma Application
There are many companies with massive supply chains that are constantly assessed by certified Six Sigma professionals. Our world changes daily, so no company can continue to grow within its market without constant adaptation and innovation of its processes. 
Gartner Inc.'s annual Top 25 Supply Chain ranking is one of the most reputable lists as far as the industry goes. It ranks companies' supply chains on a variety of factors. The 2019 list has several large food manufacturing companies (PepsiCo, Starbucks, and Coca-Cola, etc.), as well as, retail giants like Walmart and Alibaba.
What really drew me to a career in supply chain was the endless possibilities of where I could work. Think about it. The retail and fashion industry has a supply chain that turns clothing materials into finished products. The food and beverage industry has a supply chain that takes raw ingredients and processes/packages them into meals and snacks ready for the customer. No matter what you're passionate about, a career in supply chain can be a great way to get involved in improving the quality of goods and services in that industry by rearranging the puzzle, one piece at a time.
Author Bio:
Monica is an Operations Manager at one of the world's largest online retailers where she manages a team in excess of 150 employees. She received a Six Sigma Green Belt Certification through the Indiana University Kelley School of Business.
---
I Love Puzzles. Now What?
Depending on where your supply chain career journey takes you, the CSSGB is a great way to get ahead. Another certification to consider is the APICS Certified Supply Chain Specialist (CSCP). Pocket Prep offers exam study and prep for both exams.