In early 2020, we were galvanized by the Black Lives Matter movement to join the effort to create a more equitable environment for those seeking career advancement through education. As an education company with a mission to make education more accessible for all, we know that true change occurs through equitable support.
This inspiration sparked a company-wide initiative to turn our values into actions. We have since launched a Financial Support Program and continue to donate to local organizations in our community.
In support of this continuing initiative, we are excited to announce the second year of the Pocket Prep Racial Equity Scholarship. The Fall application is now open.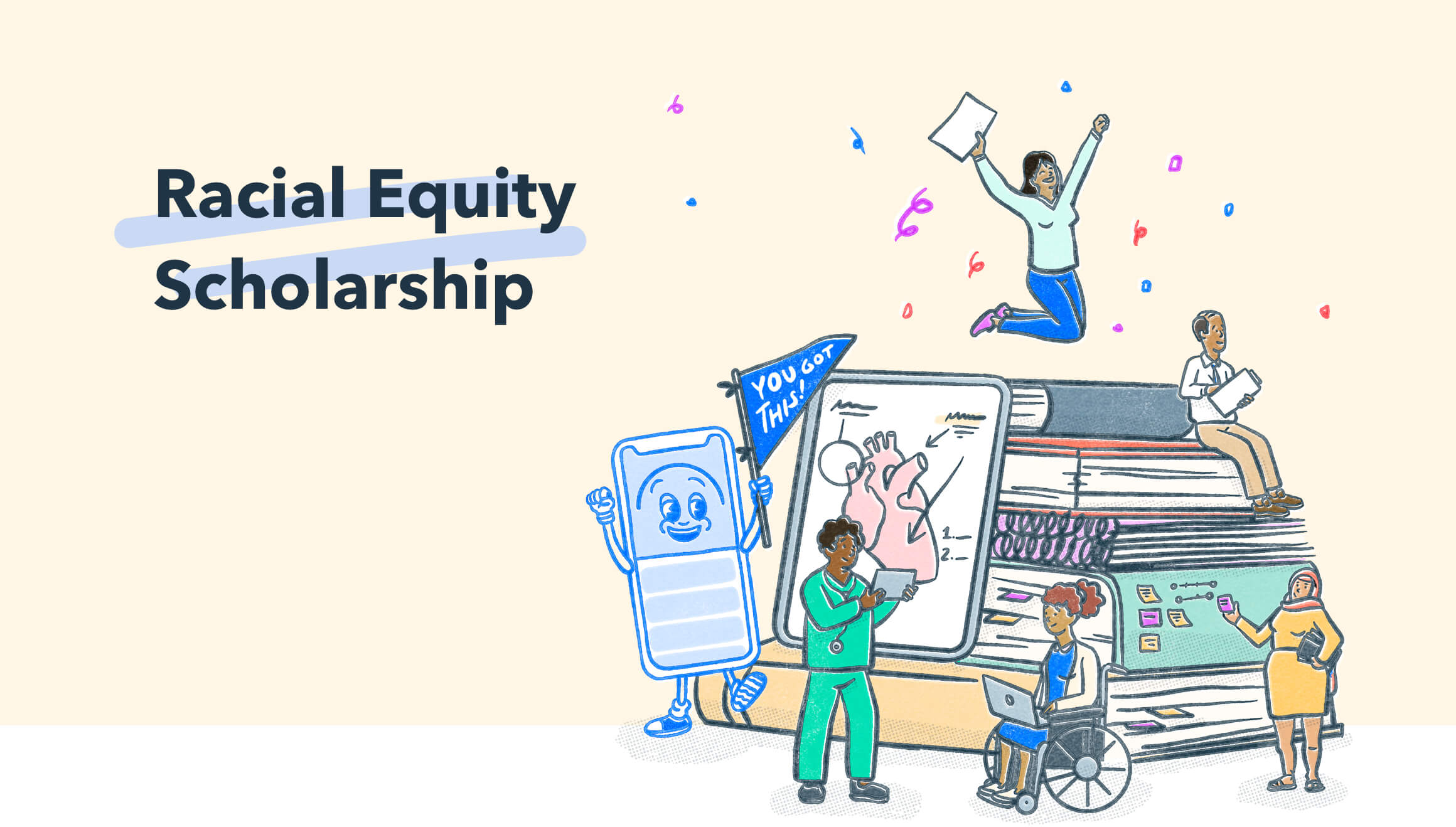 This season we are offering five (5) scholarships to cover exam costs and an additional study support of $1,500 for individuals pursuing professional certification.
This scholarship is for members of minoritized communities, who compared to their percentage of the American population, have traditionally been underrepresented in the field in which they're seeking certification. To learn more about why we're focused on this group, you can read our press release.
Applicants for this round should be sitting for their exam in the spring or summer of 2023. Those sitting for their exam later in the year should wait for the next scholarship round.
Scholarship Rewards: 
Free access to Pocket Prep Premium study material

Covered Exam Registration Fee

Covered Exam Materials (i.e. textbooks, guides, software) 

Additional study support of $1,500
The U.S. still grapples with inequitable access to education at every level. The largest population facing the negative effects of this unbalanced playing field are minoritized communities.
Peter Murphy, CEO of Pocket Prep
Eligibility
Belong to a minoritized community traditionally underrepresented in the field in which you're seeking certification

U.S. Citizen, U.S. National or Permanent Resident

18 years of age or older

Pursuing certification(s) that Pocket Prep offers test prep for

Possesses a demonstrated commitment to the exam's corresponding field of study
Testing Requirements & Scholarship Terms 
Must be taking exam between

March 17, 2023 and September 17, 2023

If you're not taking the exam within this range, please wait until our next round of scholarship applications open  

The $1,500 study support will be provided upon exam registration receipt

 
Deadlines
Application deadline is December 9, 2022

Recipients will be notified by February 17, 2023

Funds will be dispersed when recipient registers for the exam