We'll show you what they
learn
Help your students prepare for and pass their exams. Pocket Prep provides all the study content, data, analytics, and insights you need.
View progress. Understand performance.
Groups
View performance by student groups and track where they are in the study process. Compare groups to get insights on what's working and what needs more focus.
Individuals
Track individual study performance, see weakest subjects to know where they're struggling, and view their study habits.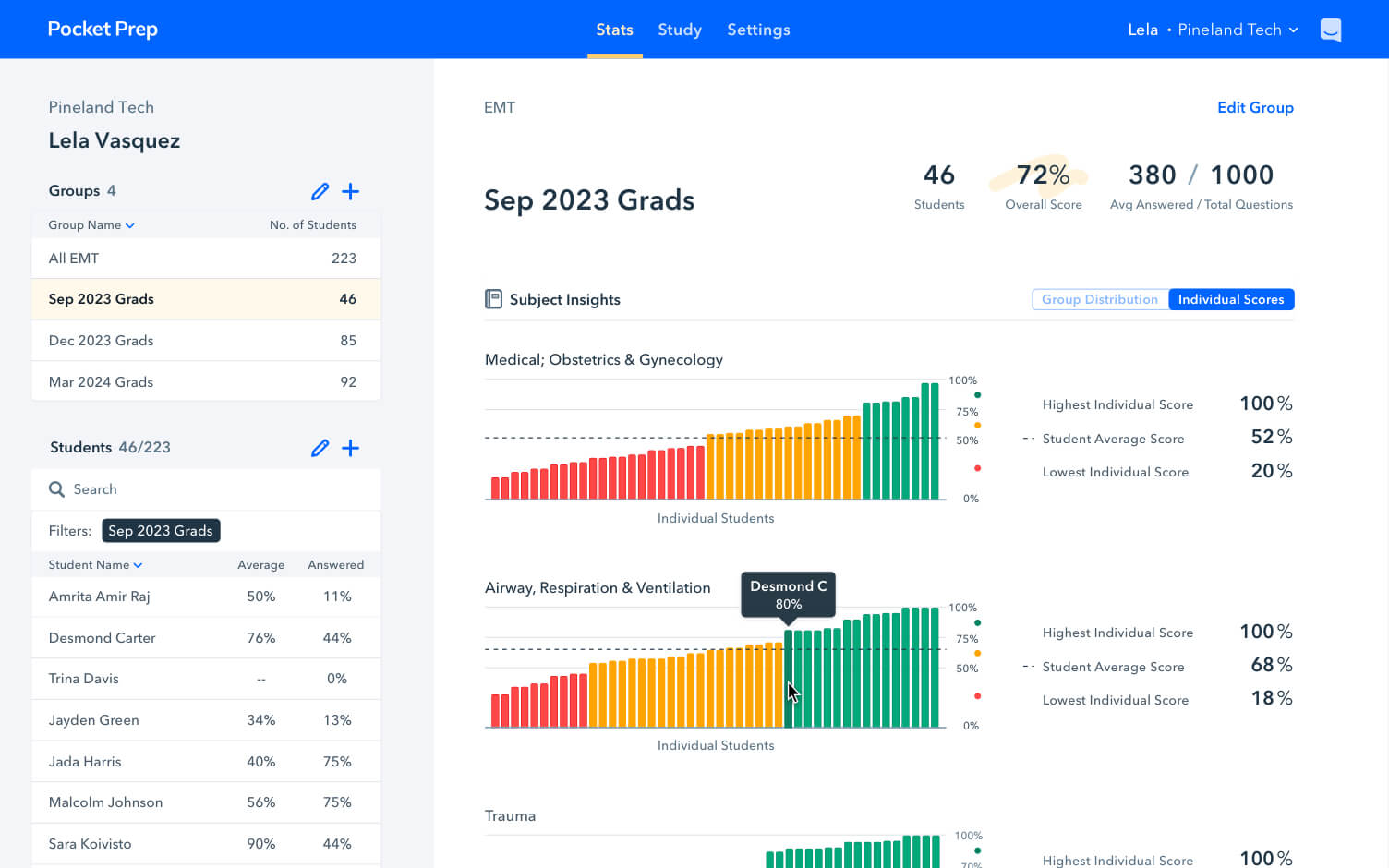 How Pocket Prep works for educators
Exam prep that's the real thing
All of our questions are written by subject matter experts and are based on each exam's blueprint. Our questions accurately represent what will be on the actual exam so students are prepared with the right knowledge.
Get insights on how they test
Like the actual exams, all our questions tie back to a subject area so we can give you your students' scores by subject.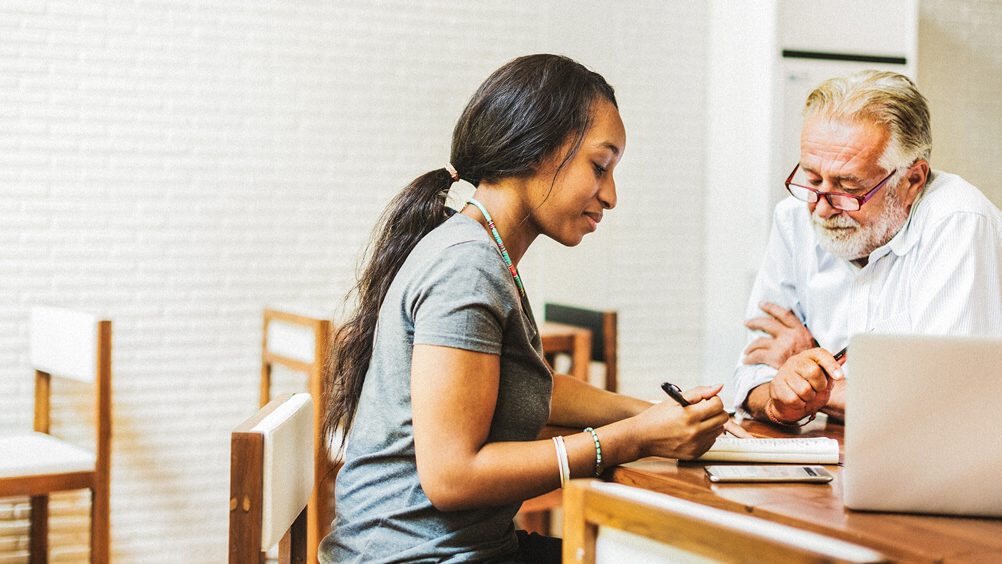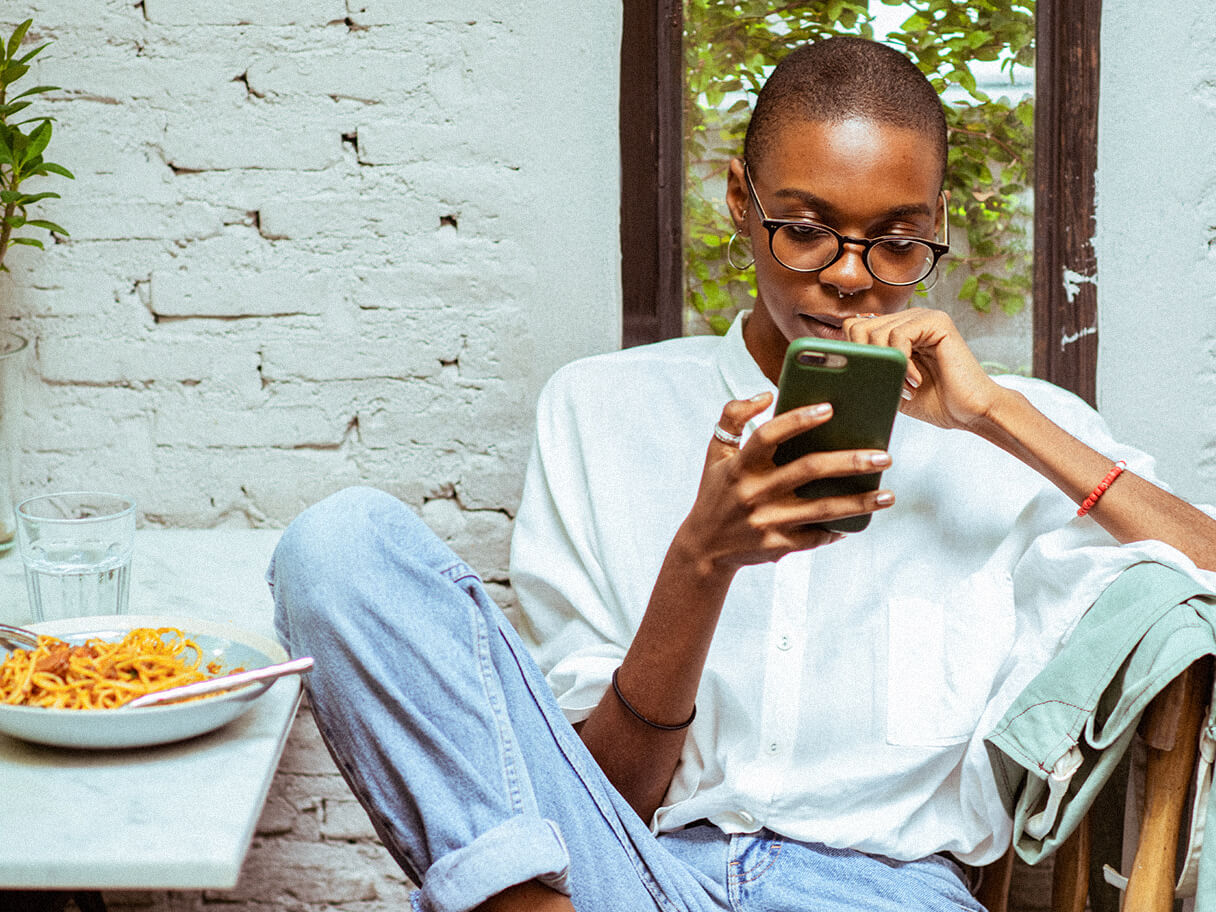 Together, we can put education in everyone's reach
With our competitively priced plans and your commitment to education for all, we can give everyone a better chance at a good education.
Request a Demo
Institutional discounts
Get discounts with group licenses on Pocket Prep study materials.
Easy set up
The Instructor Dashboard is quick to set up and simple to use.
In-app support
Any issues your students might have are handled right in the app.