One night in hospice care
It was a warm, still night in north Florida and I was working at a newly-finished hospice house. Next to me lay a lady who was actively dying.
The Hospice House was an example of a new trend in hospice care; a very homelike environment in which patients and families could spend some of the most critical and sensitive moments of their lives with full access to kitchens, a chapel, quiet spaces, and spare rooms to get some rest.
This one had opened only the week before, and on that overnight shift it held two patients, myself, and a nurse. One of the patients, though terminally ill, could be expected to live for days or weeks; the other, I was informed, could pass at any time.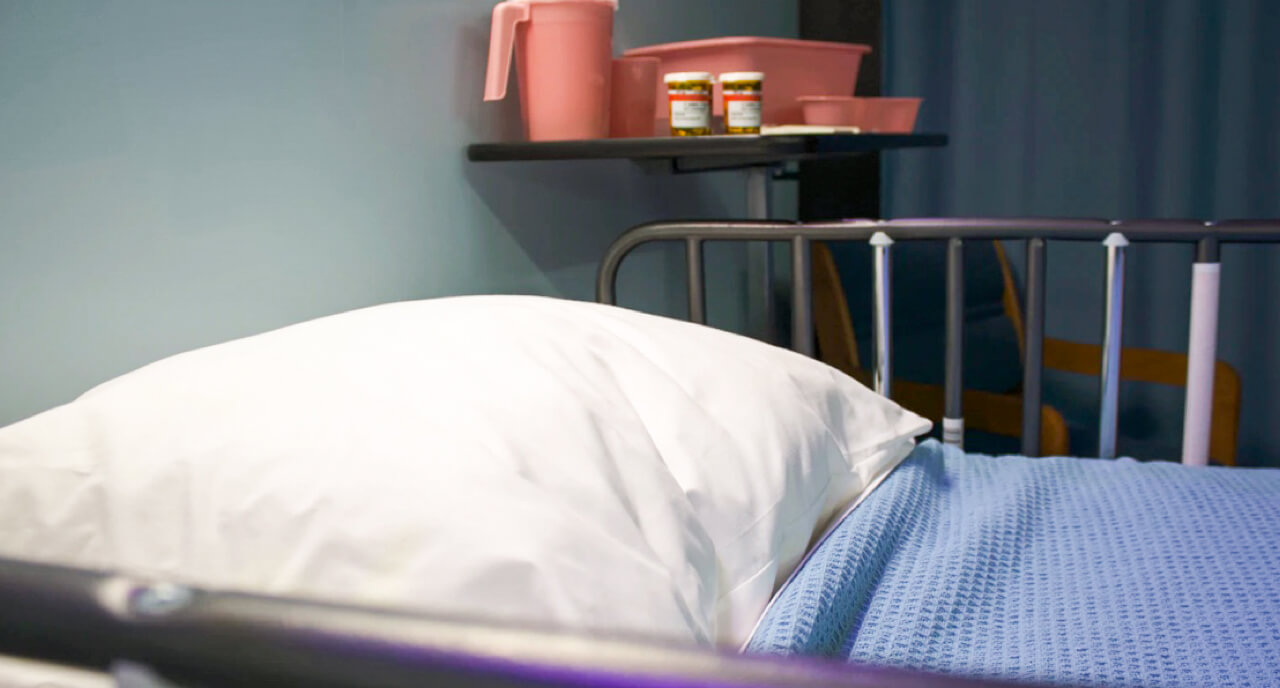 The nurse told me that her husband was on his way, but there was no way he was going to arrive in time to be with his wife when she passed. The nurse was busy with caring for the other patient and with some crucial issues of documentation. I entered the lady's dim room, sat beside her bed in the comfortable chair, and prepared to wait with her. In hospice one of our rules is that no one dies alone.
What is Hospice?
I am always surprised at how little people know about hospice care, even in healthcare. Hospice care is a Medicare-reimbursed benefit available to patients who have a condition that under normal circumstances will limit their lifespan to about six months.
It is a separate and distinct benefit that covers things such as medication and pain management, medical, nursing, and social services, some types of medical equipment, and aide and respite care. Hospice care may be offered in either the patient's home or where the patient is calling home (such as a nursing facility).
Hospice care offers a valuable perspective—that death should not be a clinical, frightening experience, but a natural event
However, in addition to all of these important benefits, hospice care offers a valuable perspective—that death should not be a clinical, frightening experience, but a natural event whose negative effects can be managed and whose traumatic impact can be mitigated. Social workers of all qualifications play a crucial role in hospice care.
5 Ways social workers help with hospice care 
Social work, like most other healthcare professions, is ranked by education and licensure. Social workers of all different levels of professional development play a crucial role in hospice care. These roles might be part of employment with a hospice itself, or with any number of the other healthcare settings (hospitals, nursing homes, etc.) that often interact with hospice.
1. Education
Social workers of any level (ASW, MSW, LCSW) in hospice are often tasked with helping people understand what hospice is and is not. They do this by dealing directly with patients and families at the point of crisis to make good treatment decisions for themselves and their loved ones. They also play an important role in combating the many myths about hospice that persist – that it is 'giving up', that hospice means ending the patient's life directly, and so on.
2. Coordination
With their education in systems theory and strengths perspective, social workers of any educational or licensure level are the ideal people to help tie the various arms of treatment together as care coordinators or assistants to those who are making sure there are no gaps in care.
3. Direct Care
One of the most important roles social workers play in hospice is in providing direct therapeutic help to those in need through psychotherapy and grief counseling. Licensed social workers (LMSW or LCSW) are often the key people guiding a patient and family through the grief process, both before and after the event of death. Greater levels of licensure grant increased salary, greater responsibility, and more specialization.
4. Individual Treatment
At the LCSW level, social workers often provide grief counseling and support as members of a private practice with special expertise in grief and loss. Though the hospice benefit provides for grief counseling, often there is a need for longer-term or more focused treatment for special cases involving children, complex families, unusual circumstances, or the other issues (anxiety, depression, substance abuse, among others) that tend to emerge when a family member is at the end of life.
5. Leadership
It is not unusual for social workers at the Masters' level with or without advanced licensure to be promoted to positions of leadership in hospice. A social worker with the right education and experience could be the leader of a hospice team of social workers, a manager of a department, or the CEO!
Across healthcare professions, Masters' level social work credentials are often considered to be the 'MBA of healthcare'; it is a versatile degree that combines policy knowledge, practical experience, knowledge of management, and education in psychopathology. According to the Bureau of Labor Statistics, overall employment of social workers is projected to grow 13 percent from 2019 to 2029, much faster than the average of other occupations at 4 percent.
How will you help?
I waited with the lady until she was gone, speaking to her gently. When she made her transition it was as gentle as the end of her breath. Her husband arrived some hours later, grief-stricken but incredibly relieved that not only had his wife passed with no pain or discomfort, but that she had not been alone.
Social work is a profession in which one can choose where exactly one can offer help to those in need, and do so with expertise, caring, and commitment to values. It's a profession sometimes overlooked that can have a monumental effect on those helped.
For social workers entering the hospice field, they help change what is generally seen as a scary, traumatic event to an experience of love, support, and the beauty of human beings taking care of each other until—and past—the end.