Pocket Prep Co-founders Ken Gillette and Peter Murphy were once co-workers at aerospace company Lockheed Martin in Orlando, Florida. They each had advanced leadership roles in the Performance Management division, and they were responsible for leading quality improvement and employee engagement initiatives.
Peter was studying for a grueling (then) five-part exam called the APICS CPIM that would result in him being officially Certified in Production and Inventory Management. The cost to sit for a single one of the five exams was $500, and the study prep materials such as textbooks, guides, and practice questions, were thousands of dollars in addition.
They recognized there was a need to make higher education more accessible and engaging.
He and Ken were baffled at the hefty costs associated with simply trying to better one's career. Like tens of thousands of other Americans, Peter questioned whether this personal investment would really pay off in terms of promotions and raises in the long run.
While Peter would go on to pass his five exams, it sparked a newfound interest in both him and Ken. They recognized there was a need to make higher education more accessible and engaging. In 2011, they bootstrapped a combined $1,800 and got to work on building what would become Pocket Prep's first app.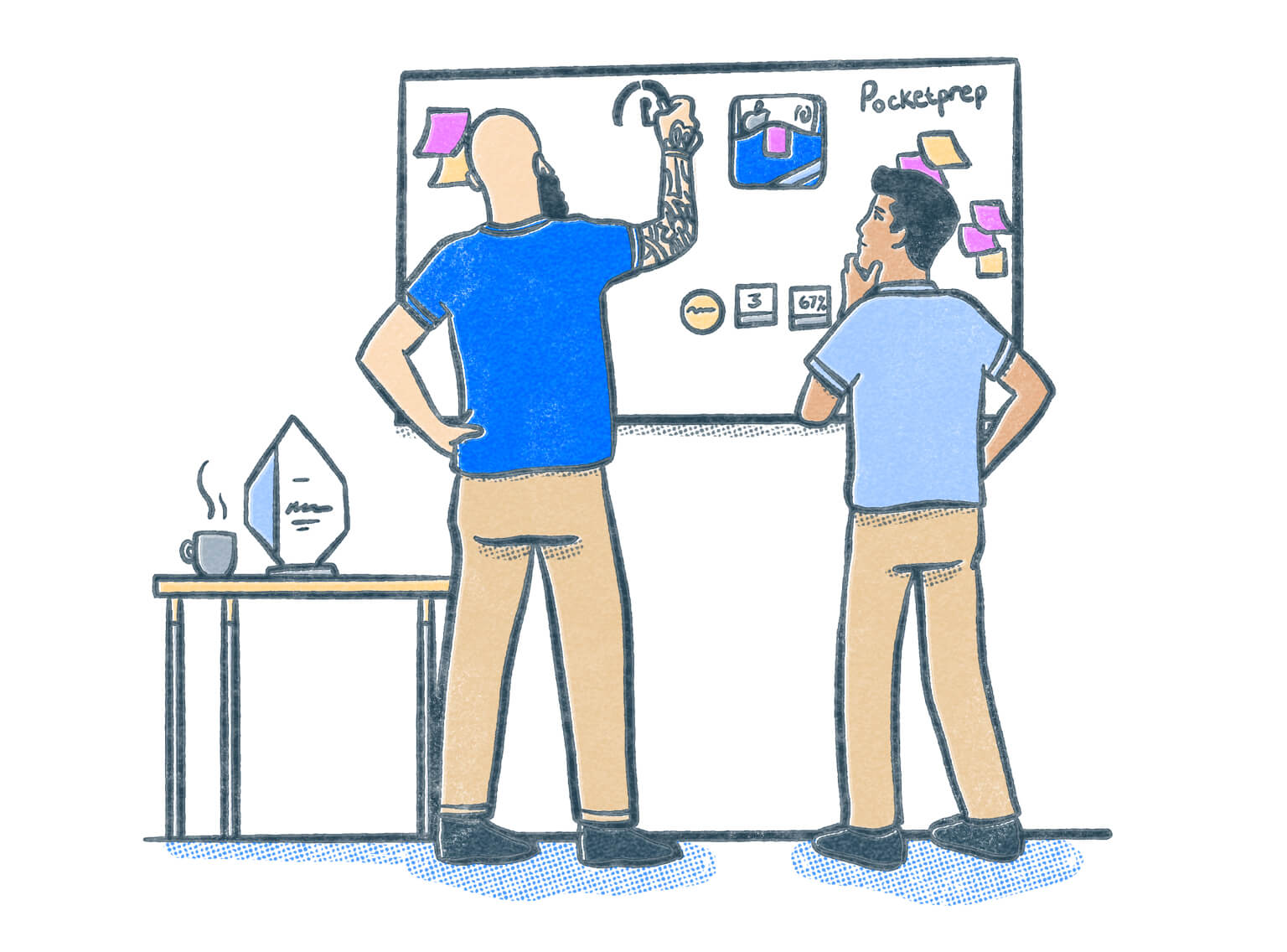 Fast forward to today, Pocket Prep's apps have been downloaded more than 9 million times and its study material continues to support students and teachers alike. The company has grown from a two-person operation to a team of innovators, developers, managers, subject matter experts, designers, writers, and more. The mission is to help people more effectively and inexpensively prepare for career-defining assessments.
Be sure to read more on Peter's story of how to be prepared for the CPIM exam.