NBSTSA CST Exam Guide
The National Board of Surgical Technology and Surgical Assisting (NBSTSA) Certified Surgical Technologist (CST) examination tests candidates on the knowledge and skills of entry-level Surgical Technologists and Surgical First Assistants in various settings. NBSTSA created the examination to assess the skills that make up the body of knowledge for all surgical technologists and surgical first assistants. The NBSTSA CST examination consists of 200 questions, 175 of which are scored. The 25 pretest items (unscored) are randomly distributed throughout the examination for the purpose of analysis and statistical evaluation.
I. Peri-Operative Care
A. Pre-Operative Preparation
B. Intra-Operative Procedures
C. Post-Operative Procedures
II. Additional Duties
A. Administrative and Personnel
B. Equipment Sterilization and Maintenance
III. Basic Science
A. Anatomy and Physiology
B. Microbiology
C. Surgical Pharmacology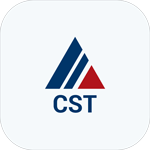 App At A Glance
335

Practice Questions

8

Content Subjects

42K

Happy Users
Create Custom Exams
In three simple screens, you can choose your study mode, content areas, and how many questions you want to take. Personalized practice will increase your learning ability.
Detailed Settings
Show Flagged Questions Only

Number of Questions

0
You can attempt a maximum of 100 questions per test.
Buy Exam
Detailed Explanations
Our answer rationales are written to effectively teach you the material. We even explain why the distractors are incorrect choices so you can fully master the concepts.
If a Kelly clamp is left in a patient who underwent a cholecystectomy, which of the following legal concepts apply?
res ipsa loquitur

intentional tort

misdemeanor

extension doctrine
View Explanation
Track Your Progress
Track your progress with detailed exam results and cumulative history charts. Analyze your past scores, the time taken to complete a test, and knowledge area strengths and weaknesses.
=
NBSTSA CST
Cumulative Stats
Recent Test Scores
September 28, 2017 at 2:57 PM
91%
September 27, 2017 at 10:17 PM
34%
September 27, 2017 at 4:29 PM
84%
Study on any Device
Study on any device and store exam history in your Pocket Prep cloud account. Simply log in to your account and pick up where you left off!
No Internet Required
Study anywhere, anytime. Open the app on your mobile device to get started.
Study Modes
See answers and explanations as you go or simulate an official exam by waiting until the end.
Study Reminders
Schedule daily study time that fits your busy schedule and never forget to study.
Question of the Day
Finding motivation to study can be tough. Challenge yourself with a new QOTD each day.
In-App Support
Reach us through the app and enjoy personalized support. Let us help you succeed!
Always Affordable
Pass your next exam without breaking the bank. Start studying for free today!
"Love this app!!! Without a doubt, the best study app for board exam preparation. Gives me confidence and helps develop a thorough process for the real thing. Study on the go for the dedicated student!" Teare Reichert, Google Play Review
"This app is very helpful. I've been a tech for a few years and passed 140 out of 200 questions just from Pocket Prep. I recommend this for techs that are seasoned but never got certified." Marleyboi24, iTunes Review
"I love how it explains the answers whether you are right or wrong and it gives you the source of their answers." banabear12, Google Play Review
"A necessity! I've used it on the go and it's a tremendous help." Alexie Marrero, Google Play Review