The ASWB BSW is a certification exam administered by the Association of Social Work Boards. It is used across the United States, in the U.S. Virgin Islands, and in Canada's two most western provinces (Alberta and British Columbia). The ASWB administers four exams in total: Bachelor's, Master's, Advanced Generalist and Clinical exams. The ASWB BSW is one of these exams and designed for students who have completed a bachelor's degree in social work (BSW).
The ASWB BSW, like the other three ASWB exams, contains 170 multiple-choice questions (each with four options). The exam aims to test whether or not recent social work graduates seeking professional licensure can demonstrate a minimum level of competency in four key areas of social work practice and knowledge. On the exam, each of these content areas, which are further divided into four to seven subfields, is weighted differently. The four sections break down as follows:
• Human Development, Diversity, and Behavior in the Environment (27%)
• Assessment (28%)
• Direct and Indirect Practice (26%)
• Professional Relationships, Values and Ethics (19%)
Notably, out of the 170 questions that appear on the exam, only 150 are scored (the other 20 questions are sample questions that may appear on a future exam), but since these "pretests" questions appear throughout the test, it is important to answer every question as if it counts. Generally, you'll need to answer 93 to 106 of the 150 questions correctly in order to receive a passing score on the ASWB BSW.
The ASWB MSW must be completed at a Pearson VUE testing center. You'll have 4 hours to complete the exam. You are advised to prepare for the exam well in advance and if possible, to take a timed practice exam online prior to writing the actual exam. Below, we outline the ASWB BSW's main content areas and provide helpful tips on how to prepare.
---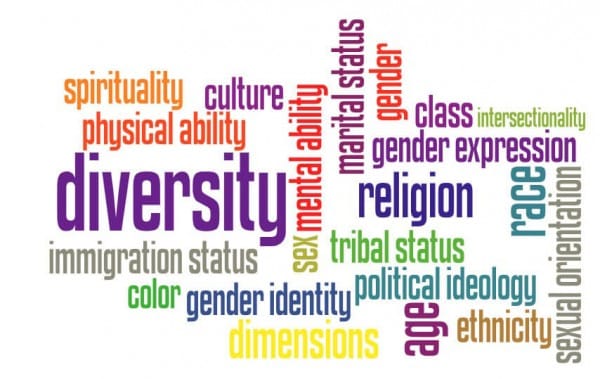 Content Area I. Human Development, Diversity, and Behavior in the Environment
Section one is divided into four parts: models of human growth and development; models of human behavior in the social environment; diversity; and effects of the environment on client system behavior. To master the content presented in this part of the exam, you'll need a general background in social theory, psychosocial theory, gender theory, critical race theory, political theory and cultural theory. In other words, you should understand how people develop, interact with other, and how they are impacted by the social world in which they live. Among other topics, ensure you are familiar with the following:
i. Models of Human Growth and Development
On this section of the exam, expect to encounter questions about:
• Typical and atypical physical growth and development, cognitive growth and development, and social growth
• The socialization process
• Typical and atypical emotional and sexual growth
• Spiritual growth and development
• Child, adolescent and young adult behavior and development
• Middle adult behavior and development
• Older adult behavior and development
• Physical, mental, and cognitive impairment on human development
• Attachment and bonding and basic human needs
ii. Models of Human Behavior in the Social Environment
On this part of the exam, you'll encounter questions concerned with a broad range of psychological and sociological theories, including the following:
• Strengths-based and resilience theories
• Group theories
• Family theories and dynamics
• Systems and ecological perspectives
• Social change and community development theories
• The influence of social context on behavior
• Gender roles
iii. Diversity
In addition to being tested on your background in psychological and sociological theory, you'll be expected to have a strong background on diversity issues (e.g., gender, race, ethnicity, class, sexuality, ability, and religion). Specific topics on the exam may include:
• The interaction of culture, race, and/or ethnicity with behaviors, attitudes, and identity
• The interaction of sexual orientation and/or gender with behaviors, attitudes, and identity
• The interaction of age and/or disability with behaviors, attitudes, and identity
• The dynamics and effects of stereotypes and discrimination
• The relationship of diversity and communication styles
iv. Effects of the Environment on Client System Behavior
In this section, be prepared to tackle questions concerned with how the physical environment, political environment, social environment, and cultural environment impact client systems. At their most basic, client systems refer to an individual, family, group, organization, or community. For an individual, key elements to take into account when analyzing the system are gender, age, and education; family history; mental health history; and client strengths and capacities. If the client system in question is a family, a community, or an agency, key elements to consider include but are not limited to extended family kinship networks; communication patterns; and strengths, capacities, and resources.
---
Content Area II. Assessment
The second and most heavily weighted content area on the ASWB BSW focuses on assessment. This part of the exam will test your knowledge of history and research methods, as well as evaluation practices used in a social work context (e.g., how to identify symptoms of addiction or mental illness). Specifically, be prepared to respond to questions on the following topics:
i. Social history: Obtaining a biological, psychological, social, and spiritual history of client.
ii. Problem identification: The process of identifying the client's needs and the process of referring clients for additional evaluations, including medical, psychological, and educational evaluations.
iii. Assessment of client system's strengths and challenges: Assessing client's coping mechanisms and/or group functioning.
iv. Assessment of addictive behaviors: The effects of addiction on the client of his or her family.
v. Assessment of mental and behavioral disorders: The symptoms of mental and emotional illness across the lifespan and indicators of behavioral dysfunction.
vi. Dynamics and indicators of abuse and neglect: Indicators, dynamics, and impacts of sexual abuse, emotional abuse or intimate partner violence.
---
Content Area III. Direct and Indirect Practice
The third content area is the content area that most directly addresses frontline social work practice issues (e.g., how to intervene and work with other "systems" or organizations to find healthy and viable solutions for one's clients). Specific questions will include those pertaining to:
i. Indicators and effects of crisis and change: The impact of physical and mental illness, effects of trauma or dynamics and effects of loss or separation.
ii. Intervention processes and techniques: Social policy development and analysis; advocating for clients, and working with organizations.
iii. Matching interventions with client needs: Determining the client's eligibility for services, choosing a cultural appropriate interventions etc.
iv. Use of collaborative relationships: Terminology and concepts from allied fields such as education and psychology.
v. Documentation: How to take notes on client meetings and legal/ethical issues regarding documentation.
vi. Interviewing: How to obtain information from clients and use active listening skills in client sessions.
vii. Evidence-based practice: Self-evaluation, critique and interventions based on research.
---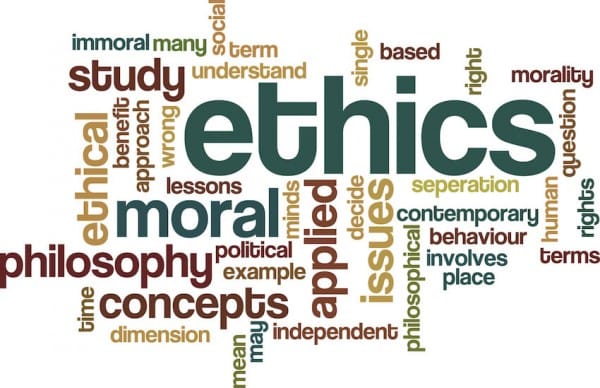 Content Area IV. Professional Relationships, Values, and Ethics
The final section of the examine addresses a wide range of ethical and legal questions. Specifically, you should be prepared to address questions that seek to test your knowledge of the following topics:
i. Ethical responsibility to the client and profession: Maintaining boundaries in the social worker/client relationship; the influence of social worker's values on the client relationship; and ethical and legal issues involved in terminating a social worker/client relationship.
ii. Confidentiality: Legal and ethical issues related to confidentiality, especially when working with special populations, such as minors.
iii. Client's right to self-determination: The client's right to refuse service, interventions or placements; age of consent issues; and client risk factors, such as suicide.
iv. Professional use of self: How to use empathy in sessions with clients and appropriate uses of self-disclosure.
v. Methods of professional development: Supervisory relationships, in-service training, and peer support.
---
Due to the complexity of the exam, you should plan to study for the ASWB BSW for at least two months. Try out Pocket Prep's ASWB BSW exam prep app and study in conjunction with the referenced textbook!
Brooks/Cole Empowerment Series: An Introduction to the Profession of Social Work (Introduction to Social Work / Social Welfare), 4th Edition