ABT Certification Examination Practice
Download the official American Board of Toxicology (ABT) app and study anywhere, anytime.
ABT Certification Examination Guide
Persons who have passed the Certification Examination will receive a certificate and are designated as a Diplomate of the American Board of Toxicology. The term of certification is for five years from the issuance of the certificate.
The American Board of Toxicology (ABT) certification examination is composed of five domains subject which are:
I) Design, Execute, and Interpret Toxicology Studies
II) Descriptive Toxicology: Environmental, Clinical, Non-clinical, and Forensic Investigations
III) Mechanistic Toxicology
IV) Risk Assessment (A. Hazard Identification; B. Exposure Assessment; C. Dose Response Assessment; and D. Risk Characterization and Management)
V) Applied Toxicology: Public, Environmental, and Occupational Health
Eligible applicants must pass the examination within a three-year period. Applicants who do not pass the examination within the three-year period of eligibility must again establish eligibility by re-submitting the application form and appropriate fees.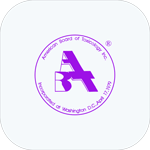 App At A Glance
415

Practice Questions

5

Content Subjects

5,000

Happy Users
Create Custom Exams
In three simple screens, you can choose your study mode, content areas, and how many questions you want to take. Personalized practice will increase your learning ability.
Detailed Settings
Show Flagged Questions Only

Number of Questions

0
You can attempt a maximum of 100 questions per test.
Buy Exam
Detailed Explanations
Our answer rationales are written to effectively teach you the material. We even explain why the distractors are incorrect choices so you can fully master the concepts.
Which of the following is the primary organ system affected after consumption of grain treated with mercurial (organic) fungicides?
Nervous

Renal

Gastrointestinal

Hepatic
View Explanation
Track Your Progress
Track your progress with detailed exam results and cumulative history charts. Analyze your past scores, the time taken to complete a test, and knowledge area strengths and weaknesses.
=
ABT
Cumulative Stats
Recent Test Scores
September 28, 2017 at 2:57 PM
91%
September 27, 2017 at 10:17 PM
34%
September 27, 2017 at 4:29 PM
84%
Study on any Device
Study on any device and store exam history in your Pocket Prep cloud account. Simply log in to your account and pick up where you left off!
Download the app and start studying for free today.
No Internet Required
Study anywhere, anytime. Open the app on your mobile device to get started.
Study Modes
See answers and explanations as you go or simulate an official exam by waiting until the end.
Study Reminders
Schedule daily study time that fits your busy schedule and never forget to study.
Question of the Day
Finding motivation to study can be tough. Challenge yourself with a new QOTD each day.
In-App Support
Reach us through the app and enjoy personalized support. Let us help you succeed!
Always Affordable
Pass your next exam without breaking the bank. Start studying for free today!
"Nice to have the convenience of an app rather than carrying around all the tests." Jacquelynn Caissie, Google Play Review
"So far the prep has been very helpful identifying areas I need to study and where my strengths lie." Gabek42, iTunes Review
"Overall I recommend the full version for exam prep and feel it is worth the cost. A lot of work went into making this. Very convenient and like how it keeps track of everything (scoring, flagging for follow up, etc); and explanations of correct answer." Tom Jonaitis, Google Play Review