How I Decided on Massage Therapy
People from all different backgrounds reach for a career in massage therapy to feed a calling to help and to heal. From a young age, I would tell people who asked that I wanted to be a massage therapist. At age 11, I didn't quite have a grasp for what the occupation itself would entail, but I knew that science and anatomy fascinated me, and I enjoyed solving problems.
Marrying the two to help people in a myriad of ways has been a successful culmination that is both fulfilling and fascinating. Before I entered into a massage program, I had already earned a Bachelor's degree in Exercise Science so I was no stranger to the strenuous and plodding journey of learning the human body. However, the program I enrolled in several years later to prepare for the MBLEx was still far from a cakewalk.
Even though I studied hard and received high scores throughout my program, the MBLEx still felt daunting.
I was fortunate enough to be accepted into a program that incorporated a cadaver lab into an already rigorous curriculum. This was designed to deepen the students' command of anatomical knowledge beyond the pages of a book or the practice massages we gave in and out of class.  Knowing what a trapezius is and what it does takes on a whole other meaning when you see it in the flesh.
The Exam Itself
The Massage and Bodywork Licensing Exam is a 100 question, 120-minute exam. When I took the exam in 2015, there was no hands-on portion. Today, the exam covers seven different content areas:
Anatomy & physiology
Kinesthesiology
Pathology, contraindications, areas of caution, special populations
Benefits and physiological effects of techniques that manipulate soft tissue
Client assessment, reassessment & treatment planning
Ethics, boundaries, laws, regulations
Guidelines for professional practice
Upon passing, applicants receive a printout of their passing record and this must be submitted along with the application fee, background check, and other materials necessary to be considered for licensure at your state board. The cost of the MBLEx is $265. This does not include fees needed to apply to the individual state board for approval or study materials. You can read more about the exam in their Candidate Licensing Handbook.
How to Find the Right Program
When looking for massage programs, I paid attention to whether or not a program had a unique lab (like the cadaver one) and MBLEx pass rates for graduates. Knowing that program graduates have high pass rates is a good indicator of a high-quality program.
In addition to a rigorous anatomy course and a well-rounded massage curriculum, my program also incorporated smaller segments on aromatherapy, business practices, and chair massage, with special certifications in craniosacral and temporomandibular joint dysfunction (TMJ). The course culminated in an intensive review and practice tests created from a bank of MBLEx questions from previous exams.
Even though I studied hard and received high scores throughout my program, the MBLEx still felt daunting because of the sheer range and volume of potential questions.
The Job Hunting Process
While waiting for my license to arrive in the mail, I began sifting through job postings. During school, I had envisioned having my own office but I didn't feel confident yet in the business aspect of building a successful book.
I also wasn't clear on what I wanted to incorporate into my practice so I made the decision to seek employment under an already existing business to give myself room to grow and learn without the risk of starting a small business from the ground up.
For me, it is a balancing act.
I interviewed at a few chiropractor offices and a larger massage chain, but nothing felt like the "right fit".  At the time, I was a member of a health club and fortunately, I discovered there was an opening on their team for a massage therapist. After a hands-on practical and a verbal interview, I was offered a position.
I'm thankful for the practical homework and intense training I received because treating real clients turned out to be much less nerve-wracking than I had anticipated.
Since I was confident in my technical massage skills, I was able to hone other important skills that aren't as readily conveyed through a classroom. Things like reading body cues, listening in between what clients do or don't say, being able to hold space for someone experiencing grief, pain, or discomfort.
It took me about a year before I had a consistently full schedule of personal requests. Using the software my employer was using at the time, I was able to see that people were requesting me specifically, which was a very gratifying and humbling feeling.
MBLEx vs. the Real Thing
Upon reflection, the MBLEx material is not wholly representative of what you'll need to be successful as an LMT but in preparing to take the MBLEx, you will develop the knowledge and discipline to navigate a wide range of conditions that a licensed massage therapist encounters on a daily basis.
The MBLEx I sat for was very heavy on anatomical terms, muscle attachments and actions, and commonly treated pathologies like rotator cuff injuries. Some questions were tricky regarding local vs general contraindications so while I only had to answer 100 questions, the MBLEx presented scenarios that took quite a bit of mental gymnastics to think through all the way.
There were not a lot of questions covering specific modalities like reflexology or aromatherapy, however, it was helpful to be familiar with a few general facts about various branches and history of bodywork to know in which instances they might be indicated.
What Does Success Look Like?
After being in practice for several years, I have found success and satisfaction in being able to help people in their health journey, whether it's to unwind, complete an injury rehab, or aid in fitness recovery.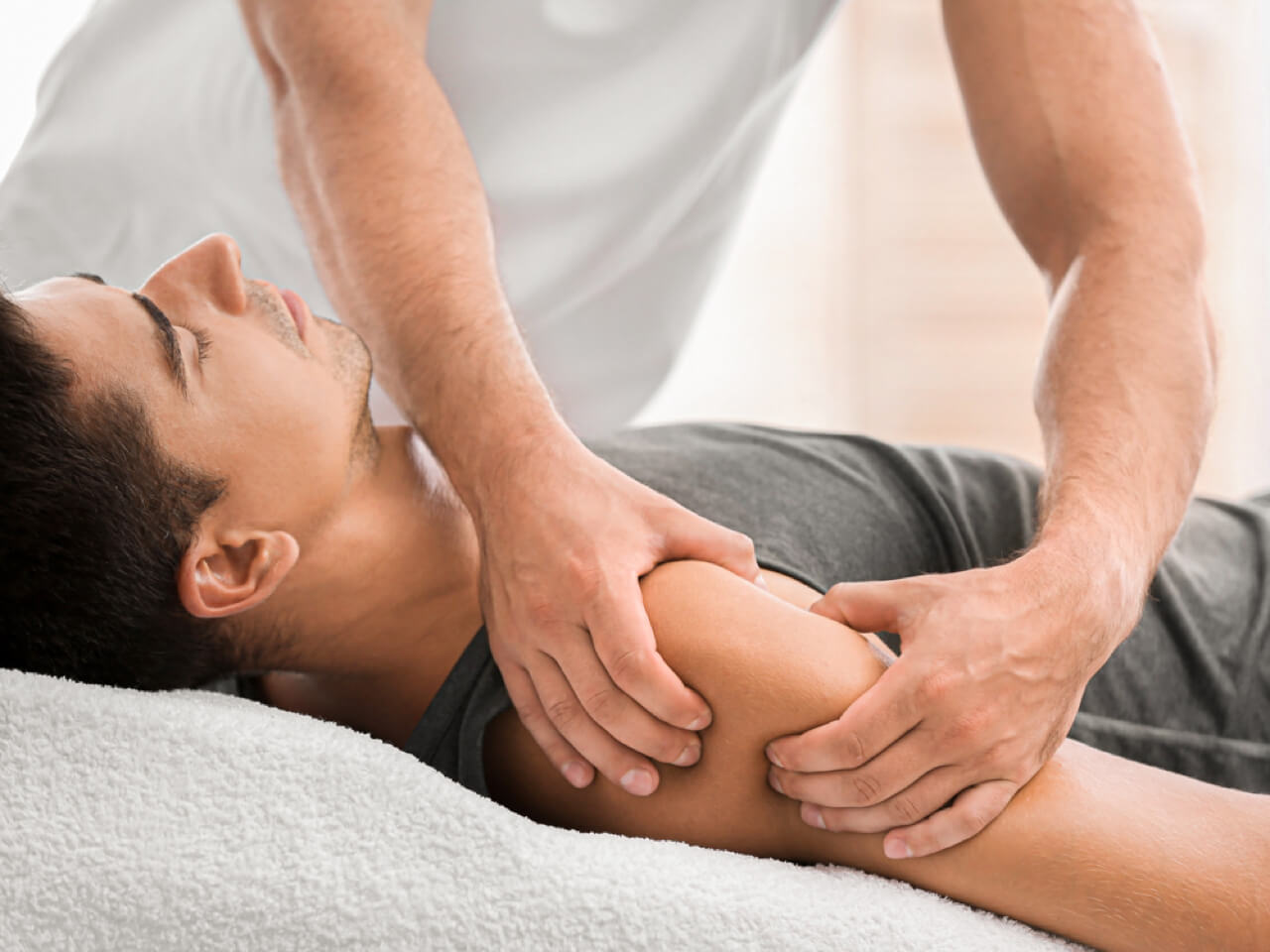 Being a resource in someone's toolkit for wellbeing can be extremely fulfilling and empowering. Even more satisfying has been the fact that I don't need to work a typical 40-hour workweek in order to support myself financially. But it is a physically and emotionally demanding profession.
Licensed massage therapists can burn out quickly if they do not hold healthy boundaries and practice regular self-care.
What I mean by this is you have to pace yourself. With some quick math, it's easy to calculate just how possible it is to earn a stable living doing massage. However, it also pays to be realistic. Know how many sessions you are willing and able to complete in a day. Be clear about physical and emotional boundaries, both within yourself and with other people.
Sometimes, clients may feel comfortable enough to share details of their personal lives. This may be triggered by a physical release of something that has been stuck in their tissue, or it may simply be the want to share and connect with another human. Either way, it is important to decide with yourself about how you will process, hold space, and respond in these situations.
Licensed massage therapists can burn out quickly if they do not hold healthy boundaries and practice regular self-care.
For me, it is a balancing act of professionalism paired with being personable enough to create an atmosphere of comfort. This was (and continues to be) a pretty pleasant way to go about things, while also being conducive on a cellular level to gain the most "access" to the muscular tissue I'm trying to act upon.
Where I Am Today
From professional athletes to weekend warriors, new moms, and joint replacement candidates just trying to get back to their day-to-day lives, I have had the privilege of working with people from all walks of life. Some clients I see every week, others only call when experiencing discomfort.
For the most part, I have a steady stream of people who come in every three weeks to maintain and improve their quality of life. With a regular schedule, I am able to shift my focus from building my book to diving deeper into modalities that interest me and can help me to better serve my clients.
Becoming a licensed massage therapist has been a life-changing opportunity and I'm so proud of the dedication, training, and studying it took. I recognize that the ability to do bodywork is a privilege, likewise being able to receive bodywork is also a privilege. I feel humbled at the success and satisfaction I have found in this profession, beyond what my 11-year-old brain could have ever imagined.