What is a nursing certification and why is it important? 
While new nurses can gain employment in a nursing position without certification, many entry-level nursing roles today require you to have various prerequisites to apply for the position.
Nursing certifications are a great way to fulfill these mandatory prerequisites and showcase initiative and ambition as a new nurse. They are also important because they provide a standardized and consistent way to validate skills to employers. Earning certifications is a smart option for demonstrating your aptitude for success.
Best nursing certifications for new graduates
As a new or recent nursing school graduate, it is important to understand which certifications you can earn (and which are mandatory), so that you can make informed decisions about which specialty areas to pursue in your career.
Some nursing certifications require previous experience, but others allow you to obtain certification prior to applying for your first real nursing job.
Let's consider the following 4 certifications if you're a new nursing school graduate
1. Basic Life Support (BLS) certification
This first certification is a no-brainer for the new nursing graduate. Basic Life Support (BLS) certification is a requirement for all licensed and practicing nurses regardless of where you are working or the type of patients you will be working with. There are no prerequisites to take the BLS course, making it ideal for novice nurses. You must have this certification prior to working in any healthcare setting, and you must maintain it to provide direct patient care.
BLS is used for patients with life-threatening injuries or illnesses until they can receive full medical care by advanced life support providers. The course is designed to teach you to respond to breathing and cardiac emergencies in adults, children and infants.
BLS training involves:
Emergency cardiopulmonary resuscitation (CPR) training
Ventilation and multi-rescuer techniques
Chain of survival for sudden cardiac arrest
Removal of airway obstructions
Courses typically are held in person or through blended Simulation Learning experiences, which combine online classwork with in-person skills sessions. American Heart Association (AHA) and American Red Cross both offer courses.
In-person courses take approximately 2-4 hours to complete and also include time for testing and practice. Fees range from $85-$110. You must pass an exam at the end of the course, and must renew your BLS certification every 2 years to stay up-to-date with current guidelines.
2. Advanced Cardiovascular Life Support (ACLS) certification
While all RNs who provide direct patient care are required by law to have BLS certification, not all are required to have advanced cardiovascular life support, or ACLS.
However, ACLS is mandatory for RNs who will work in an emergency department (ED), intensive care unit (ICU), or with critically ill patients. Many entry-level nursing roles today may not expect you to have ACLS certification before beginning work there, but often require that you earn your ACLS within a few months of starting your job.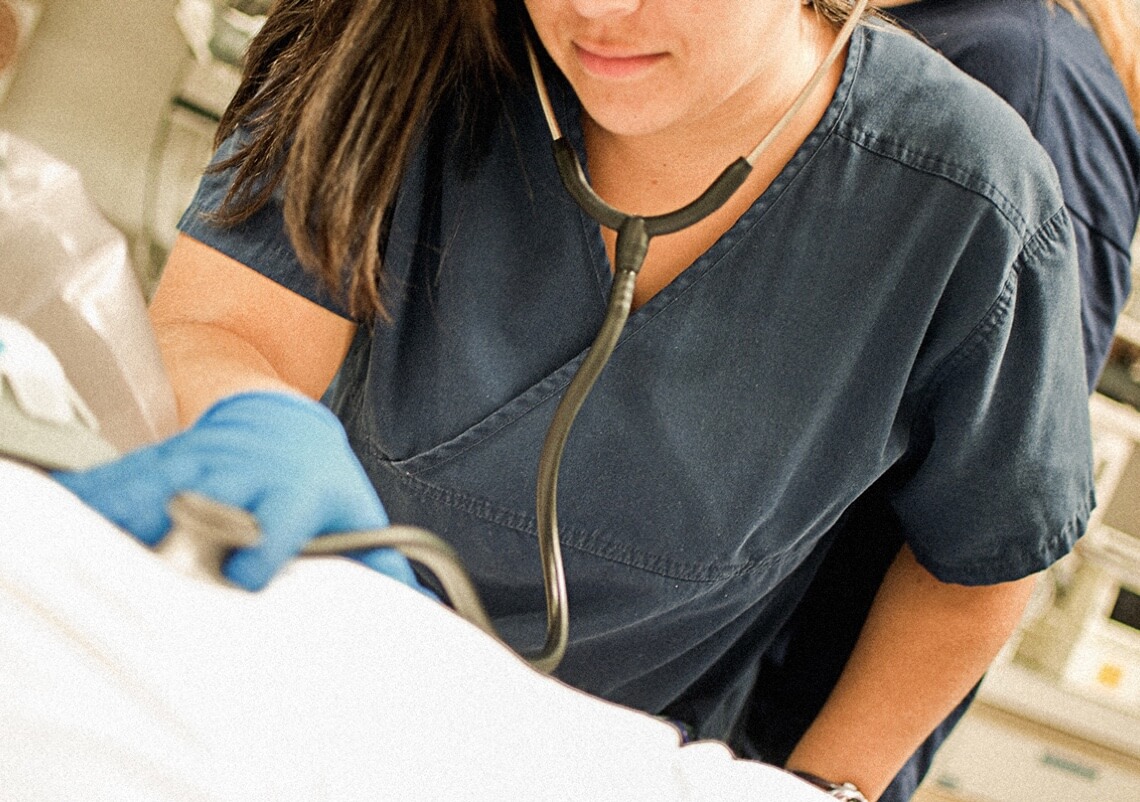 As a new nurse, knowing what to do if a patient has a sudden respiratory or cardiac emergency can help the team to protect the patient's health and minimize damage. ACLS training equips you to be ready to act when a patient needs life-saving assistance.
To take an ACLS course, you must have BLS certification because ACLS builds upon BLS skills. The course teaches you to recognize and manage early respiratory and cardiac arrest symptoms, including:
Symptomatic bradycardia
Stroke intervention
Airway management
Pharmacology associated with ACLS
Effective team member communication
The AHA is the only provider of ACLS certification cards and they require an in-person skills assessment to consider a course completed to their specifications. The online course takes an average of 6.5-7 hours, and the hands-on skills session takes approximately 1-1.5 hours to complete. You must recertify every two years to remain up-to-date on current guidelines.
If it is a requirement for you to have ACLS in the first few months of hire, many hospitals will pay for you to take this course. Fees range from $150-$250. Make sure you ask your future employer about this before enrolling in an ACLS course on your own.
3. Certified Medical-Surgical Registered Nurse (CMSRN)
Medical-surgical nurses are the largest group of practicing health care professionals in the acute care setting. The CMSRN certification is the recognized path to demonstrate excellence in this field.
Nurses with a professional certification in top nursing specialties earned on average 23% more than those without.
Nurse.com
As a new graduate, this is a certification to think about if you plan to stay in medical-surgical nursing. It requires you to first practice for two years as an RN in this setting and accrue 2,000 hours of practice within the past three years. Once these prerequisites have been met, you can study for and take the certification exam at your leisure.
There are several excellent study resources for the CMSRN exam, including us. We offer Medical Surgical Nursing Certification Board (MSNCB) CMSRN exam prep, which provides you with 1,000 study questions spanning all six subject areas that will be covered in the exam.
Once you are ready to take the exam, there is an application fee of $267 for American Medical Surgical Nurses (AMSN) members, and $394 for non-members. The exam consists of 150 computer-based, multiple-choice questions over the course of three hours. Once certified, CMSRN certification is valid for five years.
4. Acute/Critical Care Nursing (Adult, Pediatric, Neonatal) certification
Many new graduates know very early when pursuing nursing as a career that they want to work in a fast-paced and challenging setting, like an ED or ICU. Critical care settings require a steep learning curve as you will encounter all sorts of medical conditions and equipment that's not on your general nursing floors. If this is something that appeals to you, considering a critical care RN (CCRN) certification early on may be your ideal career path; it can help you hone your skills and expand your resume.
The American Association of Critical Care Nurses (AACN) offers CCRN Adult, CCRN Pediatric and CCRN Neonatal certifications, depending on your chosen specialty. To be eligible for certification, you must first practice as an RN for 1,750 hours in direct care of acutely or critically ill patients (adult, pediatric, or neonatal) during the past two years, with 875 of those hours accrued in the most recent year preceding application.
After completing the above requirements, you are then eligible to apply and prepare for your exam. Application fees are $250 for AACN members, and $365 for non-members. There are lots of tools available to study, including our apps. We offer all three study exams:
AACN CCRN (Adult) includes 800 study questions spanning all six subjects covered on the exam
AACN CCRN (Pediatric) includes 400 study questions spanning all six subjects covered on the exam
AACN CCRN (Neonatal) includes 500 study questions spanning all six subjects covered on the exam
There are 150 computer-based, multiple-choice questions on the CCRN exams, and you are given three hours to complete your exam. Once you pass the exam, you are officially certified and must renew every three years.
Final thoughts 
According to a salary research report by Nurse.com, nurses with a professional certification in top nursing specialties earned on average 23% more than those without. In addition to the salary boost, the study found certified nurses also enjoy more opportunities for career advancement.
The certifications reviewed in this blog are just the tip of the iceberg. There are many options available today for both general and specialized nursing certifications. Becoming certified is a solid investment that pays off in the long run.