How to Become a Nurse Practitioner
The most important part of becoming a Nurse Practitioner is the planning and preparation phase and doing your due diligence beforehand so that you have a clear picture of what is expected. Becoming a Nurse Practitioner is no easy task; however, when broken down into short-term attainable goal-oriented phases, the task becomes much more manageable and one will soon see themselves on the cusp of calling themselves a Nurse Practitioner.
Before I go on, I want to establish a very point regarding nursing school. This is perhaps the most important epiphany you will need that is, if you are not for sure or simply toying with the thought of trying out nursing school then your chances of success are not good as the journey demands complete committal and prohibits a lukewarm approach.
Historically and statistically speaking, students who succeed and become Registered Nurses are those who have their heart, mind, and soul set on it with no room for compromise the entire way through.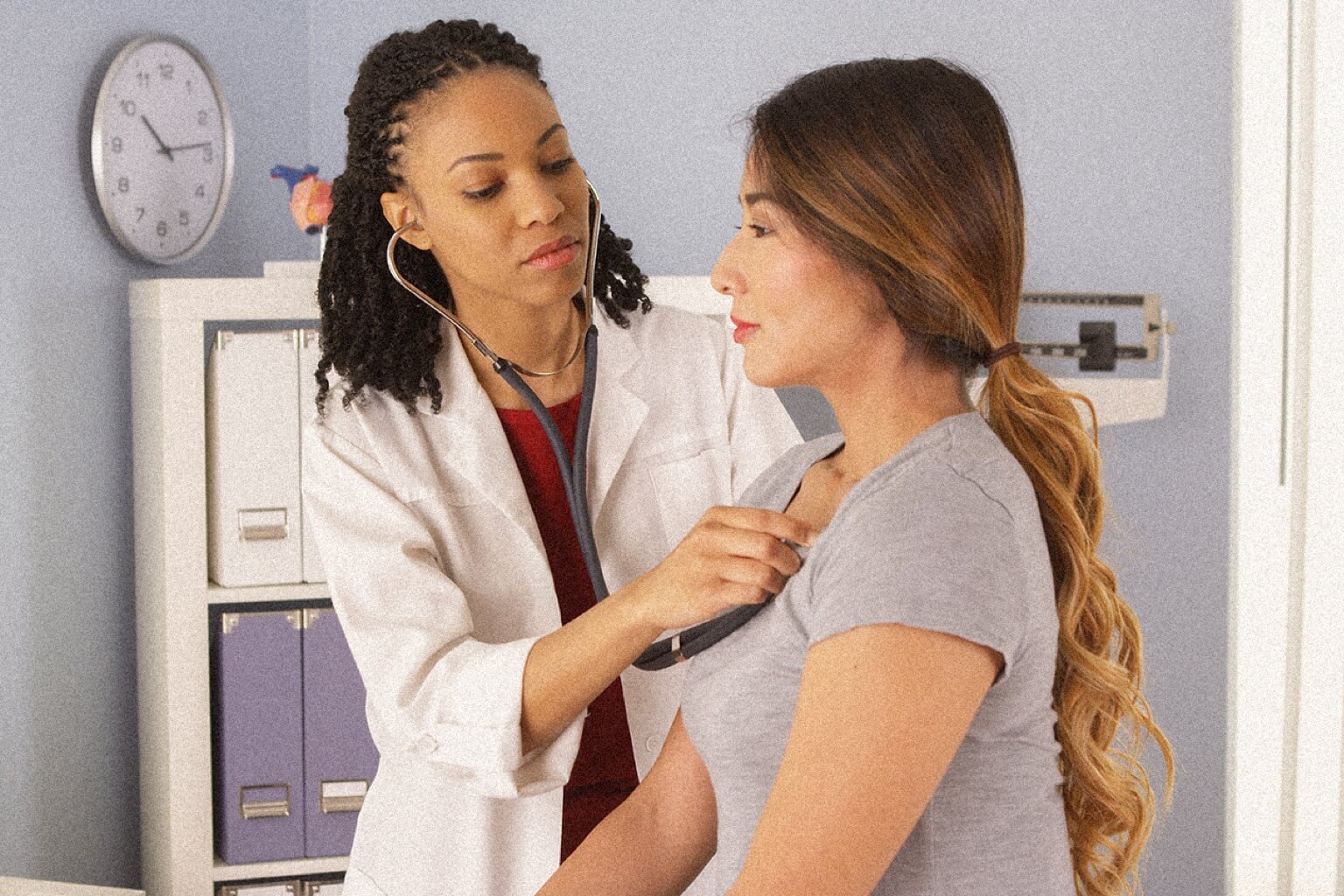 Now that you are determined to become a Registered Nurse and ultimately a Nurse Practitioner, you will need to begin the process of gaining entry into an accredited RN program. Of course, becoming a Nurse Practitioner requires that one first possess a license as a Registered Nurse in their state of practice. So how does one become a Registered Nurse?
Applying to a Registered Nurse program
First off, you have to gain entrance into an RN program. To do this requires taking the ATI TEAS. You can learn more about this test by reading our blog post 'What is the ATI TEAS Test?'. Once you pass the ATI TEAS and obtain the scores needed to gain entrance you are able to apply to a nursing program. To become a Registered Nurse, you have a few options. Below are two of the most common options students can choose from:
ADN – Associates Degree in Nursing (2 Years)
BSN – Bachelor of Science in Nursing (4-5 Years)
Both of these tracks above require basic fundamental core courses be completed with a grade of C or better. Anything below a C will require a repeat. If a student does not successfully obtain a C or better the first time and especially a second time then you can expect that a nursing program will scrutinize your eligibility for entry. The core courses you can expect to complete are as follows:
Anatomy
Physiology
Chemistry
Microbiology
Algebra
Psychology
Food and Nutrition
Liberal Arts Course
Some or all of the courses above may be built into a specific nursing program curriculum. However, if you are wondering about courses you can complete prior to applying, then this is a great start and inclusive of the courses needed to be considered. Just be sure that the program you are applying to will accept these specific courses from your community college or university before you decide to take them separate from the program.
The last thing you want to do is spend your time completing courses that the program does not approve. Most nursing programs will have academic agreements with local colleges and universities and will have already vetted their curriculum in as approved. Again, goes back to that preparation and planning phase. Just make sure you have gained full disclosure.
The NCLEX-RN Exam
In order to obtain the Registered Nurse state license, students must complete an accredited nursing program, fulfill all education and clinical hour study obligations required to sit for the NCLEX-RN exam, apply to your particular state and get approval from the state to sit for the NCLEX-RN exam. Once you pass the NCLEX-RN exam you are officially a Registered Nurse licensed to practice in the state you applied too.
If my ultimate goal is becoming a Nurse Practitioner, should I choose the ADN or BSN route?
This is a great question and it is totally up to you. Nonetheless, depending upon the level of education you started with will determine what track (above) you can choose from when pursuing the Nurse Practitioner degree. Something important to consider before exhausting resources is that most major academic institutions require that the student possess the BSN (Bachelor of Science in Nursing) degree prior to applying to an MSN or DNP track option. However, there are institutions out there that market an RN – MSN program and as an important side note to keep in mind is that you will have to complete all of the BSN level courses (embedded in that program) prior to starting your MSN studies. When choosing the RN – MSN route, most often the student is not awarded an actual BSN degree but rather a letter from the institution indicating that they have completed an equivalent degree which is not the same as an actual BSN degree. This is important to understand especially if you are an RN seeking to work for a magnet hospital. Magnet hospitals require BSN Degree level registered nurses first as Magnet Certification has strict criteria on percentages of ADN educated nurses allowed when compared to total BSN educated nurses on staff. Employers who are Magnet Certified steer away from hiring ADN level nurses as they reduce their overall percentages and risk their recertification status in the future. I know this because I am a Clinical Nurse Manager at a Magnet Certified hospital and turn many wonderfully qualified candidates away for hire simply because they do not have a BSN. Ultimately, the BSN to MSN is always the best way to go and it opens up many more options when seeking out the right graduate school to attend.
Finally Becoming a Nurse Practitioner
First, prospective Nurse Practitioner students need to decide upon which route they will want to take. Below are some example pathways or tracts in becoming a Nurse Practitioner:
Registered Nurse (ADN, Associate Degree Level) to Master of Science in Nursing (MSN)
Registered Nurse (BSN, Bachelor Degree Level) to Master of Science in Nursing (MSN)
Registered Nurse (BSN, Bachelor Degree Level) to Doctor of Nursing Practice, Clinical Track (DNP)
Once you have decided on which track you want to take you will want to start the process of getting accepted into a program. There are many choices when it comes to choosing an academic institution. You have the choice to go the online route or the traditional on-campus route. This preference is totally up to you as the student and both paths lead to the ability to obtain your Nurse Practitioner licensure. For more information on the online option, you can visit our blog post 'Online Nurse Practitioner Programs'.
Nurse Practitioner Academic Requirements
Nurse Practitioner programs have specific core courses of study that must be completed in order to be eligible to sit for National Board Certification exams. Here is a list of core courses you can expect to complete:
Advanced Health Assessment
Advanced Pathophysiology
Advanced Pharmacology
Advance Practice Leadership Course
Quality Improvement Course
Health Promotion and Disease Prevention Across the Lifespan
Health Policy and Advocacy Course
Evidence Based Practice Nursing Course
In addition to these core courses and depending upon your choice of profession, expect to take specific specialty courses that will meet the requirements of state, federal and credentialing certification and licensure regulations. For example, a student studying to become a Board Certified (BC) Psychiatric Mental Health Nurse Practitioner will take the following courses:
Neuroscience Principles and Concepts
Advanced Psychiatric and Mental Health Nursing
Pediatric Primary Care Practicum I
Psychiatric and Mental Health Nursing Clinical Practicum I (300 hours)
Psychiatric and Mental Health Nursing Clinical Practicum II (300 hours)
Once the student has completed all of the core and specialty courses with a grade of B or greater they will be eligible to sit for their respective national board certification. Remember, you must get a minimum grade of B in each course in order to move on in the program and graduate. Any grade lower than a B will require a repeat.
Once you graduate from your program and achieve board certification in your specialty you are eligible for state licensure. Some states do not require board certification for licensure; however, unless you plan on practicing on a cash pay basis you need to be board certified. Board certification is essential in that you will not be considered at the top of your ability in the community, you will not be eligible for credentialing and you will not be able to bill insurance.
This hinders your value as a Nurse Practitioner and closes the door to almost all job prospects. It's all about the obtaining board certification and I cannot stress the "BC" credentials enough.
What is Board Certification and how do I become Board Certified?
This is a great question and, believe it or not, many prospective Nurse Practitioner students ask it. The American Nurses Credentialing Center or ANCC is an example of a well-known board certifying body for nursing professions. As a Board Certified Psychiatric Mental Health Nurse Practitioner (PMHNP-BC), ANCC was my certifying body. The American Nurses Credentialing Center offers board certification for Nurse Practitioner students studying the following specialties:
Adult-Gerontology Acute Care (AGACNP-BC)
Adult-Gerontology Primary Care (AGPCNP-BC)
Family Nurse Practitioner (FNP-BC)
Pediatric Primary Care (CPNP-PC)
Psychiatric Mental Health Nurse Practitioner (PMHNP-BC)
Once you finish your program you will work with your school to complete the necessary steps required to be able to test for board certification. This will require that you submit a form provided by the certifying body.
Typically, you are able to obtain these on the certification institutions website. Simply download the form, complete your sections and submit to your school for completion, signature, and submission to the certification body administration department.
It is important to check the status of your application weekly to ensure that you submitted everything you need and that the form was completed to their satisfaction. Once the certifying institution verifies your eligibility you will get notified that you are eligible to test. Finally, after passing your Board Certification test you are eligible to apply for licensure in your state.
For more information on how to apply, visit your respective Board of Registered Nursing (BRN) state site and follow through on the steps and requirements for Nurse Practitioner specific licensure.