Every year, nurse week starts on May 6th, National Nurse Day, and ends on International Nurse's Day (IND), May 12th, to celebrate Florence Nightingale's birthday.
How can nurses explore how they might broaden their experience and find a little adventure by caring for those outside the U.S.? Some positions are short-term. Others ask for more of a commitment, which may feel a little scary at first but could end up becoming a life-changing opportunity.
Whichever option you're looking for, there's something out there for everyone. Here are some of the most popular international options for nurses who want to work on a global scale.
Where Can Nurses Work Internationally?
1. Doctors Without Borders/Médecins Sans Frontières
(MSF

)

Doctors Without Borders is a highly respected international relief organization. They offer full-time and part-time positions with the same benefits of paid vacation, health insurance, and 401K plans that are commonly found here in the U.S. 

Other expenses such as traveling to the field, work visas, and reimbursement for country-required vaccines are covered. Nurses can be hired to work in both direct care and educational environments.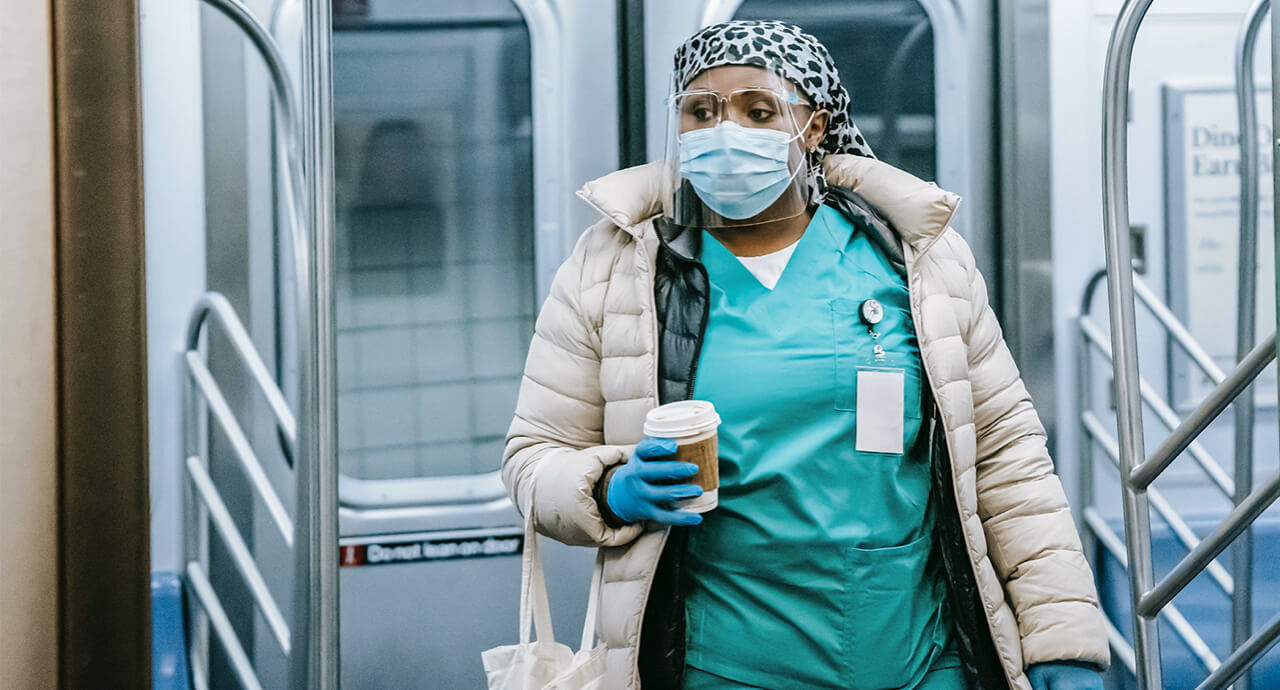 MSF looks for registered nurses and nurse practitioners who have "expertise or experience in emergency, pediatrics, infectious diseases, tropical diseases, and public health … particularly applicable to the field." They also seek Nurse-Midwives, Nurse Anesthetists, and Neonatal Nurses.
Some of the requirements to work for MSF include:
RN (BSN/ASN) or NP degree with a current valid license
Commitment to working in the field for a minimum of 9 to12 months
Minimum of three years of experience
Training in at least one of these areas: Infectious Diseases, Public Health, or Tropical Medicine
Experience in at least one of the following areas:

Emergency
HIV/Aids
Neonatal care
Pediatrics
Pharmacy
Infection control
Tuberculosis (TB)
Nutrition

Vaccination Campaigns
As English-only speaking positions harder to acquire, those who are fluent in languages such as French or Arabic will have a major advantage in getting a job
To join MSF, becoming certified in one of the specialty areas they desire will likely help your chances of being selected. Pocket Prep offers assistance in preparation for exams such as a Certified Emergency Nurse (BCEN CEN®), Certified Nurse Educator (NLN® CNE), or Certified Perioperative Nurse (CCI CNOR®).
If you have completed your Nurse Practitioner's program and need help getting ready to take your certification as a Family Nurse Practitioner (AANPCB® FNP), Adult-Gerontology (ANCC AGPCNP-BC), or Certified Pediatric Nurse Practitioner (PNCB CPNP-PC®), Pocket Prep can also provide you with a solid study program.
Nurse anesthetists can obtain certification preparation for their (AANA® CRNA); however, MSF may not have openings for this nurse specialty.
2. Military Nurses
Military nurses serve their country as part of the Nurse Corps in the Navy, Air Force, Army, or the Coast Guard. They can work here in the U.S. and internationally to provide care to soldiers and civilians in military hospitals and clinics. Military nurses treat similar conditions they would in a U.S. facility, such as pre-and post-op care, wound care, and treatment of infections.
In peacetime, military nurses may care for active-duty military personnel, military retirees, and their families. In wartime, military nurses provide care in conflict zones and battlefront locations.
Some of the benefits of being a military nurse are:
Free healthcare
Education reimbursement
Ability to become an officer and rise in rank
Retirement plans
Housing allowances
Paid vacation time
You may be able to work part-time or full-time. Nurses usually gain experience in a civilian location first, then confer with a military recruiter to join the Nurse Corp.
Some of the requirements to work for the military include:
Be a U.S. citizen and eligible for a secret security clearance
Depending on the branch you join, age requirements range from ages 20-47
Must be in good physical shape
Have a BSN degree (Some branches accept AA degrees, but you must pursue your BSN to become an officer)
Some military branches may pay for nursing school upon leaving high school
Must attend military training and pass the exams
Must sign up for a two or three-year commitment minimum
The Nurse Corp hires nurses with experience in multiple specialties, so there are several areas where you can show your expertise through certification. For example, these are some of the nurse specialties the military is looking for that you can prepare for certification through Pocket Prep's self-paced exam preparation.
3. International Travel Nursing
This option can be exciting and allows you to work in countries you may have always wanted to visit. There are destinations worldwide, but Australia, New Zealand, China, and the Middle East often have higher needs for nurses. It may be required you speak the language depending upon where you go, so Ireland and England are also obvious choices for English speakers.
Alternatively, some travel nurses work in rural, underserved communities to provide sorely needed basic care. Overall, the pay for travel nursing will not be as high as what you make in the U.S. In some countries, they only want nurse volunteers to apply. You may have to pay some of your own expenses to be there, but the sense of accomplishment in improving the lives of the local people will be a just reward.
How Do You Find International Travel Opportunities?
Working with an international nurse travel agency is how many nurses find work abroad, such as Worldwide Staffing and Medacs Healthcare.
You must already be a licensed nurse by passing the NCLEX exam. Depending on where you choose to work, the assignments can last eight to 26 weeks. Some countries may want longer commitments of one to two years.
If you are unsure if you want to commit to a long-term international opportunity, there are several that offer limited numbers of weeks to volunteer your time to see if abroad nursing appeals to you. These positions may not require that you can speak another language. United Planet and Project Hope offer placements for these types of opportunities.
Another option is through Resurge, where the trips are only two weeks long. Resurge seeks nurse volunteers with credentials in OR, PACU, and/or Nurse Educators. Certification as a Certified Perioperative Nurse (CCI CNOR®) or a Certified Nurse Educator (NLN® CNE) can demonstrate your expertise in these areas.
International nursing is an excellent way for you to expand the skills you have learned and develop new ones caring for people of different cultures. Working abroad also provides a reminder of all we take for granted here in the U.S.
Motivation is crucial in almost everyday activity. When you make a decision, your choices are influenced by your motivational state. Sometimes you can be motivated by the fear of getting in trouble, jealousy that someone will be better than you, or gaining a financial goal. Whatever your motivation may be, understand how to activate it, then pull yourself out of bed and start working.