---
"I spent eight years working as a CNA and decided I wanted to do something more. I then signed up for an accelerated EMT course and spent the next few weeks studying and learning to graduate from my EMT class (I was the number one student!) I got my state license a week after graduation.
The state I live in doesn't require the NREMT, but it's on the border of a state that does.
I landed my dream job in the NREMT state, so I got my provisional license and started working. I set a date in February to take my NREMT. Then, COVID-19 happened. My date kept getting pushed further and further back. Eventually, I got an email saying that I would be allowed to take my registry exam in May.
Knowing I needed to brush-up on my NREMT information, I downloaded the Premium Pocket Prep EMT app and took tests daily. I loved the explanations at the end of questions and how it told me which areas I was struggling with. It really helped me focus on my weak areas while keeping up my strong points.
I took my NREMT on May 16th and finished the test in under 30 minutes. I passed my registry with 100 questions on my first try! I absolutely credit that success to the way Pocket Prep helped me study."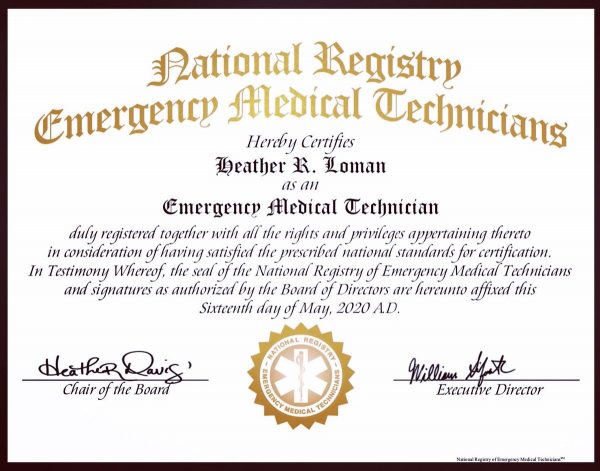 ---
At Pocket Prep we offer exam preparation via mobile or desktop app for the NREMT® EMT and many other EMS and nursing examinations. Our NREMT exam prep offers 800 practice questions that span the entire spectrum of EMS care including airway respiration & ventilation, cardiology & resuscitation, trauma, medical: OB/GYN, and EMS operations.
Over 155,000 people have prepared for the EMT exam using Pocket Prep. As always, all Pocket Prep apps are free to download and feature introductory content at no cost. Our EMT study prep is available now in the App Store, Google Play, and our web portal.