On June 5, 2020, Pocket Prep affirmed its support for the Black Lives Matter movement and announced four separate initiatives the company is enacting in order to be an active participant in this critical civil rights movement.
Last week we detailed the six organizations that each received part of a $10,000 company donation to address racial and systemic injustices.
This week we are detailing the organizations and nonprofits that Pocket Prep employees have chosen to donate to.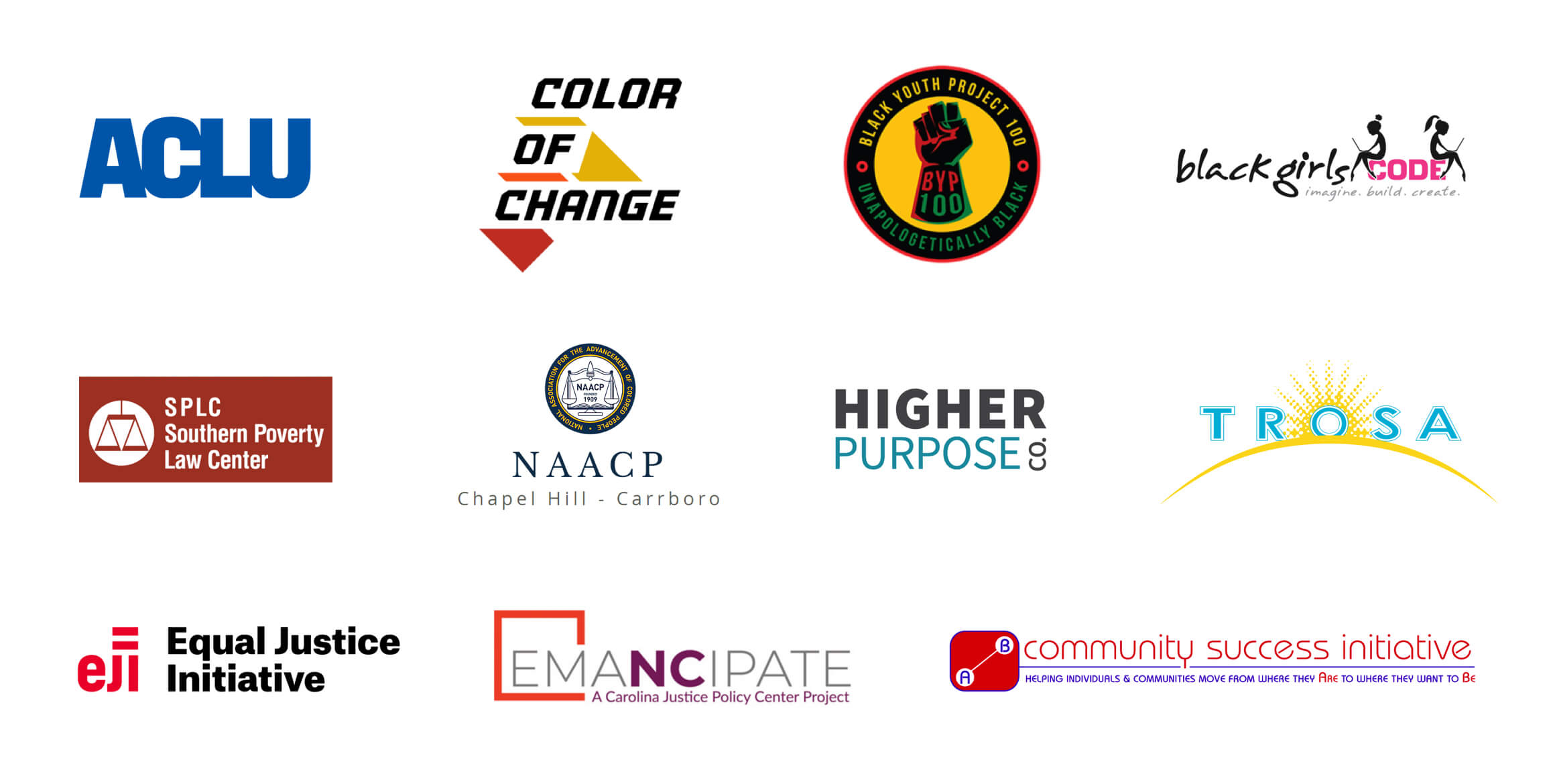 A total of $8,632 was donated across 11 different organizations in support of the Black Lives Matter movement. Half of that amount being direct employee donations and the other half being matched donations by the company. Some of the organizations are local to Seattle, WA, and Durham, NC, the cities in which Pocket Prep has offices.
Below are the specific organizations the donations were contributed to and a little about what each organization does.
ACLU
Founded in 1920, the ACLU works in the courts, legislatures, and communities to defend and preserve the individual rights and liberties guaranteed to all people in this country by the Constitution and laws of the United States.
Black Girls CODE
Black Girls CODE is devoted to showing the world that black girls can code, and do so much more. By reaching out to the community through workshops and after school programs, Black Girls CODE introduces computer coding lessons to young girls from underrepresented communities in programming languages such as Scratch or Ruby on Rails. Black Girls CODE has set out to prove to the world that girls of every color have the skills to become the programmers of tomorrow.
BYP100
Founded in 2013, BYP100 (Black Youth Project 100) is a member-based organization of Black youth activists creating justice and freedom for all Black people. BYP100 was, at one point, a hashtag for the 2013 "Beyond November Movement Convening" developed through the vision and leadership of Cathy Cohen.
Color of Change
As a national online force driven by 1.7 million members, the organization moves decision-makers in corporations and government to create a more human and less hostile world for Black people in America. Color of Change challenges injustice, holds corporate and political leaders accountable, commissions game-changing research on systems of inequality, and advances solutions for racial justice that can transform our world.
A total of $8,632 was donated across 11 different organizations in support of the Black Lives Matter movement.
Community Success Initiative, Inc.
Community Success Initiative (CSI) was founded as a non-profit corporation in May 2004 with a vision to create communities where people discover their potential, set worthy goals for their lives, and take action in a positive way, with an emphasis on men and women who are transitioning from prison and jail, or who otherwise find themselves entangled in the criminal justice system.
Emancipate NC
Through community education, narrative shift, and idea incubation, Emancipate NC supports North Carolina's people as they free themselves from mass incarceration and structural racism.
Equal Justice Initiative
Founded in 1989, The Equal Justice Initiative is committed to ending mass incarceration and excessive punishment in the United States, to challenging racial and economic injustice, and to protecting basic human rights for the most vulnerable people in American society.
Higher Purpose Co.
Their mission is to build community wealth with Black residents in Mississippi by supporting the ownership of financial, cultural, and political power. Our theory of change is anchored by an integrated model: asset building, narrative change, and advocacy.
NAACP (Chapel Hill – Carrboro Chapter)
The mission of the National Association for the Advancement of Colored People is to ensure the political, educational, social, and economic equality of rights of all persons and to eliminate race-based discrimination. This chapter's vision statement is to transform Chapel Hill and Carrboro into racially just and equitable communities through organized and accountable advocacy.
www.chapelhillcarrboronaacp.com
Southern Poverty Law Center
The Southern Poverty Law Center is dedicated to fighting hate and bigotry and to seeking justice for the most vulnerable members of our society. Using litigation, education, and other forms of advocacy, the SPLC works toward the day when the ideals of equal justice and equal opportunity will be a reality.
TROSA
Founded in 1994, TROSA is an innovative, multi-year residential program that empowers people with substance use disorders to be productive, recovering individuals by providing comprehensive treatment, experiential vocational training, education, and continuing care. We are a licensed facility located in Durham, NC, dedicated to providing quality care and services.
Pocket Prep will be working within its local communities of Seattle and Durham to have all of its employees partake in anti-racism workshops to ensure each and every one of us is doing our part in the workplace and beyond.
We will also launch a scholarship program for people of color and minorities. The program will pay for the fees and supplies associated with acquiring certifications that require passing a career-defining exam. We are actively building this program now with a goal to launch in the fall of 2020.
Change begins with each and every one of us. Staying silent is no longer an option. We cannot and will not remain silent. Black Lives Matter.
– The Pocket Prep Team