As a dietitian, I work with an incredibly diverse array of people on a day-to-day basis. In the acute care hospital, I see clients with heart disease, diabetes, broken hips, bed wounds, kidney disease on dialysis, GI disorders, and more. In the eating disorder center, I see people of all ages struggling with their relationship with food.
Information is readily available to every person by the click of a button, and in the world of nutrition, it is becoming increasingly important to be able to discern between nutrition fact and fiction. Healthcare professionals often find themselves correcting misinformation that their clients have picked up somewhere along the way.
Dietitians need to be aware of the technology that is available to help both themselves and their clients. The following are several resources I have found that help strengthen my skills as a dietitian, help me provide better client care, and help my clients learn about nutrition more effectively.
Resources for Continuing Dietetics Education
Free CEUs Through Abbott Nutrition Health Institute (ANHI)
As most healthcare professionals know, our continuing education units (CEUs) can creep up on us. It can be difficult to find good resources for CEUs, and dietitians need to accrue 75 every five years.
Instead of scrambling at the last minute to pay for expensive credits, I recommend checking out ANHI's plethora of free courses. Including topics from pediatric eating disorders to malnutrition in the elderly, you're likely to find courses that'll be interesting while helping to sharpen your knowledge.
Do one of these per month and over the course of five years, you'll have 60 free credits!
Audio Books
The advent of the audiobook allows busy health professionals to squeeze some good 'reads' into our schedules. Perfect for long commutes or to have on in the background whilst cleaning, this can be a great way to stay on top of nutrition trends or even to connect with some classics.
Learn ways to help your clients find a peaceful relationship with food by listening to Evelyn Tribole's 'Intuitive Eating' (Helm Publishing offers an exam for 46 CEUs for this book). Discover the history of dieting and how it has impacted our culture by tuning in to Christy Harrison's 'Anti Diet'. Or, sharpen your counseling skills by giving Clifford and Curits' 'Motivational Interviewing in Nutrition and Fitness' a listen.
Dietetic Practice Groups
One of the many benefits of being a member of the Academy of Nutrition and Dietetics (AND) is having access to Dietetic Practice Groups (DPGs). These are interest groups that help AND members sharpen their job skills, hone in on specialized topics in nutrition, and network with other dietitians who share similar interests.
The long list of DPGs includes Nutrition Entrepreneurs, Women's Health, and Dietitians in Integrative and Functional Medicine. Within each group you can find topic-specific resources, planned networking events, and opportunities to earn even more CEUs.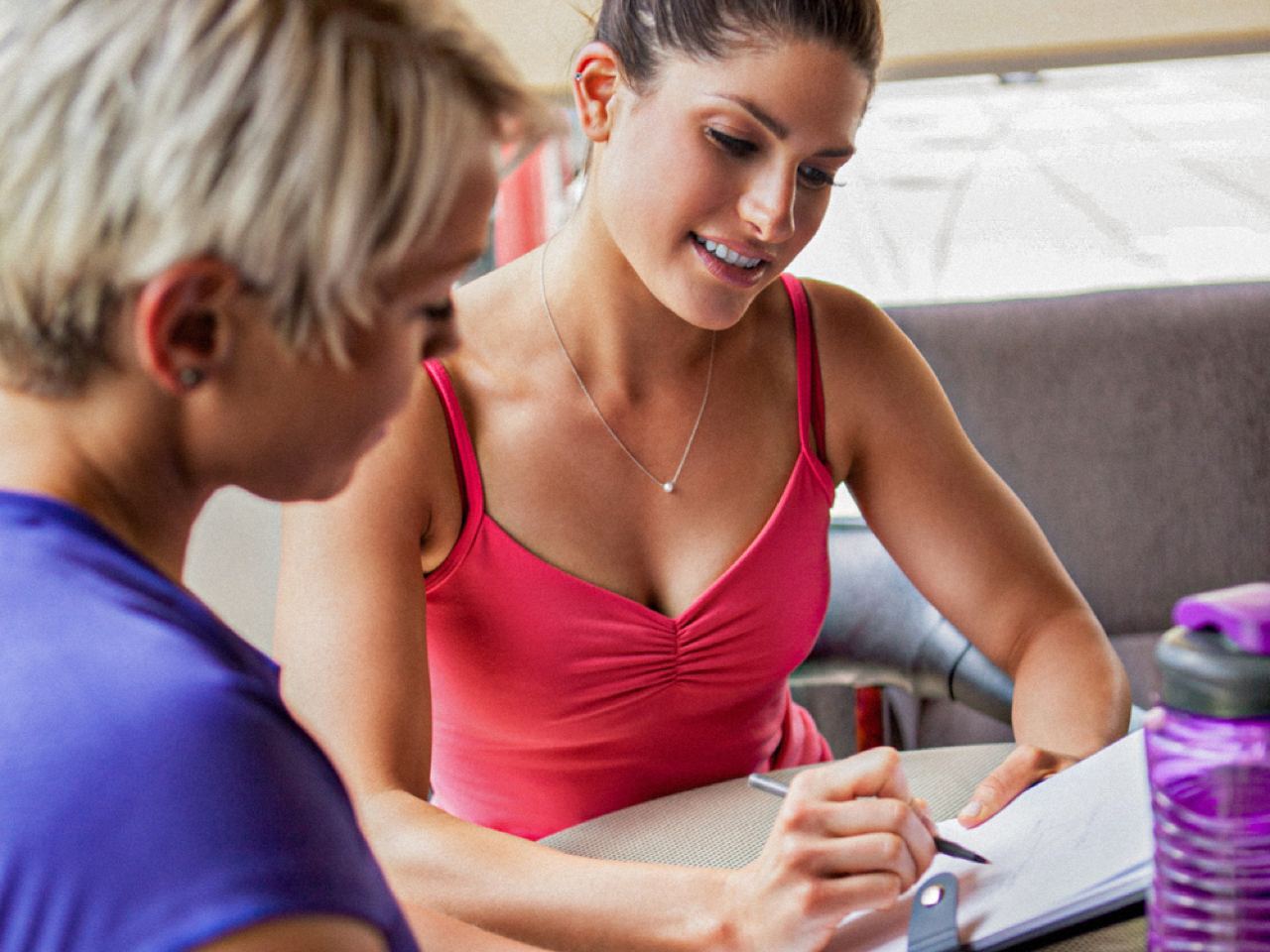 Tools for Improving Client Care
Lab Tests Online
Dietitians, especially those working in acute care, need to be familiar with the impact that nutrition can have on blood/lab work. Lab Tests Online was specifically designed to help both clients and healthcare professionals decipher the meaning of lab values. This resource is particularly valuable when you know that a nutrition-related lab value is abnormal, but you're not totally certain the abnormality is actually related to nutrition.
Do you know what your client's low albumin might be caused by? If not, a quick search on Lab Tests Online will get you headed in the right direction.
Nutrition Care Manual
The Nutrition Care Manual (NCM) is an evidence-based product offered by the Academy of Nutrition and Dietetics. It provides an enormous library of diet and nutrition education materials for most, if not all, nutrition-related diseases (including diabetes, dysphagia, renal disease, and even gout).
Many of the handouts also include sample meal plans for the specific disease state they cover. Most hospital systems make a point of purchasing a subscription to the NCM as it is a significant time-saver when it comes to searching for effective and easy-to-understand nutrition education materials. Check to see if your employer already has a subscription!
Molly Kellogg
Molly Kellogg is a psychotherapist, dietitian, and writer who has a website with many resources to help dietitians improve their counseling skills. Whether you are brand new to extended one-on-one counseling sessions, or feel you need to change up some of your techniques, the resources she provides are clear, concise, and bring value.
She makes use of audio and written materials and even has videos of sample counseling sessions, all to help health professionals learn what effective counseling looks and sounds like.
Resources for Dietitian Clients
Podcasts
Podcasts can be a great way to supplement your nutrition counseling sessions with your clients. Three of the best I've found include:
Christy Harrison's Food Psych. Labeling itself as 'a podcast about intuitive eating, Health at Every Size, and body liberation,' it is great for clients who struggle with disordered eating or who are simply seeking to build a healthier relationship with food.
Mary Purdy's The Nutrition Show. Great for those wanting to learn general nutrition in small bites. A mix of anecdotes, science, and humor make this podcast an entertaining listen.
Michael Greger's Nutrition Facts with Dr. Greger. With an informative and somewhat nerdy style, Dr. Greger uses his extensive knowledge in health and nutrition to provide listeners with sound information on diet and nutrition. He delivers information in short podcasts that are entertaining and easy to understand.
Workout and Fitness Apps
If your clients have specific workout and fitness needs, there's likely an app that can help them out. From apps designed to help people who've just undergone bariatric surgery (such as Baritastic), to apps that build workouts for new or expecting moms (like Studio Bloom), apps can be effective tools you use with your client to get their diet and exercise patterns on track.
Work with your client to help them figure out which workout and fitness apps will best fit their personal needs.
Social Media
Staying abreast of reputable social media influencers in the field of nutrition can be a great way to help clients connect with trustworthy information. Help clients learn how to discern between nutrition fact and fiction by introducing them to dietitians who provide sound information on their social media platforms.
Some of my favorites include weight loss expert Rachel Paul, PhD, RD (@collegenutritionist), diabetes dietitian Mary Ellen (@milknhoneynutrition), and intuitive eating counselor and non-diet dietitian Rachael Hartley (@rachaelhartleyrd).
---
Technology has been a boon to the world of nutrition, serving to help both dietitians and their clients improve in countless ways. Whether you're using these resources to build up your dietetics skills or to help your clients directly, they can be effective means of enacting change in the lives of those you work with.
If you're looking for study support in becoming a Registered Dietitian, Pocket Prep has you covered with 650 practice questions and multiple study modes via the Medical Pocket Prep mobile app, now available on iOS and through our online web portal.