Today, June 14th, is World Blood Donor Day so it feels right that we should look to those who make blood donations happen. Phlebotomy technicians are also referred to as phlebotomists and are trained in all areas of venipuncture.
What do phlebotomy technicians do?
Many of us are familiar with the blood drawing process. You're at the doctor, some form of test is required, so they send you down the hall to the lab where you sit in one of those weird tall chairs. Someone is waiting to kindly remove a small amount of blood from whichever arm you choose. That blood vial is labeled and sent off for testing.
Phlebotomy techs are those people. They're in charge of drawing blood, monitoring a patient afterwards, and correctly preparing the sample for testing.
There's a lot more to blood draws than just jabbing someone with a needle. Veins can be hard to find and some patients are extremely fearful of needles.  The CDC estimates that up to 25% of people have a fear of needles.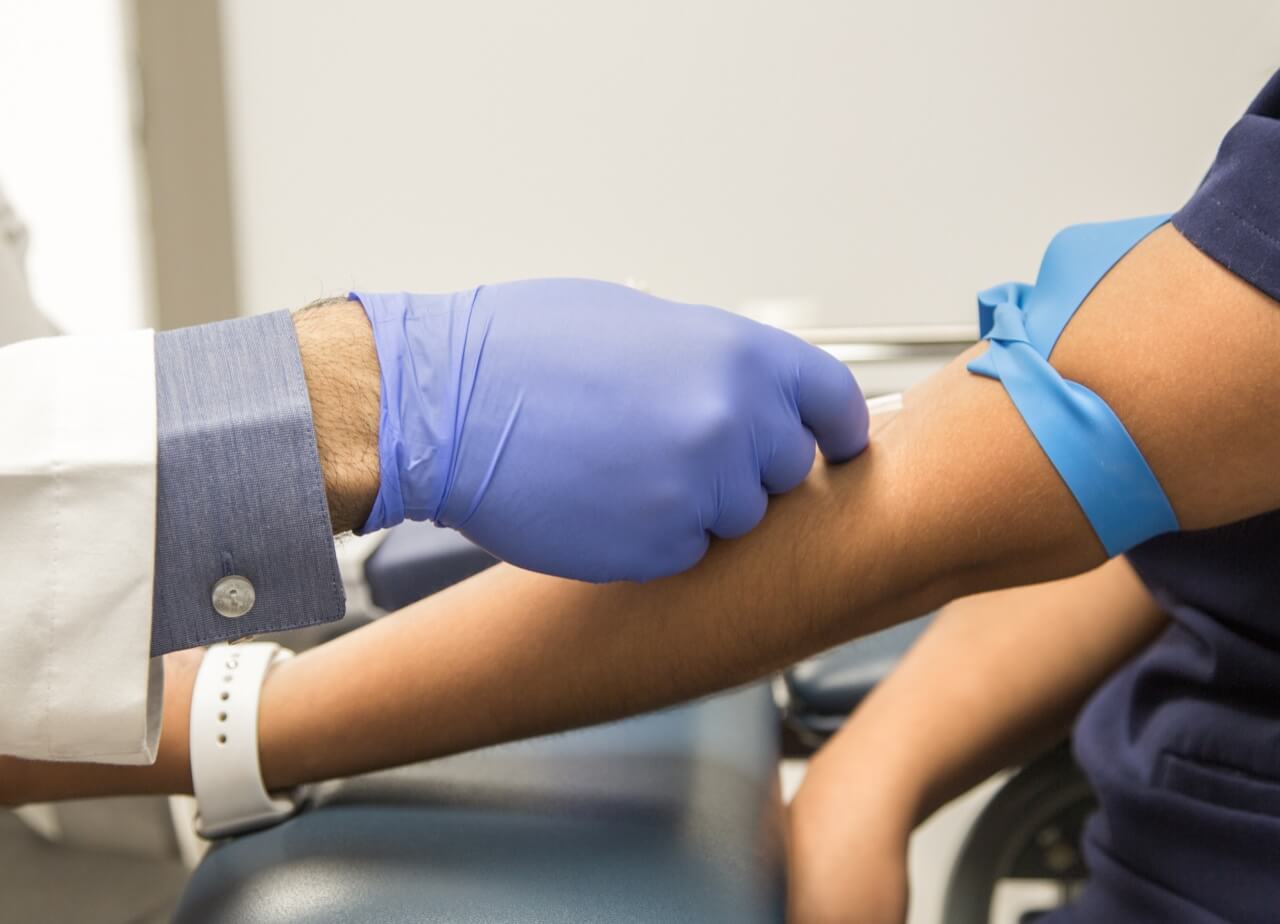 Phlebotomy techs need to have good fine motor control and attention to detail. They also need to understand how different medications can affect blood samples.
Why is blood drawing important? 
Phlebotomists can work in hospitals, labs, research facilities, extended care homes, and blood donation centers. Blood tests are an extremely important diagnostic tool in every medical field. The most common blood tests include:
Complete blood count (CBC)
Metabolic panels
Enzyme tests
Lipoprotein panel
Blood clotting tests
Our blood is an important gauge to clinicians to see how we're functioning internally and diagnose potential diseases.
Should you get certified? 
Getting certified as a phlebotomy technician requires a high school diploma or equivalent, and phlebotomy technician training. There are several different types of phlebotomy certifications. While similar, the requirements and training hours for each vary. All certifications require hours of in class training and practical setting training.
The length of training varies depending on the type and intensity of a program. Two common certifications include:
National Healthcareer Association Certified Phlebotomist Technician (NHA-CPT)
National Phlebotomy Association Certified Phlebotomist Technologist (NPA-CPT)
Certified phlebotomy technicians must renew their certification every two years.
Becoming certified can be useful for someone who's already in the medical field and looking to expand, like a CNA. It's also a useful certification to start a career in healthcare or research. Lab skills that are acquired as a phlebotomist are valuable and transferable across many scientific settings.
The word 'phlebotomy' has roots in the Greek word, phelps, meaning vein. 
The job outlook for CPTs is favorable. The US Bureau of Labor and Statistics projects a 22% increase in job demand between 2020-2030.
Final note – blood donations
We've all seen a medical show where a doctor shouts, "I need a bag of O-negative stat!" or something similar. The reality is, donated blood can mean the difference between life or death for some patients. According to the Red Cross, someone needs donated blood every two seconds. It's a good thing that 6.8 million Americans donate blood every year.
Here are some quick stats about blood donations in the US:
Type O is the most commonly requested blood type
One donation can save more than one life
The average red blood cell transfusion is 3 units
Blood components are made up of plasma, red blood cells, and white blood cells
Almost 16 million blood components are transfused each year in the U.S.
Only 37% of the US population is eligible to donate blood
Red blood cells can be stored for 42 days
If you're able and willing to donate, it's a worthy thing to do.