Racial Equity Scholarship
Learn more
Exam prep built to help you pass
We can see your path to success.
Let us show you.
You just need to bring your desire; we can show you how to prepare for the material in ways that eliminate your weak spots.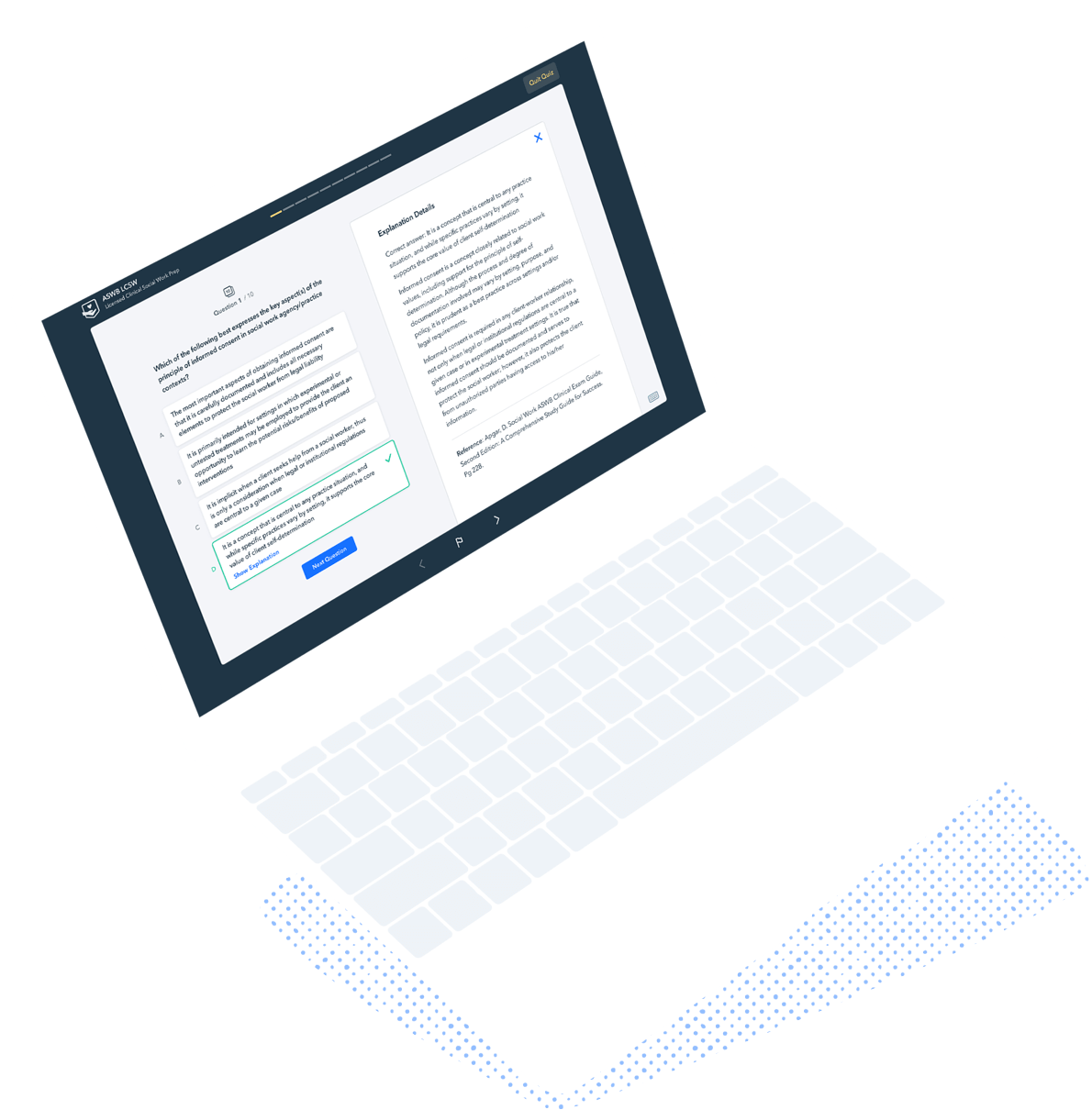 Take the stress out of studying
Put your mind at ease while you make it smarter. Our prep material trains you for your test as well as your coursework.

Identify and practice weak spots
Focus on your problem areas with tools that help you target the places where you need the most help.
We're making education a fair fight for everyone
No matter if it's for one exam or a whole course, our new subscription model lets you make the most of your study time.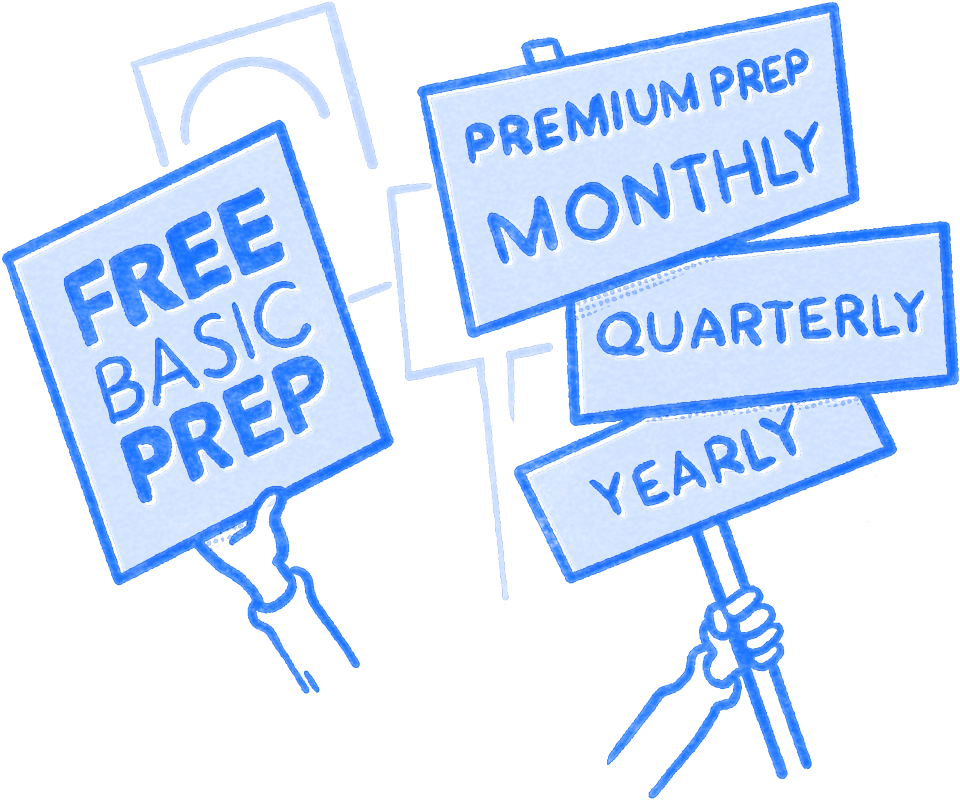 Instructor Dashboard by Pocket Prep
You know what you teach them. We'll show you what they learn.
Get insights on how prepared your students are with Pocket Prep. The Instructor Dashboard is intended to support instructors and administrators at colleges, universities, trade schools, or in corporate education.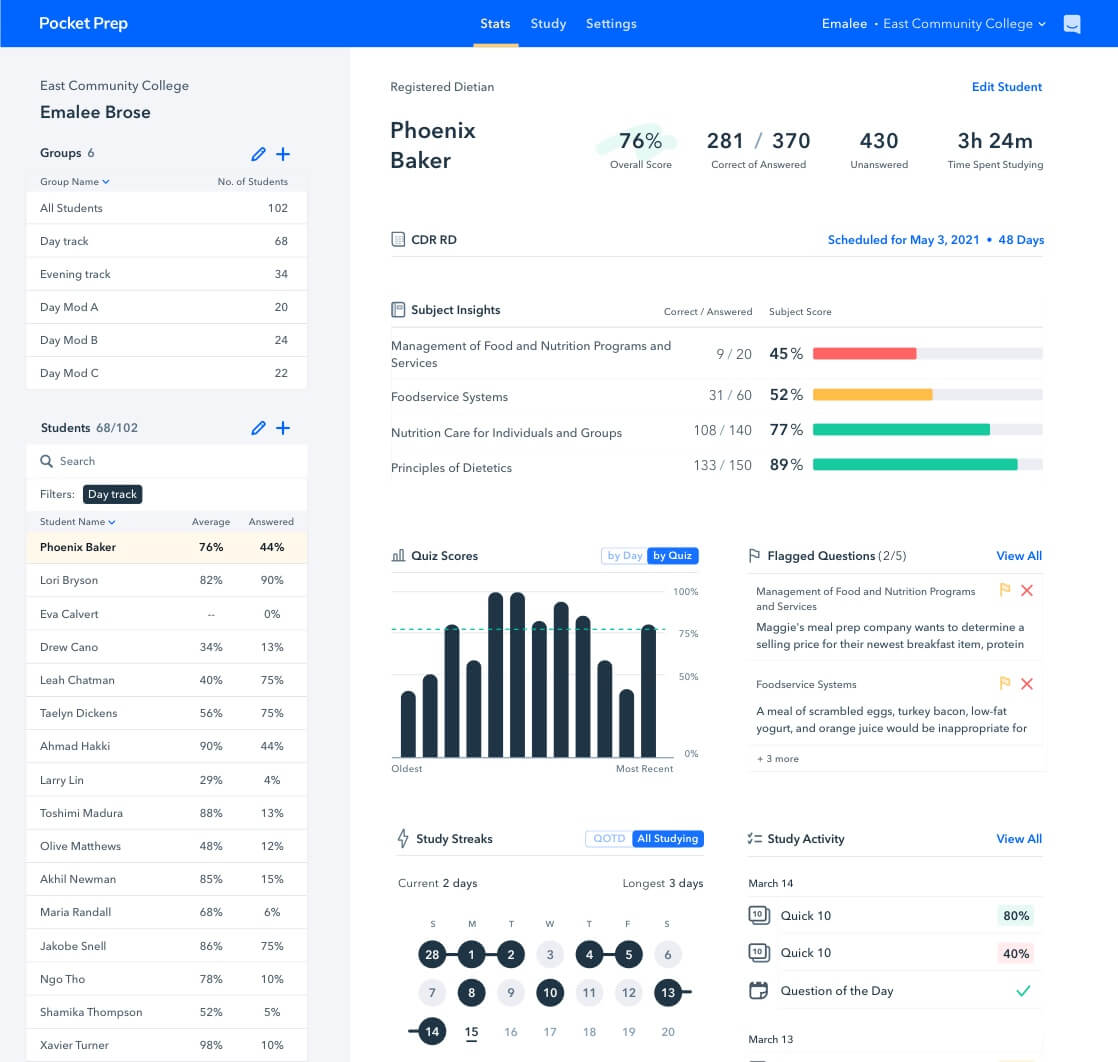 In-app support
If you're having an issue, contact us directly in the app for easy answers.
Community score
See how you stack up with other learners–question by question.
Study on any device
Take your Pocket Prep content with you from device to device.
Got my results this morning and passed on my first attempt! The 800 questions were a great way to identify my weak areas.