As a former home infusion pharmacy manager who was freshly out of school, I owe my compounding experience and aseptic techniques (two crucial pharmacy skills) to my first lead technician. Along with various online learning modules and continuing education, training with a "master compounder" is the next step to perform sterile compounding.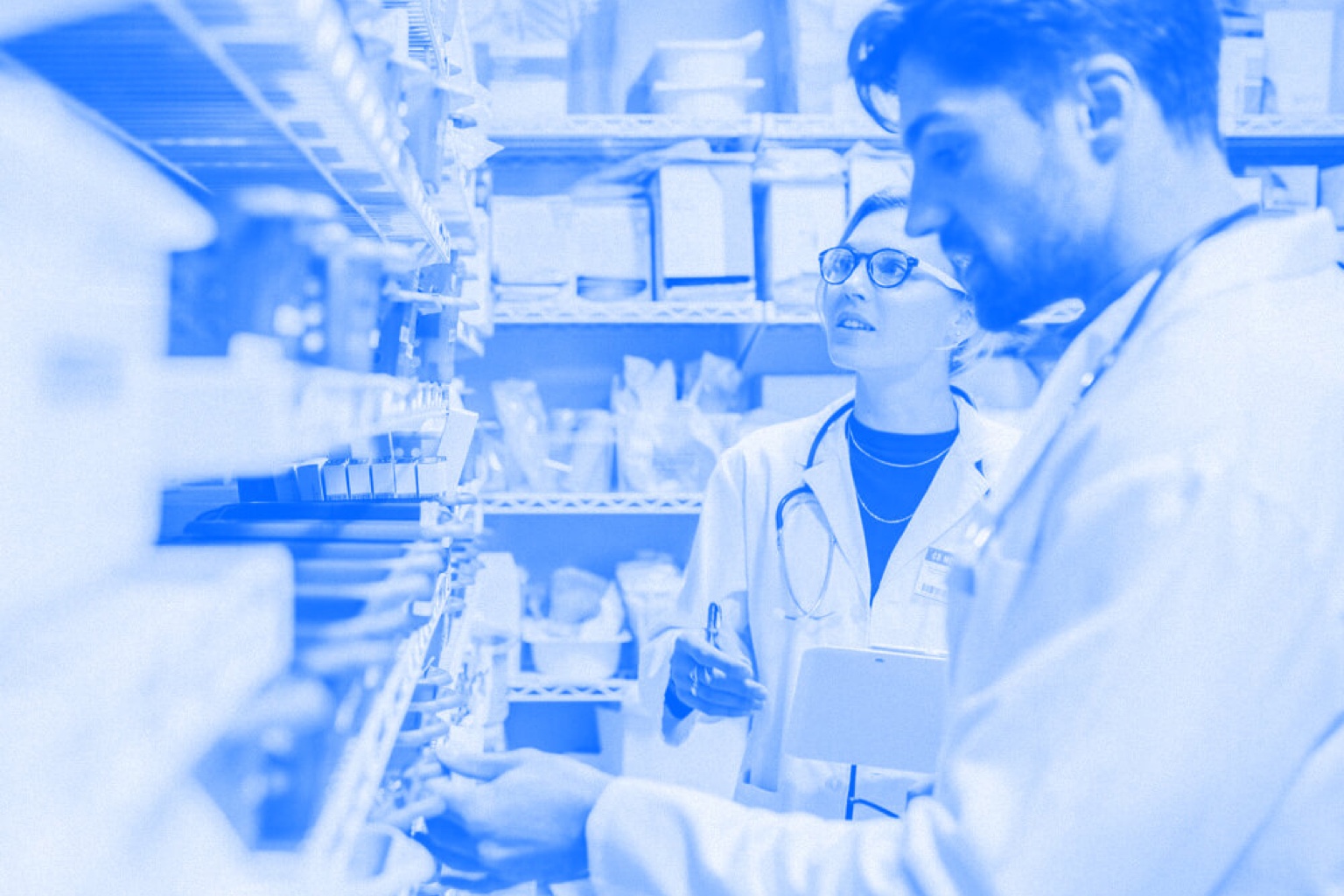 What is a Master Compounder and How Are Technicians Involved? 
Master compounders earn this title by their masterful skills, knowledge, and experience in sterile compounding. A master compounder can be a pharmacist or a technician. Frequently, in pharmacies with designated IV pharmacy technicians, pharmacists' compounding skills might become dull due to the lack of use. Therefore, master compounders are often technicians who can offer valuable input and advice.
There are different contributing factors to patient safety and therapeutic success.
Medicine is an interdisciplinary field, and everyone on the team plays a crucial role in achieving quality patient care.
A great deal of emphasis is placed on the role of pharmacists in the medical team.
Pharmacists are considered the drug experts. They evaluate the appropriateness of therapy while ensuring the accuracy of dosing, in addition to addressing any therapy omission or duplication. Nevertheless, the role of technicians seems to be overlooked sometimes.
Why Teamwork Matters in Sterile Compounding
Sterility of the final compounding products begins the instant technicians start the process of hand hygiene and garbing. After proper hand hygiene and garbing, the final compounding products' quality depends on technicians' aseptic techniques.
Another major component of sterile compounding is the proper handling and storage of the products. Teamwork plays a crucial role here. Usually, compounding instructions are available in pharmacy policy and procedure and drug package inserts. Compounding instructions are information regarding the type of diluents, such as normal saline, dextrose in water, or Lactated Ringer, and how much diluent should be used to reconstitute the drug.
Handling and storage are defined as the information regarding where to store the final preparations, for example, whether or not the final products should be refrigerated or stored at room temperature, and if the products should be protected from light.
Asking questions and providing constructive feedback are always encouraged in any situation.
In this particular instance, questioning and researching information by pharmacists and technicians is very significant. Pharmacists with access to numerous online drug resources, combined with their formal education and training, provide a valuable well of knowledge and guidance for technicians. On the other hand, technicians' experience and daily hands-on skills are just as valuable for the pharmacists.
Pharmacy Automation
The world of pharmacy is trending toward automation. Working in the hospital setting, I saw the impacts that automatic dispensing systems had on the pharmacy workflow. Automated dispensing cabinets (ADCs) are commonly used in various healthcare settings. ADCs are computerized systems located on the medical floor that allow nurses to dispense medications to patients conveniently.
One of the advantages of ADCs is reducing paper receipts and forms since they automatically track medication distribution in real-time. Examples of ADCs are Pyxis® and Omnicell®. While ADCs come with convenience and accurate drug distribution tracking, problem troubleshooting and system maintenance can be time-consuming and cumbersome.
Loading the correct medications into the right pockets of the cabinets is solely dependent on technicians. Although a warning message will appear when the nursing staff scans the incorrect medication, placement of the correct medication reduces medication errors and keeps things running smoothly.
How Technicians Can Help with MTM 
Medication Therapy Management (MTM) has been around for a long time, yet, an emphasis on it occurs only during recent years. The goal of MTM is to achieve the most optimal therapeutic outcome for the patient.
According to the CDC, MTM consists of five core elements:
Medication therapy reviews
Personal medication record
Medication-related action plan
Intervention or referral
Documentation and follow-up
MTM is mandated for Medicare Part D patients. Taking into account the high-volume workflow of community pharmacy, performing MTM is challenging for pharmacists.
Even though all of the core elements listed above are to be completed by pharmacists, pharmacy technicians still play a crucial role. Medication pick up and refill reminders are completed routinely during the week. Technicians can offer MTM services during those calls.
Technicians can also schedule appointments for patients to come in for initial MTM consults. Scheduling MTM appointments require technicians to examine the pharmacy's daily or weekly schedule. The goal is to fit MTM services into the pharmacy workflow so that pharmacists would have a thirty-minute window to perform MTM without interruptions.
Dynamics Matter
Practicing pharmacy demands attention to detail, critical thinking, and problem-solving skills, along with excellent teamwork. Above are only a few examples of how good work dynamics and collaboration between pharmacists and pharmacy technicians can improve patient safety and increased quality of care. There are multiple pharmacy disciplines that both pharmacists and technicians can offer their expertise and experience to accomplish beyond the minimal expectations.
---
What's Next?
If you're looking at a career in the pharmacy or medical field, getting certain certifications is a crucial step. Pocket Prep has you covered with study support through the convenience of a mobile app.
Our Medical Pocket Prep app features study prep for the Certified Pharmacy Technician (CPhT) exam. It's free to download and all premium accounts feature a three-day free trial period. When you're ready to study, we're here to help.
Author Bio:
HaVy T. Ngo graduated from Auburn University Harrison School of Pharmacy in 2016 with a Doctor of Pharmacy (Pharm.D.) degree. With experience in both community pharmacy and hospital setting, Dr. Ngo is passionate about leading patients to the path for better health through medication and lifestyle modifications. She is also working on a Master of Business Administration degree with a concentration in Healthcare Management from Mercer University in Atlanta.