On January 20, 2020, the CDC confirmed the first U.S. laboratory-confirmed case of COVID-19 in the U.S. from samples taken on January 18 in Washington state. On March 11, not long after that, WHO declared the novel coronavirus outbreak to be a pandemic.
Two years have gone by since then, and many of us are still dealing with the physical and emotional tolls brought upon us by the COVID-19 virus. Unfortunately, we have experienced unemployment, illness, hospitalization, and a shocking mortality rate that does not discriminate against race, age, or sex.
As we come into the second year of this pandemic, we all are getting adjusted to the "new normal."
Fortunately, scientists have provided COVID-19 vaccines, monoclonal antibody treatment, and at-home testing kits. The latest is the oral antiviral tablet Paxlovid by Pfizer. During this entire time, pharmacists and other healthcare workers have been on the front line fighting the COVID-19 virus.
As the new year rolls in, many of us are looking forward to changes and hoping this year will be one with positive changes brought into our lives. This article will provide some insights into the pandemic's impact on the pharmacy industry and some highlights into a pharmacist's workday.
How has COVID-19 changed the way pharmacists work?
Along with other consumers, you are probably more familiar with the friendly faces of your community pharmacists at big chain pharmacies like CVS and Walgreens. However, pharmacists also play crucial roles in other practice settings such as hospitals, academia, managed care, and industrial pharmacy.
Regardless of the practice settings, pharmacists pride themselves on being the "drug experts," with patient safety and effective medication therapy being the ultimate goal. That goal still held true during the darkest days of the pandemic.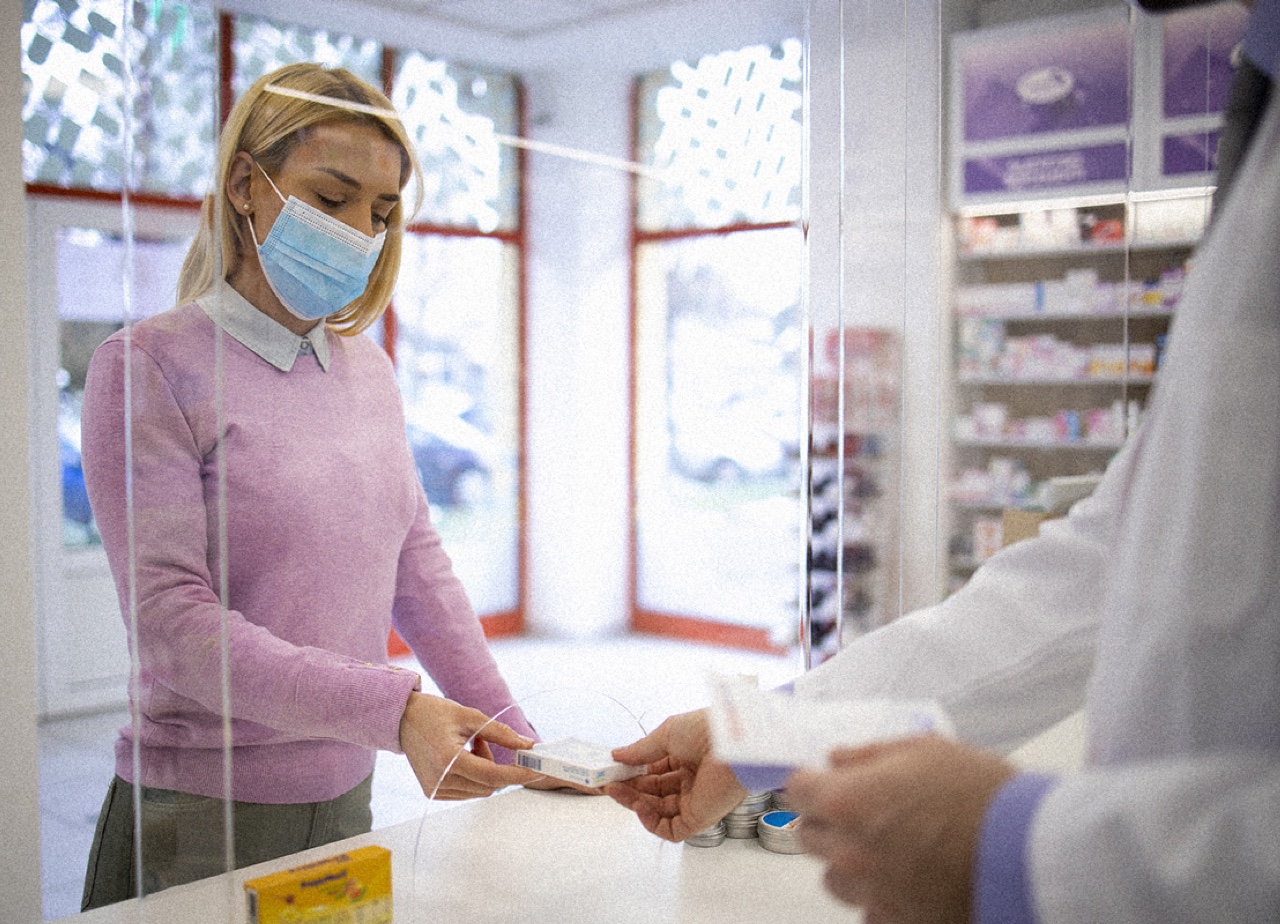 Along with millions of other essential workers, pharmacists experience physical and mental burnout, pushing them to re-evaluate their current jobs or career paths. Many pharmacists with entrepreneurial mindsets end up pursuing different career paths in business and real estate. More and more pharmacists look into opportunities to work from home to prioritize their (along with their loved ones') physical and mental health.
Pharmacists' work-from-home jobs have become one of the most sought-after positions for the past two years and continue to be in high demand.
How has COVID-19 affected the job market?
As hospital beds are filled up with severe cases of COVID-19 patients, elective surgeries are postponed or delayed. Thousands of hospitals across the country, whose a large portion of their revenue relies on elective surgeries, have to cut down on their staff hours; pharmacists and pharmacy technicians are not exempt from these cuts.
As a result, many hospital pharmacy personnel have to take an outstanding pay cut. Some even have to make up for their pay cut by picking up extra shifts in community pharmacies and other practice settings.
As the vaccines are being rolled out, numerous available pharmacist positions are dedicated only to vaccine administration at pharmacies and long-term care facilities. This affected the pharmacy graduate classes of 2020 and 2021 as they faced some of the toughest challenges as new professionals. With the economy fluctuating unpredictably, job offers to recent graduates reported as the lowest rates in years.
What are the challenges pharmacists and pharmacy techs face from the pandemic?
With millions of other jobs going virtual to reduce the transmission rate of this deadly virus, the majority of pharmacists are exempt from that luxury. It is uncommon to see a pharmacy close due to staffing issues.
At the peak of the pandemic, community pharmacists and pharmacy technicians still came every day. They worked tirelessly to ensure that there was no disruption of care for the patients. As deadly as the COVID-19 virus is, hypertension and diabetes, along with hundreds of other acute and chronic diseases, cannot afford to be put on the back burner.
Due to being in direct contact with the public, many pharmacy staff, both in hospital and community pharmacies, contract COVID-19 and get infected. All pharmacies have faced staffing shortages and it's become an unavoidable issue throughout the pandemic. Pharmacists have had to improvise the workflow to improve efficiency by reassigning tasks to their available staff when that happens.
As of January 10, 2022, 519 million doses of COVID-19 vaccines have been administered.
Source: Ourworldindata.org
Even with improvisation, pharmacists and pharmacy technicians have to double or triple their labor as their workloads surge. Regardless of strict quarantining and statewide lockdowns, the pharmacy staff is still responsible for ensuring patients get the medicinal support they need.
After several months of desperate waiting, the COVID-19 vaccines made their grand entrance, which was a historic moment. Many of us are unaware of and take for granted the work our community pharmacists have put in behind those vaccination goals and statistics discussed in the media. As of January 10, 2022, 519 million doses of COVID-19 vaccines have been administered.
Along with other healthcare professions, pharmacy staff contributes a significant amount of effort to the national vaccination goals. Keep in mind that along with COVID vaccines and boosters for adults and pediatric patients, pharmacies also perform COVID testing and administer the annual influenza vaccine.
To make workflow more efficient and alleviate the staff's burnout, pharmacists-in-charge decide to close either the pharmacy storefront or drive-thru lane. This keeps the staff from spreading itself too thin. In addition to that, a lot of pharmacies require patients to make appointments for vaccinations and COVID-testing.
As we come into the second year of this pandemic, we all are getting adjusted to the "new normal." As businesses and traveling reopen and move towards normalcy, please be cautious. Your local pharmacists will be doing their best to aid you in testing or treatment, but the best way to take care of your pharmacists and yourself is to minimize your risk of exposure.