Emergency medical professionals can often mean the difference between life and death. The range of situations they deal with is varied and challenging. One of the main goals of emergency medical staff is to stabilize a patient and transport them safely to a facility where they'll receive more comprehensive care. 
While there are several emergency medical certifications to get, this article will focus on the Advanced Emergency Medical Technician (AEMT) which is governed by the National Registry of Emergency Medicine (NREMT).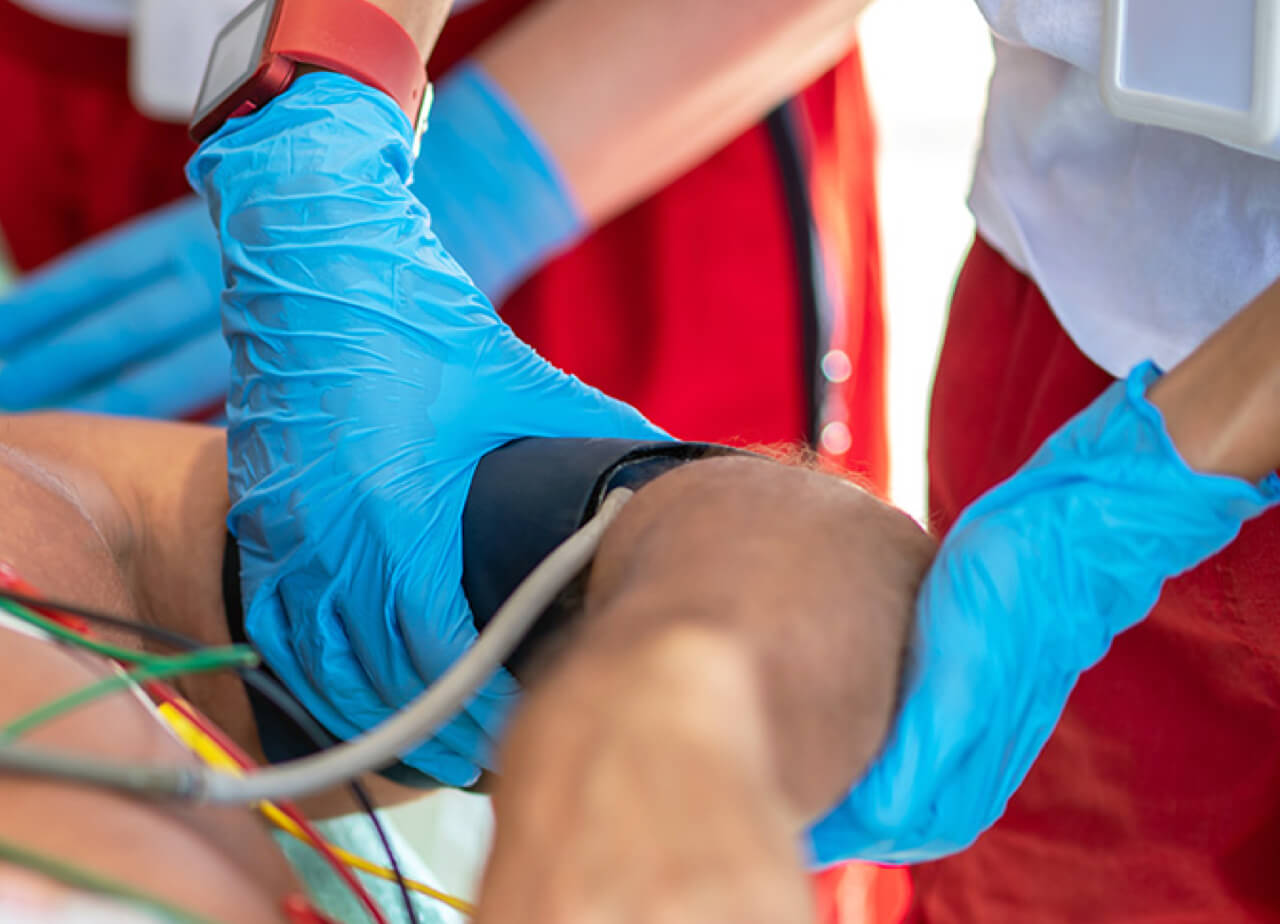 What is an AEMT?
AEMTs provide basic to limited advanced emergency care to patients who are in the emergency medical system. AEMTs work as part of a larger EMS team with supervision from other medical staff. AEMT is generally considered the third highest certification above Emergency Medical Responders (EMRs) and Emergency Medical Technicians (EMTs). 
How to get certified as an AEMT 
EMS certifications have some prerequisites and typically require a state-approved program, training hours completed, and passing of one or several types of exams. 
Here are the requirements to get certified as an AEMT:
Hold a state licensed EMT certification

Complete a state-approved AEMT course

Current CPR-BLS for "Healthcare Provider" or equivalent credential

Pass the cognitive AEMT exam

Pass the psychomotor AEMT exam 
What's on the exam?
There are five sections on the AEMT cognitive exam:
Airway, Respiration & Ventilation (18%–22%)

Cardiology & Resuscitation (21%–25%)

Trauma (14%–18%)

Medical; Obstetrics & Gynecology (26%–30%)

EMS Operations (11%–15%)
85% of the questions pertain to adult patients while 15% pertain to pediatric patients.
The cognitive exam has 135 questions and test takers have two hours and 15 minutes to complete the exam. 
There are six sections to the psychomotor exam:
Patient Assessment – Trauma 

Dynamic Cardiology 

Static Cardiology 

Oral Station Case A 

Oral Station Case B

Integrated Out-Of-Hospital (IOOH) Scenario
AEMTs must get recertified every two years. The candidate handbook for the NREMT AEMT can be found here. 
What can AEMTs do that EMTs cannot?
AEMTs are certified to perform more advanced life-saving procedures and use advanced emergency equipment. Here are examples of what an AEMT can do that an EMT cannot:
Insert and administer IV medications

Administer a wider range of medications like nitroglycerine and epinephrine

Administer advanced airway measures like the placement of supraglottic airways

Interpret electrocardiograms (ECGs) 
Is getting Advanced EMT certified worth it?
It depends on your personal goals. If you want to be a highly skilled emergency medical professional, AEMT is definitely worth it and puts you on the path to becoming a paramedic.