When you think about it, being a plumber requires a diverse set of skills. They have to be able to plan installations, read blueprints, constantly do math, and on top of that, deal with customers who oftentimes are having a really bad day.
The top reasons people call plumbers:
Clogged drains
Dripping faucets
Water heater issues
Running toilets
Leaky pipes
Low water pressure issues
As a homeowner, any one of these is liable to affect your day-to-day life. As a plumber, you're likely dealing with angry, unhappy and sometimes irrational customers. (Prepare for the worst and hope for the best?)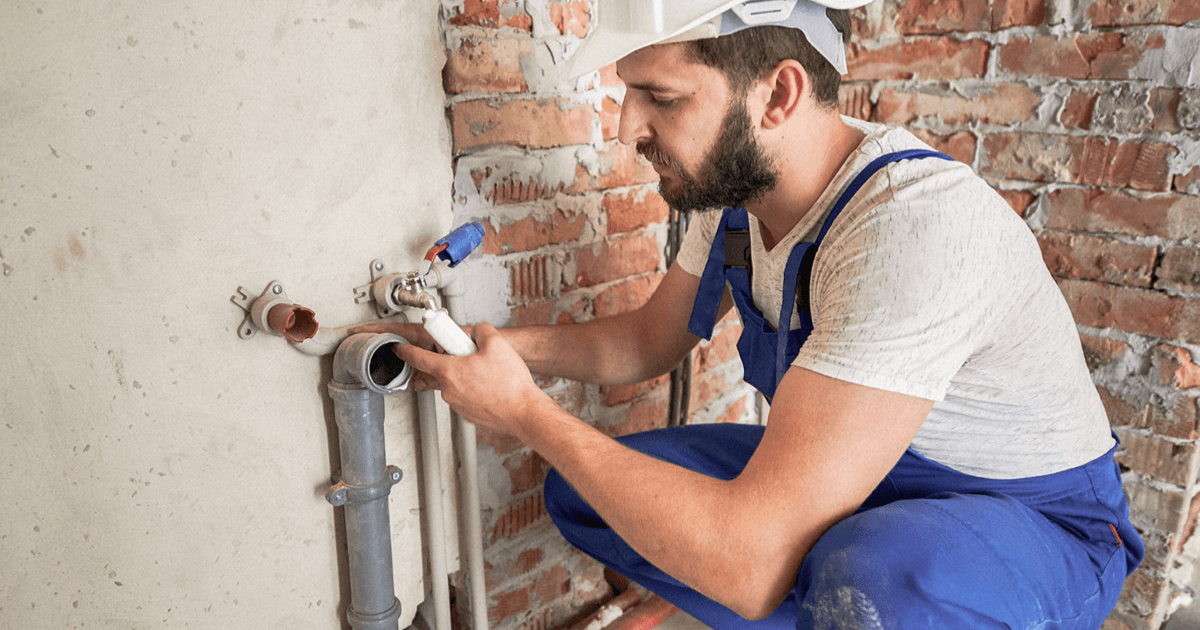 There are, however, plenty of upsides. Plumbers are always going to be in demand. While technology is vastly improving the industry, we won't be able to replace actual plumbers. There's also significantly less cost associated with going to a vocational or community college vs. a four-year university.
Many plumbers will enter into an apprenticeship where they will be essentially getting paid as they learn.
Getting started in plumbing
Training, knowledge, and certification are essential to becoming a plumber. Knowledge validation comes in the form of certification. The National Inspection Testing and Certification Corporation is a third-party organization that validates certifications for HVACR technicians, plumbers, fire sprinkler fitters, pipefitters, and welders.
How to get NITC certified
Though requirements vary by state, most require the following before you can sit for the exam:
GED or high school diploma
Be 18 years of age or older
Completed apprenticeship training
Four years of plumbing experience
What's on the NITC exam
The written exam consists of four key areas. Each area makes up 25% of the exam's content.
General Knowledge of the Uniform Plumbing Code
Sizing Drainage, Waste, and Vent Systems
Sizing Water Supply and Distribution
Sizing Fuel Piping
The state you get licensed in might have different requirements. It's important to check what your state needs to get your certification. Licensure must be renewed every one to three years depending on the state.
Job outlook
Plumbers can work in both residential and commercial settings or a blend of both. Residential plumbers often help with installing bathrooms, fixing leaking pipes, unclogging pipes, and addressing any pipe maintenance problems or malfunctions.
Commercial plumbers typically deal with system-wide plumbing infrastructure. The systems they install are generally larger and must be rated to last longer. The wear and tear on commercial plumbing systems is greater than residential.
The Bureau of Labor Statistics reports that job growth for plumbers is projected to grow 14% by 2028. Another thing to note about this industry is that it's not usually affected by disasters. Many people lost their jobs during the pandemic because their services were not needed. That will never be the case with plumbers.
U.S. News & World Report ranks plumbers as the #4 construction job and the #6 highest paying job without a four-year degree.
According to Zippia, the national average annual salary for a journeyman level plumber is $54,678.
Master level plumbers tend to make much higher salaries, usually over $100,000, depending on experience. For someone who wants to stay in the plumbing industry, becoming a master plumber is an excellent and very attainable goal.