Why become a Certified Special Population Specialist?
Nearly half of Americans have tried one or more digital health products. We have smartwatches and apps galore designed to optimize and track our health and well-being. It's no surprise with the rise of boutique gyms, corporate health initiatives, and even mainstream popularity of obstacle course racing. This is not a fad – personalized health is here to stay.
According to the Bureau of Labor Statistics (BLS), "employment of fitness trainers and instructors is projected to grow 13 percent from 2018 to 2028, much faster than the average for all occupations." The BLS also states that job prospects are best for fitness professionals who acquire certifications, making now a better time than ever for trainers and professionals to go down the specialized and advanced certification path.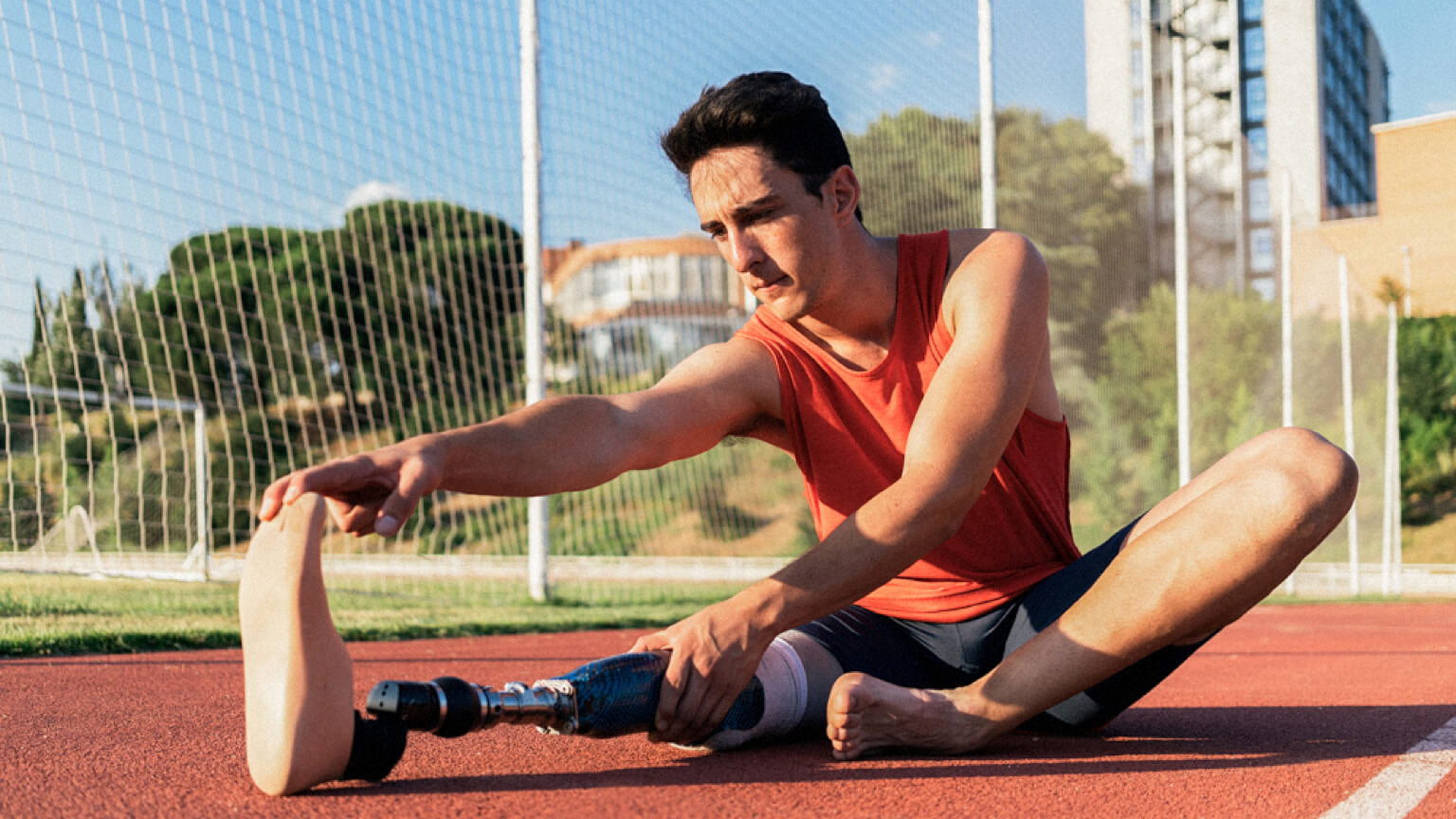 Given the current health and wellness trends, clients are expecting more specialization from their health professionals. Even though they may not know what your certification is, they want and will benefit from the skills that come out of any focused certifications.
What types of clients does the Special Population Specialist work with?
Certified Special Population Specialists® (CSPS®) work with specialized populations — such as people with chronic or acute diseases versus your typical gym-goers — to create fitness plans that ensure long term wellness.
CSPS is a certification to pursue after becoming a Certified Personal Trainer (CPT) if you want to expand your personal training capabilities and work with populations outside of the average person going to the gym. CSPS are required to understand a great deal about specialized health conditions and often work closely with a client's other healthcare providers.
Who is the Certified Special Population Specialists certification the best fit for?
Anyone looking to expand their skills and options as a certified trainer. Maybe you've been training in a gym for a while and want a new challenge, or maybe you've already begun to specialize in your practice and want to further hone in on your expertise.
As the world of healthcare expands, holistic practices are being integrated more and more into routine care. This is why CSPS often work at outpatient clinics or in physical therapy settings. The fitness and wellness goals of specialized populations are often very different from the general population many trainers work with. While this is a challenging certification, CSPS can make a positive difference in the quality of life in people with chronic conditions.
As mentioned earlier, becoming certified in various areas can help further your career and give you more options with how you want to practice. This CSPS can be a great complimentary certification after completing the ACSM-CPT, NASM-CPT, NSCA-CPT, or NSCA-CSCS.
It ultimately comes down to determining where you want to take your career and building the knowledge required to make it happen.
What do I need to know in order to pass the CSPS exam?
In 2018, the pass rate for the CSCS was 64%. Needless to say, it's a tough exam.
Test takers are expected to have in-depth knowledge of specialized populations that span multiple conditions, diagnoses, and physical limitations.
Specialized populations cover both chronic and acute conditions. Patients may come to you with diabetes, postpartum issues, hypertension, asthma, cystic fibrosis, cancer, or Down's syndrome. Specialists also need to have understanding and empathy for the psychological strains that both chronic and acute illness take on individuals. This can be challenging work, but also very rewarding.
What content does the CSPS exam cover?
There are a total of 110 questions on the CSPS exam and test takers have approximately 2.5 hours to complete them. There are four key areas the exam covers:
Basic Pathophysiology and Science of Health Status, Condition, Disorder or Disease (40%)
Topics*: Hypertension, angina, asthma, diabetes, fibromyalgia, osteoporosis, joint disorders, sarcopenia, cerebral palsy, epilepsy, cardiopulmonary disorders, pregnancy, depression
Client Consultation (19%)
Topics*: Align the goals of the medical professional, client, and fitness professional, evaluate health and fitness, document progress
Program Planning (31%)
Topics*: SMART goals, design programs, identify risks, evaluate exercise-induced changes to body, motivational coaching, cognitive theory
Safety, Emergency Procedures, and Legal Issues (10%)
Topics*: Emergency procedures, ethical responsibilities, HIPAA regulations
*These are example topics. You can learn more about the exam from NCSA®'s CSPS Exam Description.
How do I get CSPS-Certified?
Making the decision to pursue this certification means you're committing to understanding and working with diverse populations that may have very different challenges and requirements than the general population.
Here's what you need in order to be eligible to sit for the exam:
Meet at least one of the following criteria:
Current NSCA certification (e.g., NSCA CSCS, NSCA-CPT) or an NCCA-accredited personal trainer certification
Bachelor's degree or higher granted by an accredited institution in Exercise Science or a related field, (e.g., physical therapy, chiropractic medicine)
Current license as a physical therapist, physical therapist assistant, or athletic trainer
In addition to meeting one or more of the above requirements, you must also:
Be CPR/AED certification
Have practical experience coaching/training individuals from special populations (250 hours)
Attain a passing score on the CSPS Exam
It's a rigorous exam, but practicing as a CSPS can be extremely rewarding and allow for focused career specialization in a specific area of interest.
One great way to get started is by tapping into CSPS practice tests and questions. Pocket Prep's CSPS study prep features 500 practice questions and multiple study modes designed to help studyers pinpoint their weak spots and get practice in where they need it most.