Like many industries, the world of fitness has been irrevocably changed by the pandemic. Even before the forced changes in 2020, fitness was on an evolutionary path.
Technicolor spandex and Jazzercise are largely a thing of the past. All-in-one mirrors that double as personal trainers, fancy in-home bikes (we're looking at you Peloton), and smart-technology enabled punching bags have made an appearance. Some have even started biohacking our bodies with advanced technology like the Whoop Band (which claims to help track recovery).
During the pandemic, many fitness instructors faced challenges. Some brushed up on their training certifications, others got creative.
We spoke with a fitness veteran who owns a thriving fitness business in Durham, NC to walk us through her thoughts on wellness, trends, and advice for future personal trainers.
Chan Little – Founder and Owner of The 360° Approach
After spending eight years in the United States Airforce, Chan worked as the Durham YMCA's Director of Wellness for another eight years. She has always been passionate about wellness, particularly how it serves communities, which prompted her to open The 360° Approach in 2013.
360 describes itself as a 'boutique wellness studio offering personal training, fitness classes, health coaching, nutrition counseling, mindfulness practices and weight loss support.' One of the things members like most is that 360 is a very diverse community. There are elite athletes here and first-time gym goers. Many classes have a wide range of both age and ability, yet everyone feels comfortable in the environment.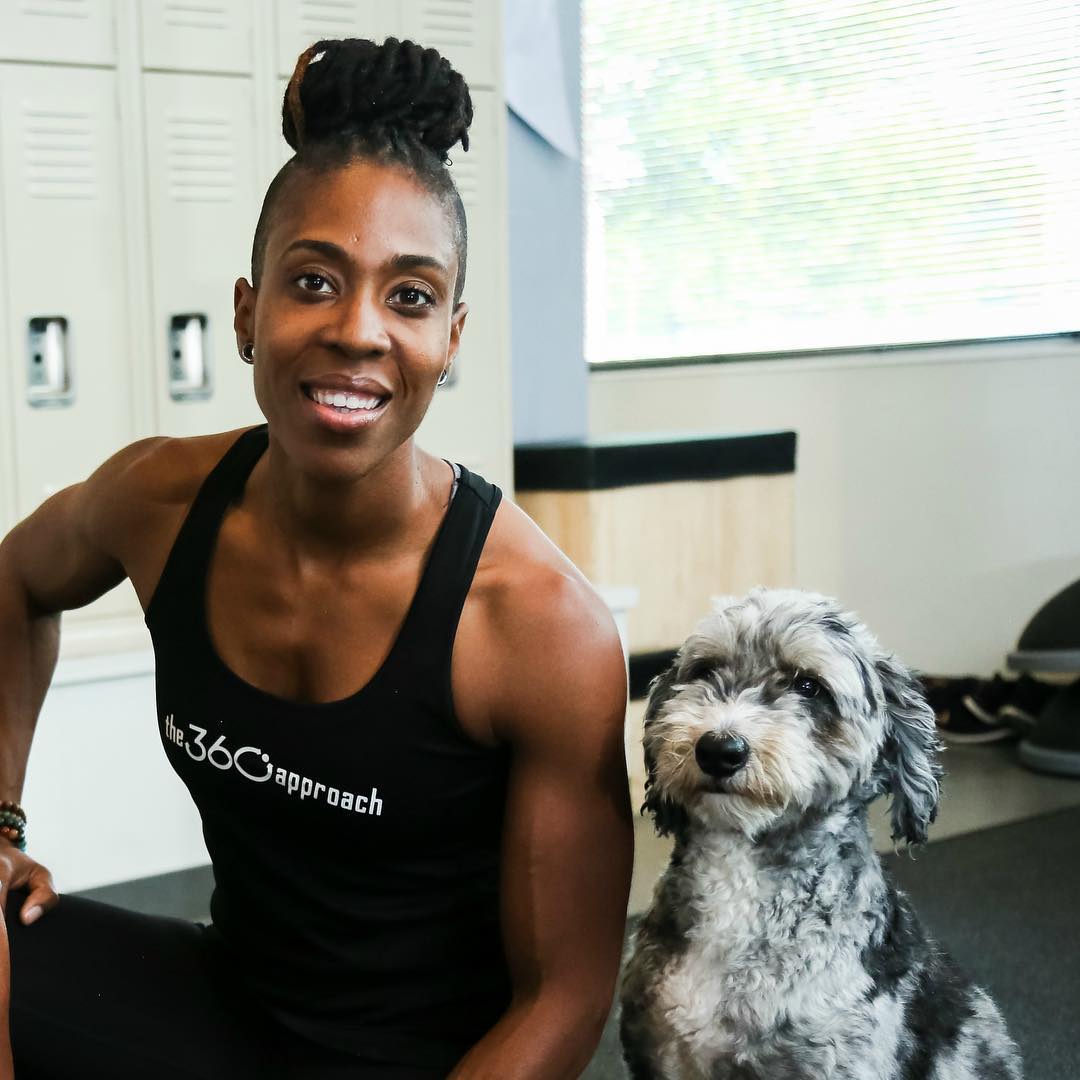 What's unique about 360 is that unlike many other fitness studios, Chan's business thrived during the pandemic, prompting her to expand her business and nearly double her brick and mortar space. As new clients surged, long-standing patrons continued their workout commitment with renewed fervor.
How is she so successful? We asked.
1. Many gyms and wellness studios unfortunately did not survive the pandemic challenges. How were you able to not only maintain but expand your business during such a challenging time?
I believe the little bit of preparation we did before closing the studio helped. A week before the studio closed due to COVID we had a Zoom coffee hour with our clients to teach them how to use Zoom. Followed by a Zoom class. I believe people showed up over and over for class and workouts for connections and engagement. Everyone was quarantined and looking for a way to connect with people outside their homes. Our classes provided that and continue to do so.
2. When COVID-19 first hit, how did you handle the shift to virtual/hybrid training?
As an entrepreneur shifting was my only option. We went virtual pretty quickly. My clients adjusted quickly. I don't know virtual training would have been as successful without the need for it.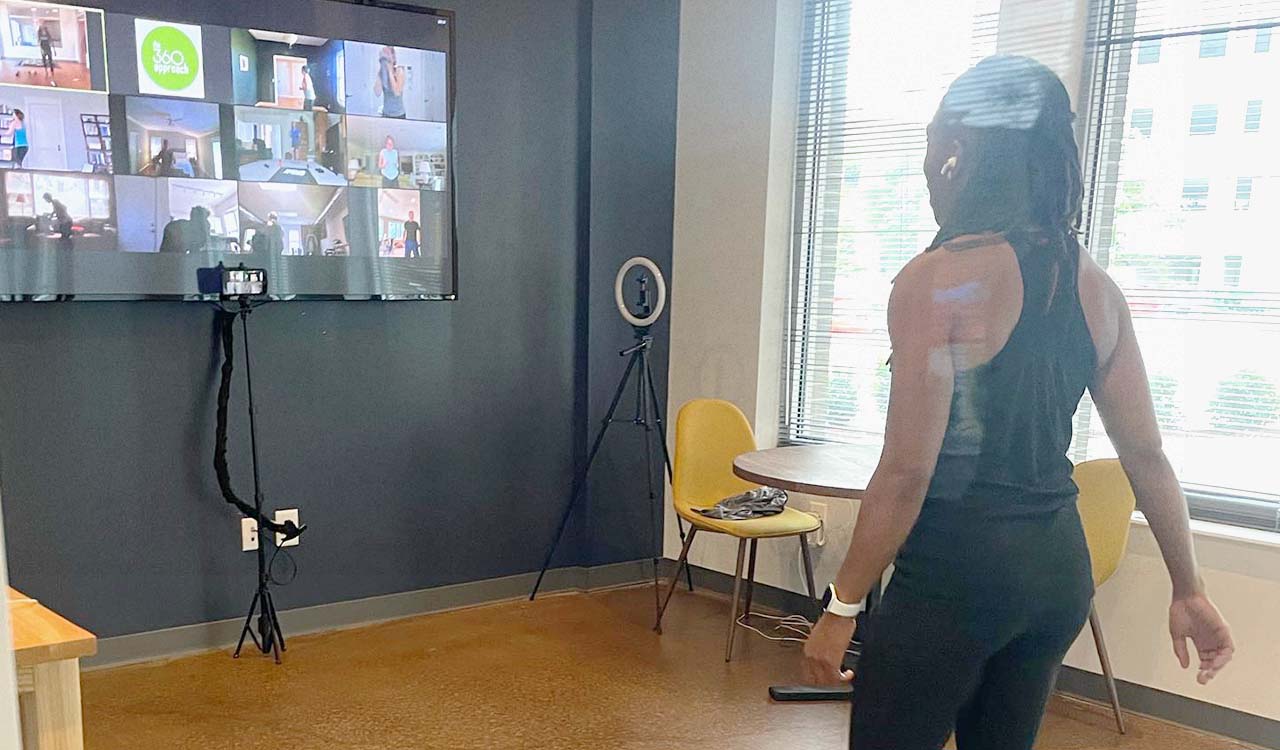 3. How do you personally define the term 'wellness'?
Wellness incorporates the physical, mental, emotional, and spiritual aspects of a person. Only when these aspects are fully engaged and developed does one live well. Wellness is never achieved, always pursued.
4. What fitness trends are you seeing gain traction in 2022? Are any of these in response to Covid, or are these natural progressions of the industry?
The only fitness trend I've seen gain a great amount of traction is the Peloton. It was extremely helpful and convenient during the pandemic.
5. Why are the above trends happening now and are they specific to certain audiences?
A lot of people have adopted working out in their homes and the Peloton offers these programs. I have observed a wide variety of people using the Peloton from very fit athletes to sedentary individuals looking to get active.
6. What's your least favorite fitness trend that you've seen in the past?
I don't really have one. They all have their own unique values to each individual.I think if something works for you/your client then go for it.
7. What industry shifts have been positive?
Virtual training has opened up doors to train long distances. I have clients who now live out of state and many clients traveling for work. Now they're able to participate.
8. What has been negative/challenging?
There's a certain connection you build and hold experiencing people in person that is lost online. I don't know if virtual training programming is as sustainable long term.
9. How do you think 2022 will be different for personal trainers from the last two years of dealing with Covid (or will it)?
I don't believe 2022 will be that different. I believe there will continue to be this ebb and flow of comfort levels to train in person and online that happened in 2021. I do know this: we will not go back to the way things were in 2019. We'll have to create a new way.
10. What's the most important thing you want your clients to learn from you?
I don't know if this is a "learn" thing, but I want them to understand that our relationship is mutually beneficial – I get as much from them as they do from me. The relationship goes both ways.
11. What advice would you give to a personal trainer who's just starting out?
The only thing that is more important than your education, knowledge, skill level, and passion is the ability to connect and relate with others.