There's no doubt the coronavirus pandemic influenced how we incorporate fitness and wellness into our lives. Each year, the ACSM American College of Sports Medicine compiles data from a global survey of fitness professionals.
This report provides insight on trends observed within the industry and what that means for us in the future of fitness. Referencing these resources can help you shape your practice toward what consumers are looking for.
It is important to note that these 'Fitness Trends' are professional insights based on efficacy as a researched-based protocol. Trends are not the same as short-lived 'fads' that come and go.
1. Online Training
Surprise! (Not really). Online training has skyrocketed this past year, stemming from lockdown and facility closures that began in March 2020. Unable to meet with trainers and go into gyms, we turned to the obvious: the internet.
Having an online presence allowed trainers to expand their reach through apps, courses, streaming, and 1-on-1 training sessions. The pandemic has fast-tracked the integration of digital options into the fitness industry, but does that mean only online trainers will survive?
As we enter into month 14 of the global pandemic, more vaccines are being distributed, and people are missing the social aspect, in-person accountability, and sense of community in their gyms.
The industry keyword here is hybrid.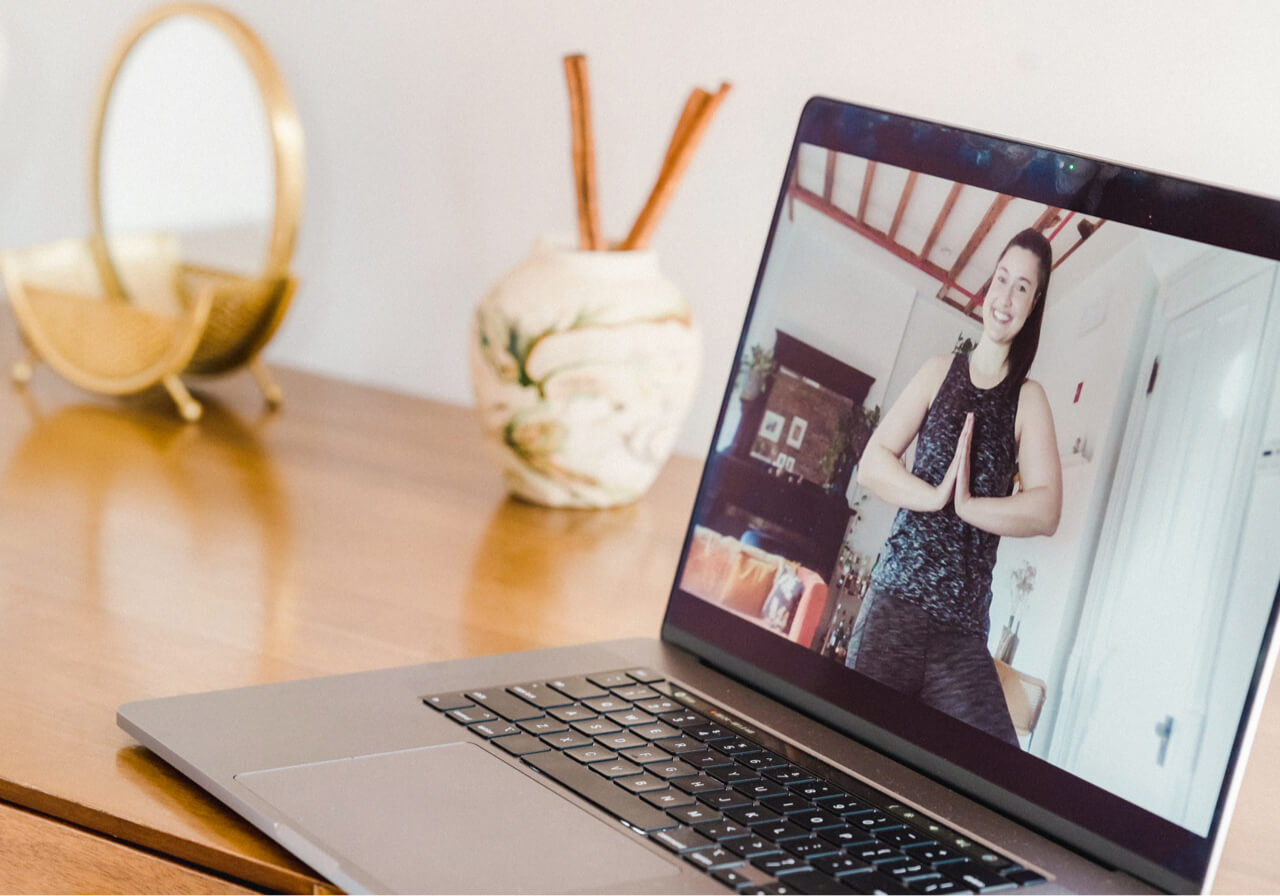 A hybrid model combines digital and physical offerings into one. It gives consumers more options, and allows them to choose to workout wherever they feel comfortable. Integrating online training options will only enhance traditional brick and mortar training facilities.
I think it's safe to say that digital fitness is here to stay.
2. Outdoor Activities
Ahhh, the great outdoors. During the lockdown in 2020, many people began to incorporate more outdoor activities into their daily routines. I can't blame them; fresh air, exercise, and getting out of the house? Sounds like the highlight of 2020. Count me in.
I saw a huge increase in people walking around my neighborhood that I would never normally see before.
The outdoor environment is convenient, affordable, and not as intimidating for first-time gym-goers. It also provided a relatively safe environment for exercise during the height of the pandemic.
Health clubs and facilities that are still open are adapting to the new environment by moving equipment outside. It's expected that there will be a continual increase in outdoor-focused activities.
Some include:
Increased green space
Taking your workout outside
Enjoying the parks and local recreation areas
Use open spaces!
3. High Intensity Interval Training (HIIT)
HIIT has been on the list of top fitness trends since 2014, dropping slightly this year to other modalities like outdoor activities, online training, and bodyweight training.
High intensity interval training is characterized by repeated bouts of high intensity effort followed by varied recovery times.
HIIT is a great training modality, and it's popular with those with busy lives. Let's face it, we're all busy.
Reasons why HIIT works:
Can be modified for all fitness levels
Can accommodate a variety of exercise modalities such as cycling and group fitness classes
Routines are short and save time
Requires no equipment
Can be done anytime, anywhere!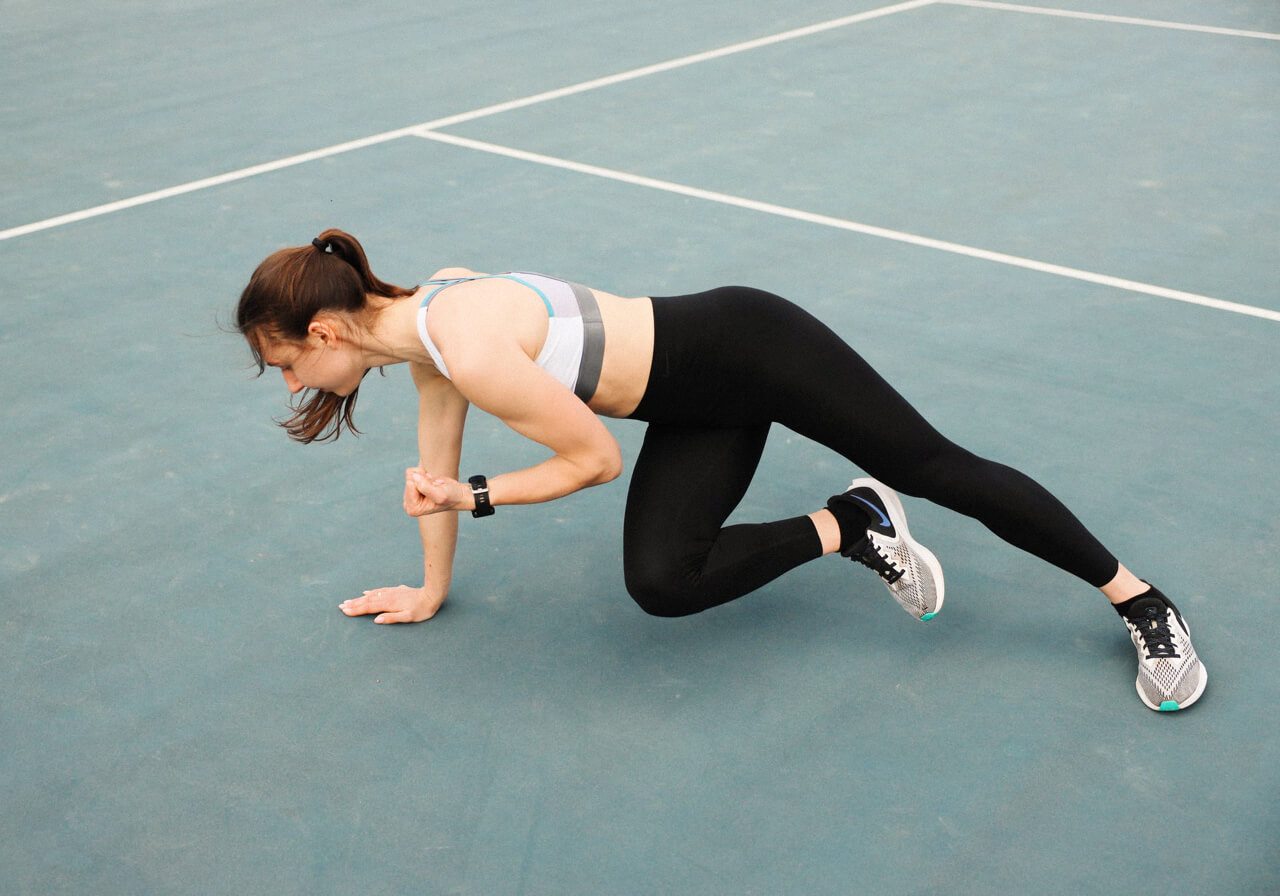 4. Exercise is Medicine (EIM)
Another big takeaway from the ACSM global survey is the push for fitness to be a part of standard healthcare. There is going to be increased emphasis on utilizing exercise and fitness for its health-promoting benefits.
ACSM created the global health initiative of Exercise is Medicine. EIM encourages primary care physicians to include physical activity assessments inpatient visits as a standard of care. There will be more physicians sending referrals to evidence-based physical activity professionals and resources.
This creates more opportunities for qualified exercise professionals and healthcare providers.
5. Free Weight Training/Strength Training with Free Weights 
Training with free weights includes barbells, kettlebells, dumbbells, and medicine balls.
The concept of this style of training is as a type of instruction for proper exercise form. After mastering the correct form for each exercise, resistance is increased, and new exercises are added periodically.
We are seeing a shift from heavy loading barbell training to workouts focused on more free moving kettlebell training. Free weights can offer more variety of movement structures and more flexibility for those with injury.
Free weights also force your body to stabilize itself vs. using a machine where you're seated and working only one muscle group at a time.
Looking to specialize? Here's a convenient study source for the NSCA CSCS® Certified Strength and Conditioning Specialist exam.
6. Wearable Technology 
It's no secret that the tech industry continues to take over the world. Wearable tech has been in the lineup since 2016, securing a top spot in 2021. Wearable tech includes smartwatches, fitness trackers, heart rate monitors, and GPS tracking devices. They can track your steps, heart rate, body fat percentage, and hydration, to name a few.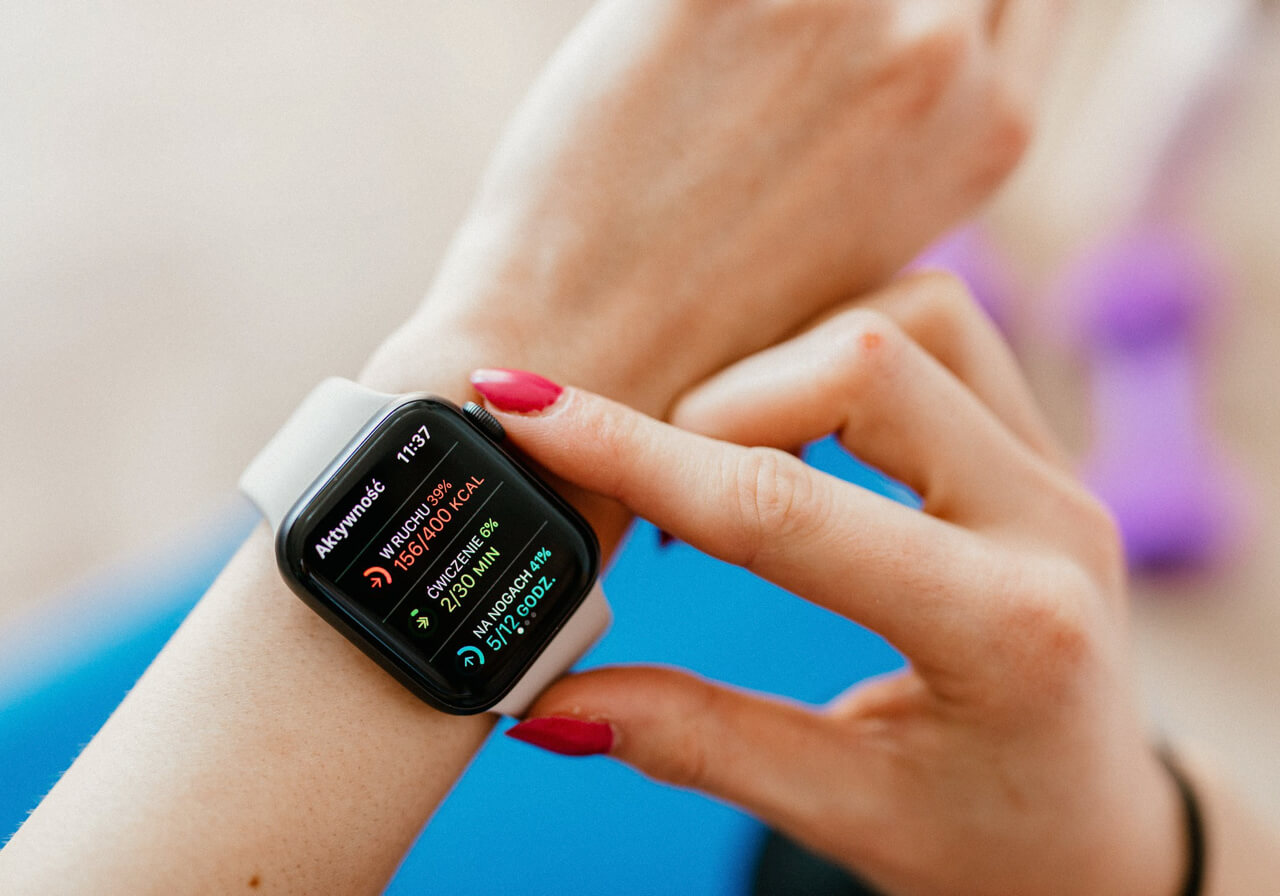 People are using these devices now more than ever, and they have the potential to be beneficial for both the consumer and practitioner. The devices can provide biometric data to assess and use as feedback for improvements. Not to mention, it's a $100 billion global industry.
7. Functional Fitness Training For Older Adults
The baby boomer generation is reaching retirement age. Health and fitness professionals have shifted toward catering to our aging population. We see this heightened focus in the EIM initiative as well as the rise in more fitness programs for older adults.
Functional training typically includes programs designed to improve balance, coordination, agility, and speed while performing traditional variations of exercises.
In its simplest form: functional is the ability to make activities of daily life (ADL) easier.
As a top 10 trend, we are focused on keeping this population active and improving health outcomes.
8. Personal Training
According to the ACSM, personal training has dropped in popularity, but not because people don't want personal trainers. They don't have access to them.
Personal training includes: fitness testing and goal setting and working one-on-one with a client to prescribe workouts specific to individual needs.
Traditionally, personal trainers would work with clients through employment at a health club or studio company and provide their services in person. Thanks to the internet and social media, trainers can work with anyone all over the world at any time online through services like Zoom and FaceTime. It allows the trainer to be independent, reach more people, and doesn't limit the physical location.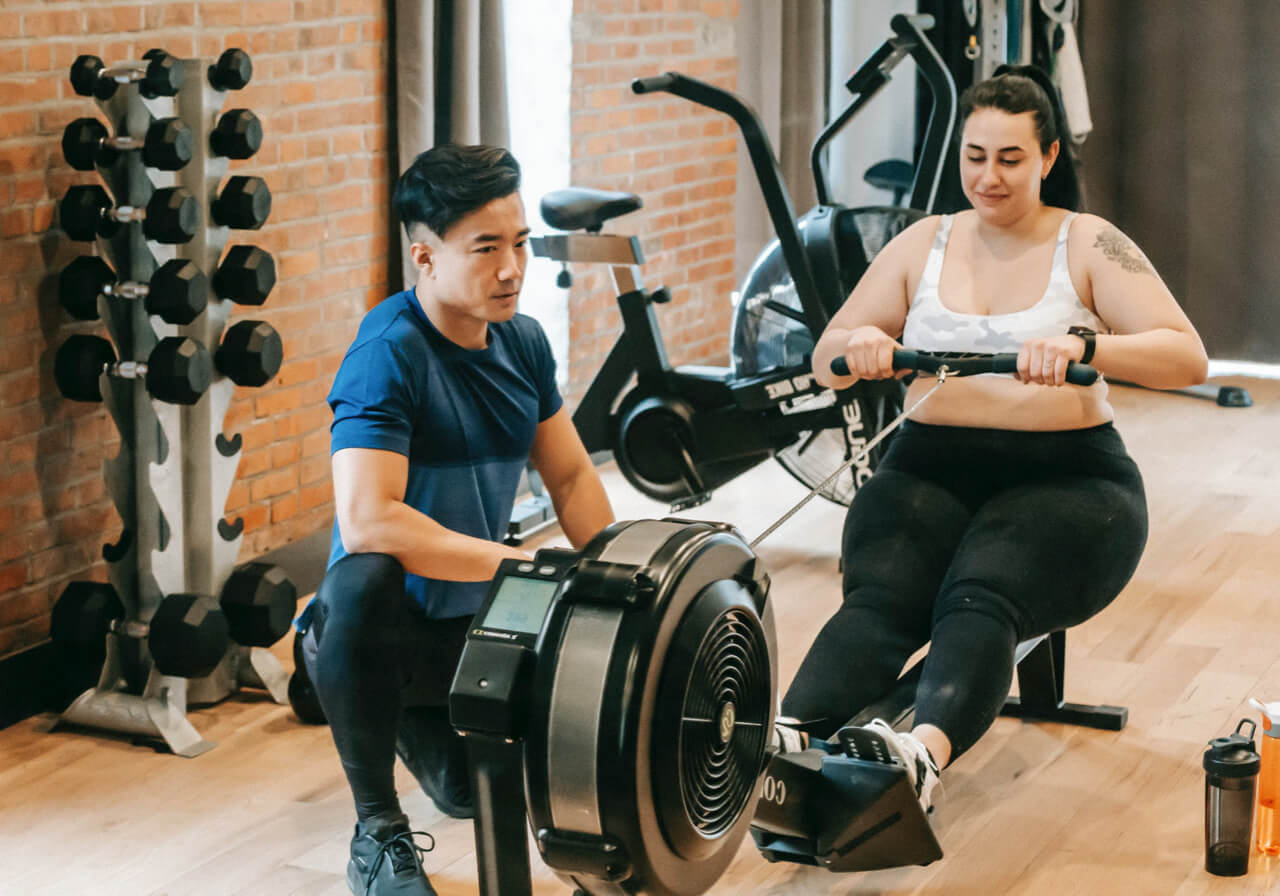 9. Bodyweight Training
Bodyweight training has increased in popularity in the past year as we were forced to rethink our normal workout routines. Bodyweight training uses minimal to no equipment, making it an inexpensive way to exercise. Interestingly, bodyweight training has been a trend since the economic collapse of 2008.
With more people at home, the challenge was to figure out how to exercise with limited space and make use of the equipment we already had. Luckily, there's a lot you can get done with your bodyweight!
With no need for expensive equipment, bodyweight training and getting 'back to the basics' is trending.
10. Certification of Fitness Professionals
The personal training industry continues to grow, and there are more and more options to earn accreditation. The demand for educated trainers is high. Personal trainers and coaches are held accountable for their education and the ability to provide safe and effective services.
Consider a certification from ACSM or NASM to gain the baseline knowledge and to learn personal training best practices. Do your research to choose a certification that's right for you and your career goals.
The most notable NCCA programs to look into: ACSM, NASM, ACE, NSCA, NCSF.
What does all of this mean for fitness professionals?
If you're looking to break into the industry, start with an effective study plan for whatever certification you choose.
Studying for the ACSM-CPT®, NASM-CPT™ or NSCA-CPT® certifications? Mobile study apps like Pocket Prep are super convenient, have a track record of success, and provide excellent explanations of concepts with citations to reference.
To get the most out of this valuable information, ask yourself: "How can I better serve the industry that I'm in while also doing what's best for all of my clients?"
Adding a virtual or online component to your services creates another way to really serve your clients. It's also important to incorporate changes in the types of workouts you are building as people's preferences and expectations will continue to shift. Whether you're a personal trainer, dietician, or any other type of health and wellness professional, now more than ever, we need to meet our clients where they are at.
2021 is a year of connection and community, not wild innovation. Create a warm and welcoming environment for your clients and members to stay socially engaged and deliver results.