Like most of us, Certified Meeting Professionals like myself are in a world of upheaval. We must pivot to transition our normally in-person events to virtual platforms, maintain a connection with our communities, and bring in revenue to support our organizations.
I recently finished a 9-day virtual conference with over 80 live sessions, 30 on-demand sessions, 1,300+ attendees, and multiple sponsors and exhibitors that originally signed up for a 3-day event in Atlanta.
How did I do it? I have a few secrets to share.
Before We Get to the Secrets, You're A Certified What Now?
I'm a Certified Meeting Professional (also known as a CMP). I plan conferences and meetings of various sizes across the world. I locate event venues, book vendors, manage budgets, coordinate education, handle speakers, and create networking opportunities.
A CMP designation shows that an individual is dedicated to the profession and conveys expertise in planning, managing, and executing successful meetings and events. However, the certification foundation is for planning in-person meetings and, in 2020, in-person meetings have been put on hold.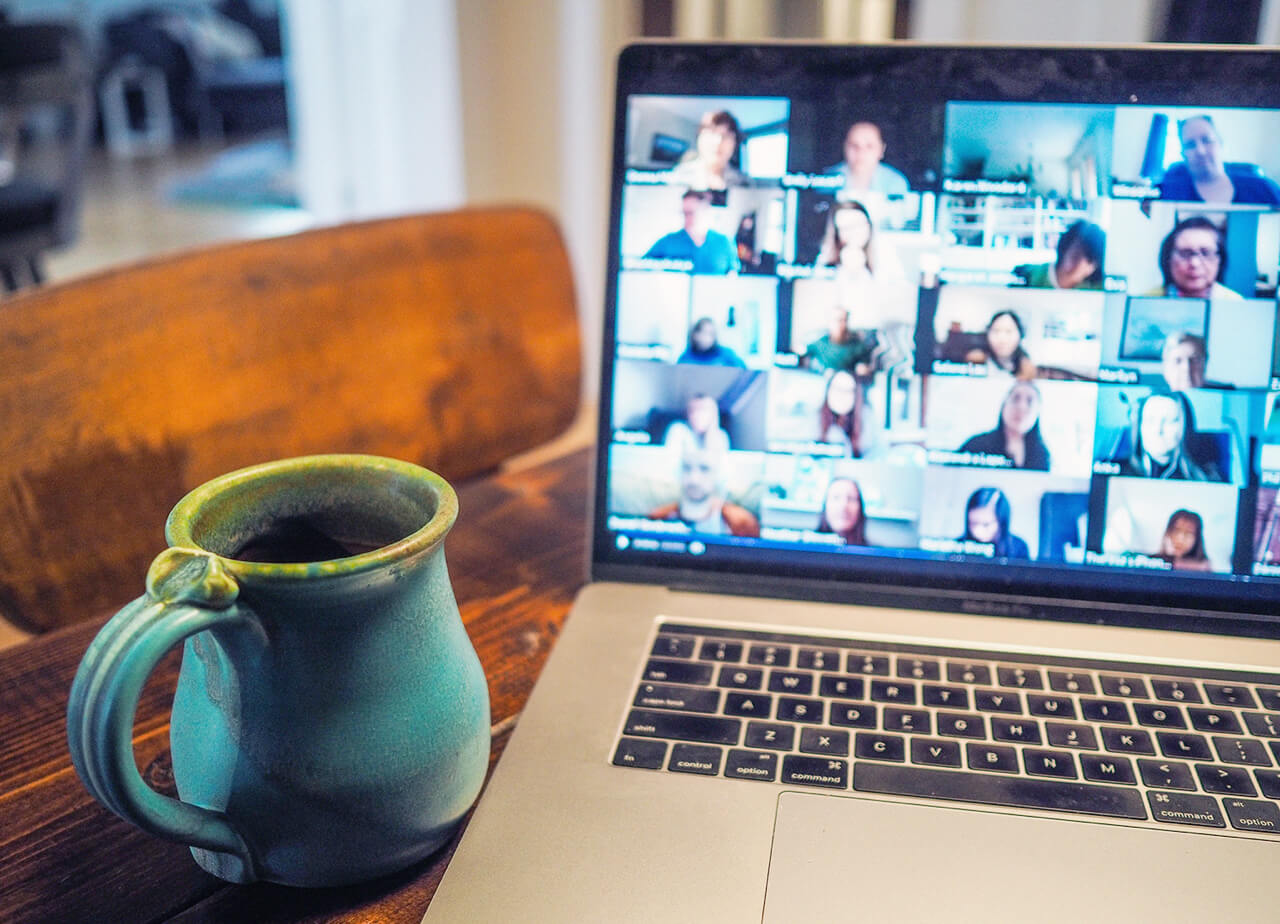 CMP Word of the Year: Pivot
For CMPs, the word to describe 2020 is pivot. Given the pandemic, it's no surprise that CMPs have had to pivot to take everything we've planned for in-person meetings and turn them into compelling, virtual experiences.
The good thing about the pivot is that just as you would physically attend a multi-session conference with exhibitors and interactive panel discussions, you can now do so online as comprehensive virtual events.
Unlike webinars or webcasts, virtual events tend to be large, highly interactive, and provide an experience that "feels" like a live conference. Virtual events are only as limited as our imagination and budget—think live Q&A, networking happy hours, virtual booths, and even event breakout rooms, all from the comfort of your home or office.
Okay, Now the Secrets
I got you, friends. Here are seven areas that you should focus on as you pivot your in-person events online.
1. Picking the Right Platform. 
When planning a virtual conference, start with the end in mind. Design your meeting experience first. Similar to planning in-person events, identify your goals and objectives. Are you trying to foster connections, drive innovation, generate leads, educate, or simply keep your foot in the door? Once you define your goals and the experience you want to deliver, you can identify the right platform.
If you want to foster connections among attendees, then a well-designed chat mechanism is critical. If your event is more about building brand awareness, sharing information, or educating attendees, then the video stream's quality will be key. If one of your desired outcomes is to retain sponsorship, you will want an engaging way for attendees to interact with sponsors.
Here are some questions to ask vendors so you can be sure that it will provide the right features and benefits for your event:
What types of communication features and tech integrations does this platform have?
Is your support team responsive, knowledgeable, and experienced?
Do you capture, record, and store my event's content?
Does this platform offer branding opportunities, advertisement space, or other customization and monetization features?
Can I see the backend of the virtual event platform functions?
What types of analytics, insight, or metrics do you provide?
How does your company expect to grow in the upcoming years?
2. Designing an Agenda
Remember that many of your attendees' lives and routines have changed dramatically due to COVID-19 shut-downs. No attendee wants to sit in front of their computer for hours listening to a series of speakers go on and on.
A digital meeting gives you more flexibility as you plan. You are not confined to a particular set of days in a set number of hours. One advantage of virtual meetings is your agenda can and should extend beyond your typical meeting schedule and live online for a specified time so guests can interact with the material at their leisure.
This is especially true since your attendees' time zones now vary dramatically. Your meeting agenda must consider many time zones when planning sessions and have the ability for attendees to interact dynamically.
3. Marketing to Your Audience
People need to know why they should attend your virtual event. If you want to stand out, you need to get them excited and keep them motivated right up until showtime. That takes more than early-bird specials, countdown emails, and keynote reveals. A few unique ways to marketing your virtual event are:
Incorporate videos. Get a message from your boss, a member of your community, or even a celebrity (using Cameo!) to entice people to come.
Word of mouth in business is always a good thing. Create social media badges for attendees to share with their social network and include on their website or email signature to get people talking.
4. Engaging Your Attendees 
Unlike in-person meetings and events, virtual events provide attendees with more opportunities to "zone out" as attendees are already on the computer, and distraction is only a click away. With event management technology and a little creativity, you can create virtual events that are more than attendees watching a screen.
One way is to ensure the features of your selected platform allow for engagement and attendee interactions. Another is to pivot your traditional social events and put them online. Think virtual trivia, bingo, DJ-dance parties, cocktail making classes, wine tastings. With the right tools, the sky is the limit.
5. Managing Your Speakers
While many presentation skills and best practices apply to both in-person and virtual presentations, expert virtual presenters understand the importance of adjusting their approach to match the medium.
Speakers need to be prepared with the right lighting, camera placement, clothing choices, and technology. Sessions can be presented live, semi-live, or pre-recorded. It is vital to keep speakers engaged every step of the way with important information and training so they are comfortable with the process and the platform.
6. Identifying Team Roles
Assembling a team that supports your attendees to ensure they are getting the most value from their experience is crucial to a successful virtual event. Break down staff roles into two categories—technical support staff and session support staff.
Technical support staff includes platform support, email support, and speaker support
Session support staff consists of moderators, emcees, and session managers
7. Engaging Your Sponsors
There is a whole new world of opportunities to monetize virtual sponsorships thanks to the digital nature of virtual events. Consider what a sponsor might typically bring to the table for an in-person event and applying that to a virtual-event context.
Does a company normally sponsor signage? Offer banner ads on the platform? Maybe they sponsor a demo session. Move it online. Does a group traditionally exhibit with you? Ask if they'd be interested in a virtual booth.
There are also opportunities for short commercials before sessions begin, sponsored gamification, or sponsored mailed gifts. Sponsors are an integral part of your event, so they must generate value from their participation.
Let's Go Virtual
According to Event Manager Blog, 65% percent of planners have never been involved in the process of planning a virtual event prior to 2020. These days many event professionals (93%) plan to invest in virtual events moving forward.
To keep up with the current times and stay on top of the latest trends and best practices of event technology, many CMPs are turning to PCMA's Digital Event Strategist certification to complement their Certified Meeting Professional certification.
We have realized that whether through 100% virtual meetings or hybrid (partial in-person, partial virtual), incorporating technology into meetings is here to stay. And with these tips in mind, meeting planners are ready to pivot and produce high-quality virtual events.
The Tools for You
As a meeting or planning professional, certifications can always help you get ahead. Pocket Prep has you covered with study support through the convenience of a mobile app.
Our Professional Pocket Prep App features study prep for the Certified Meeting Planner exam. It's free to download and all premium accounts feature a three-day free trial period.