When my father was in the last stages of his terminal illness, he was so physically compromised that he could not be cared for in a home environment. He needed around-the-clock care and someone to help him with basic tasks. His choice was to enter an assisted living environment for the last months of his life, so that he could have the right professionals nearby in case he had an especially bad day or an accident that required medical attention.
Those of us who loved him had reservations about this decision. How could we trust that he would be cared for well? Given what we had heard about this type of care, could we be sure that he would get quality attention from the right people?
What is a Caregiver?
National Caregivers Day is observed on the third Friday in February. It is a day when we celebrate the least-celebrated heroes in healthcare. We often hear about nurses, doctors, social workers, and other professionals in healthcare—and justly so—but much less often about caregivers.
There are over 39 million caregivers in the United States.
Joseph F. Coughlin
Caregivers, though titles vary, are the frontline professionals who usually spend the most time with the patients they care for across the entire continuum of care. There are two types; formal and informal.
Informal caregivers are those who, usually without professional certification, care for assisting others with activities of daily living or medical tasks. These are generally family members, friends, or neighbors. Formal caregivers are those who are paid to provide the same sorts of care either in a patient's home or facility.
There are more than 39 million caregivers in the United States providing care. These individuals provide care to an estimated 16.6% of all Americans with a disability or illness. As part of the healthcare economy, the value of caregiver support is staggering; in 2013 the value of unpaid caregiving was estimated at $470 billion—exceeding the value of paid home care and total Medicaid spending in that year.
Who are today's caregivers?
Here are some quick statistics on the U.S. caregiving population:
Over 75% of caregivers are female
9% of caregivers self-identify as LGBT
The average age of caregivers is 49.2, with 34% being 65+ years old
62% are white
13% are African-American
17% are Hispanic
6% are Asian-American
Paid or unpaid, more than one in five (21.3%) of Americans are caregivers, who provide essential help to someone with special needs or illness in the past, representing a change of more than ten million more caregivers from 2015.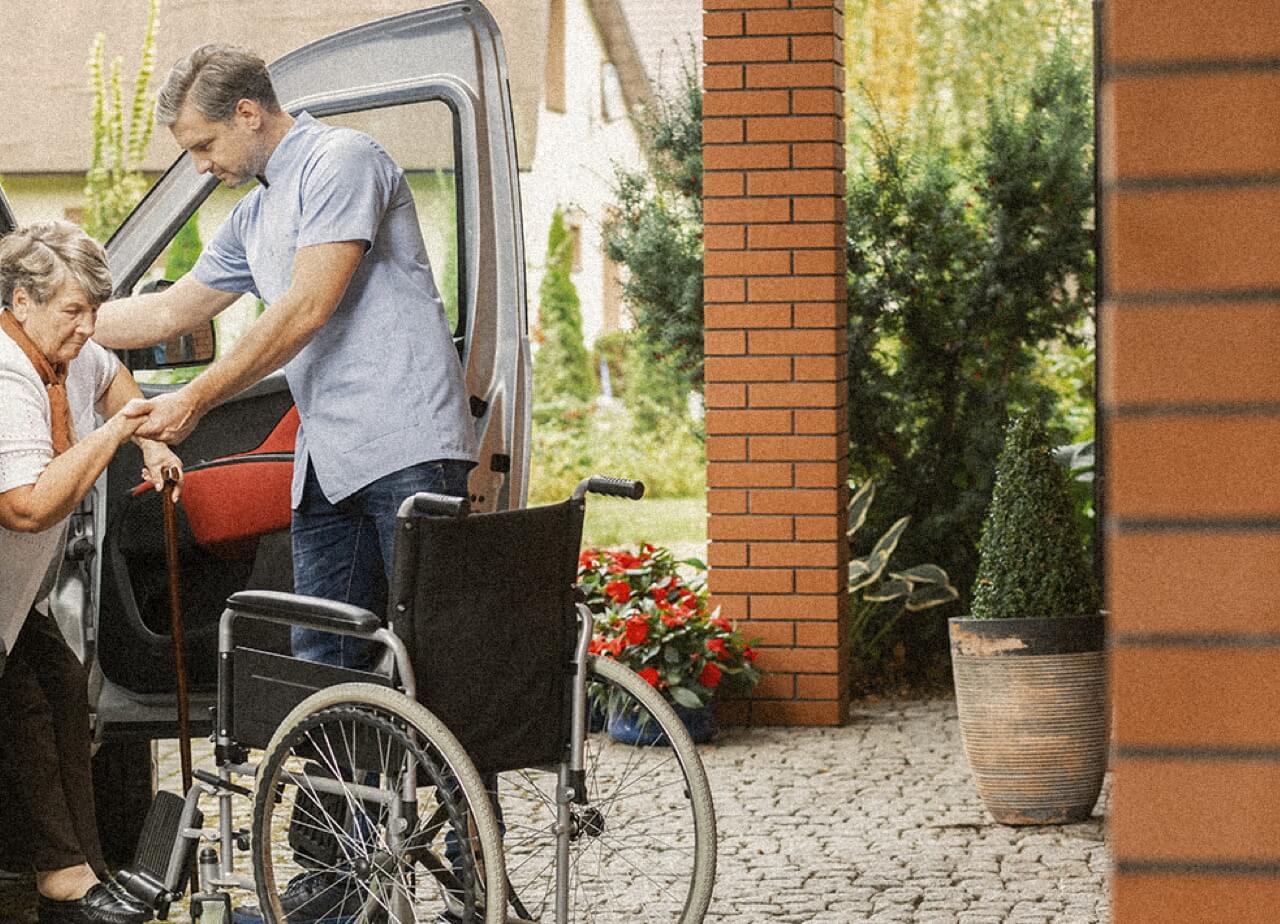 Caregivers provide about 24 hours of care each week in the following areas:
99% of caregivers help with Instrumental Activities of Daily Living (IADLs)
60% of caregivers help with Activities of Daily Living (ADLs)
58% of caregivers help with medical/nursing tasks
What should someone be prepared for as a caregiver?
A caregiver might help with IADLs and ADLs such as:
Using the phone
Shopping for groceries
Managing medicines
Transportation
Otherwise managing money and paying bills
What is more likely for paid caregivers in institutional settings are such IADLs and ADLs as:
Assistance bathing or showering
Helping choosing clothes and getting dressed
Toileting
Eating meals
Transferring from bed to chair
In institutional settings where family may not be present a majority of the time, however, the role of the paid caregiver is something more valuable and less tangible; they are a daily friendly face, a supportive helper with essential items of dignity and well-being, and the familiar relationship that helps keep those who are in such settings from feeling alone or isolated.
$470 Billion - the estimated value of unpaid caregiving in 2013.
AARP
There are many who help in residential settings for those who need caregiving, but it is likely that the attention received from one's paid caregiver is both more intimate and more frequent than those offered by other disciplines. Thus, it takes a special kind of person—gifted with patience, kindness, and resilience—to be a great one.
What kind of certifications are there for caregivers?
There are many different kinds of caregiver certification, and requirements for these vary widely by state and jurisdiction. However, the main types are:
Certified Nursing Assistant (CNA), generally working in institutional settings
Home Health Aide (HHA), generally working in a client's home
There are also specific certifications available for caregivers, such as:
First Aid Emergency Care
Caregiver Certification for Hospice, Palliative, and End-of-Life Care
These certifications are often the gateway to career development in the nursing, medical, or behavioral health fields. I have known many Nursing Home Administrators, social workers, and other health care executives who started as CNAs and keep their licenses current to help their line staff in times of need.
What a caregiver license demonstrates to a potential employer is the commitment to helping the most vulnerable with up-to-date skills and training, as well as a willingness to do the most basic and essential functions in patient care. Such things as toileting and grooming, for which CNAs and HHAs are responsible, are often the most important events of a patient's daily life.
An Unexpected Smile
I did not expect my father to be so content in his last months. He was surrounded by family, good professionals, and other helpers that made the last days comfortable, humane, and full of stimulation and activity.
We had reason to be thankful for so many people during that difficult time—the physicians who expertly looked after his medical needs, the nurses who oversaw his day to day medical care, and the behavioral health professionals who kept an eye on his emotional well-being.
But I think I have a special place in my heart for his CNAs, who he knew by name and with whom he shared a warm relationship—who assisted him with the most basic issues of dignity and hygiene.
In his last days, I often saw my father smile. I believe caregivers had a lot to do with that smile.