Today, it seems like every element of our lives ties back to sustainability. Whether it's compostable takeout food containers, high-efficiency water heaters, or drought-resistant plants brightening up our apartment building rooftops, "green" design is considered best practice in nearly all industries. The bonus is that many of today's sustainability measures help businesses with their bottom lines.
While all manufacturing produces greenhouse gases and hazardous waste, the building industry is one of the world's biggest pollutants. It's largely due to the global sourcing of building materials, waste of materials during the construction process, and excessive energy consumed by inefficient buildings once they are occupied. Since so much of the world's wealth and investments are tied up in real estate, long-term financial benefits of sustainable building practice can be huge.
The Deets on LEED
Architects and the construction industry have been tackling sustainability issues for generations with a specific emphasis on Leadership in Energy & Environmental Design (LEED) in the 21st century. LEED provides guidelines to help design and construct more energy-efficient buildings.
Besides certifications for sustainable buildings, individuals can become LEED Accredited Professionals. Architects and engineers have been studying for LEED accreditation for twenty years, applying sustainable practices as buildings go from blueprints on their desks to being topped out with construction cranes.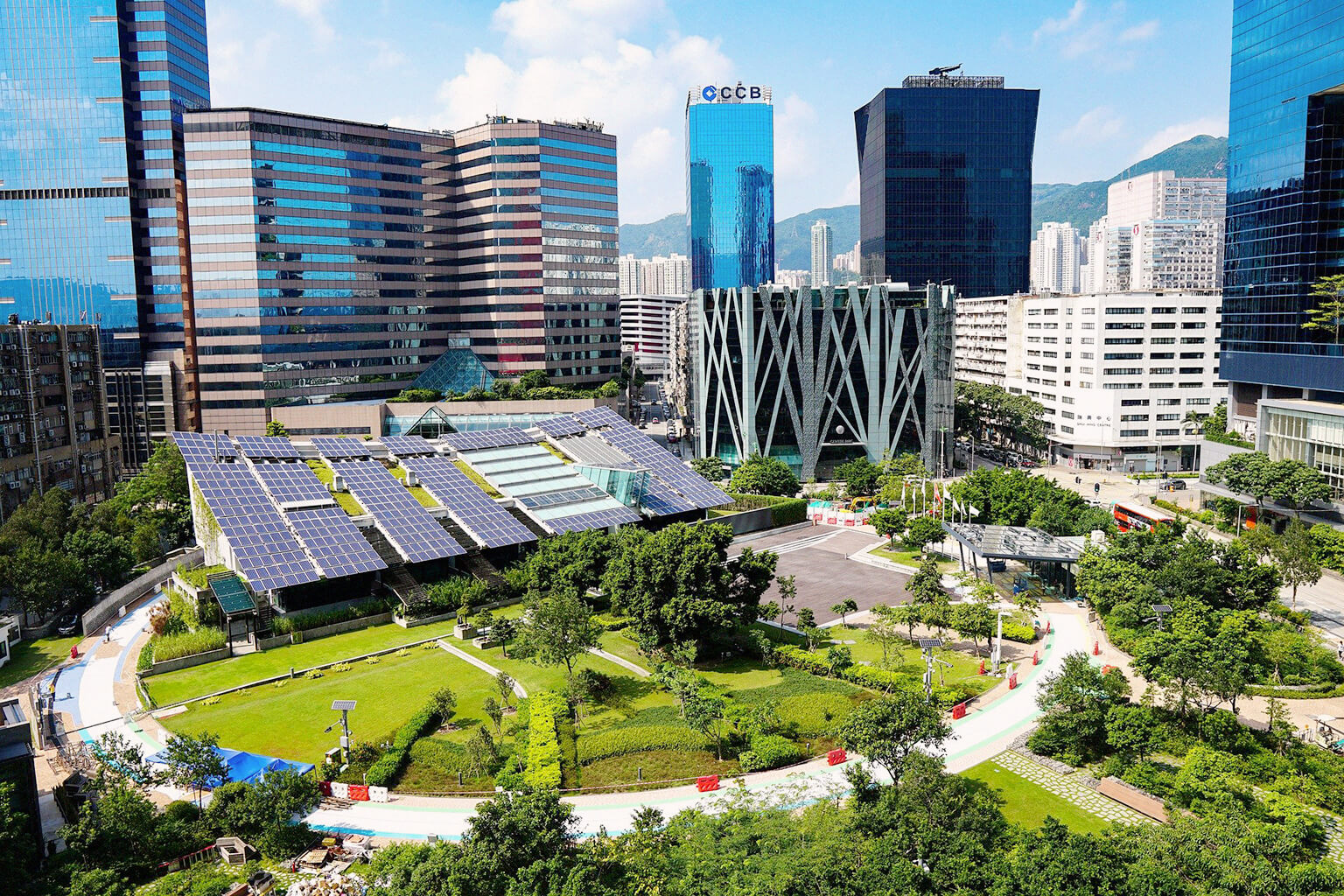 But LEED also provides tools to help monitor and compare energy use once buildings are finished. This monitoring allows owners and building managers to track the long-term operational benefits of sustainable building practices.
It's not enough for a building to be designed sustainably. Many of today's buildings will stand 50 to 100 years, and what happens during those decades can be more important to the carbon footprint of that structure than what went into building it. And that's where LEED Green Associates come in.
Who Should Get LEED-Certified? 
Anyone considering a career in property management or development, human resources, facility administration, project management, healthcare operations, marketing for the building industry, supply chain management, or real estate brokerage should consider becoming a LEED Green Associate.
Why?
Look at the big picture. Office towers, hospitals, university lecture halls, apartment buildings, and planned housing communities all have different elements that can increase or decrease their carbon footprint and energy efficiency throughout their life. All industries that involve facilities and space management in their business model can benefit from employing LEED Green Associates on their teams.
These professionals can help identify opportunities for sustainable building operations.  They ensure that the facilities are working the way they were designed to and that the equipment and supplies sourced best align with the benefits of green design.
Facility Managers 
LEED office buildings include motion sensor lighting, but if inefficient light bulbs are used throughout the building, the energy savings are negated, and the systems may actually cause the lighting to fail sooner than expected. Facilities managers who understand green design will help reap the financial benefits of sustainable operations.
Real Estate Professionals
A building doesn't have to be LEED Certified to be more environmentally-friendly. Real estate agents who understand the benefits of sustainable design can help clients make financial investments that will return savings while they live in their homes.
Solar panels can help lower energy bills, rain catchment for landscaping may reduce water usage. These environmentally-friendly improvements often raise resale value when it's time to move.
Human Resources
Human resource leaders can apply green design strategies in the workplace to support employee health and retention. Just as biophilic design can improve mood and focus when we're studying or working from home, offices, and corporate workplaces that feature fresh air, daylighting, ergonomic workstations, and build with non-toxic products can boost productivity.
Making energy-efficient improvements help reduce operational costs. It's even been linked to employees taking fewer sick days.
Leading with LEED
LEED Green Associates learn to look at sustainability holistically. Opportunities to improve a business model with streamlined operations, local supply sourcing, and more diverse employee perspectives can benefit businesses small and large, regional or global, and in every industry.
There are countless ways for environmental stewardship to impact our professions, and the more you think about your career long term, the more adding a sustainability certification to your resume makes sense.
What's Next
Interested in learning more about what it takes to become a LEED Green Associate? We can help. Getting certified is an important step. Pocket Prep has you covered with study support through the convenience of a mobile app.
Our Professional Pocket Prep app features study prep for the LEED Green Associate certification. Over 70,000 individuals have used Pocket Prep to help them study for this certification. It's free to download and all premium accounts feature a three-day free trial period. When you're ready to study, we're here to help.