Medical billing and coding have been around for decades in some way, shape, or form. It is the backbone of the financial part of the medical field. There are many different avenues to take within medical billing and coding, whether through compliance, becoming an educator, or something as "simple" as data entry. 
While any route is a good decision and totally dependent on an individual's skill set and wants, obtaining a certification is always the best place to start. 
One company that offers various certifications to choose from is the American Academy of Professional Coders (AAPC), their most popular certification being the Certified Professional Coder (CPC).
What is the CPC Certification, and What Do CPCs Do?
The CPC certification is the stepping stone to a career in medical billing and coding. Having a CPC attached to your name can help your job search since some companies will only hire certified coders. 
Most medical coders' careers start out in an entry-level position.
Along with your average medical coding career, which typically includes data entry and sending claims off to insurance companies, there are many other job options and responsibilities available. A certified coder can be responsible for A/R reports (Accounts Receivable Aging Reports), work in auditing/compliance departments of big facilities, or even become a higher-level supervisor or manager for a department. 
Most medical coders' careers start out in an entry-level position. As I'm sure everyone is aware, on-the-job experience is priceless and teaches information you can't learn by studying or taking tests. Medical coding is no different. 
Coming fresh out of school, searching for a job can be daunting, but do not fret! Many entry-level billing jobs give you the experience needed to move up in the ranks and prepare you for your CPC exam. By building a 'knowledge resume' (as I like to call it) and keeping a great rapport with coworkers and bosses, you can eventually work your way up to a supervisory position.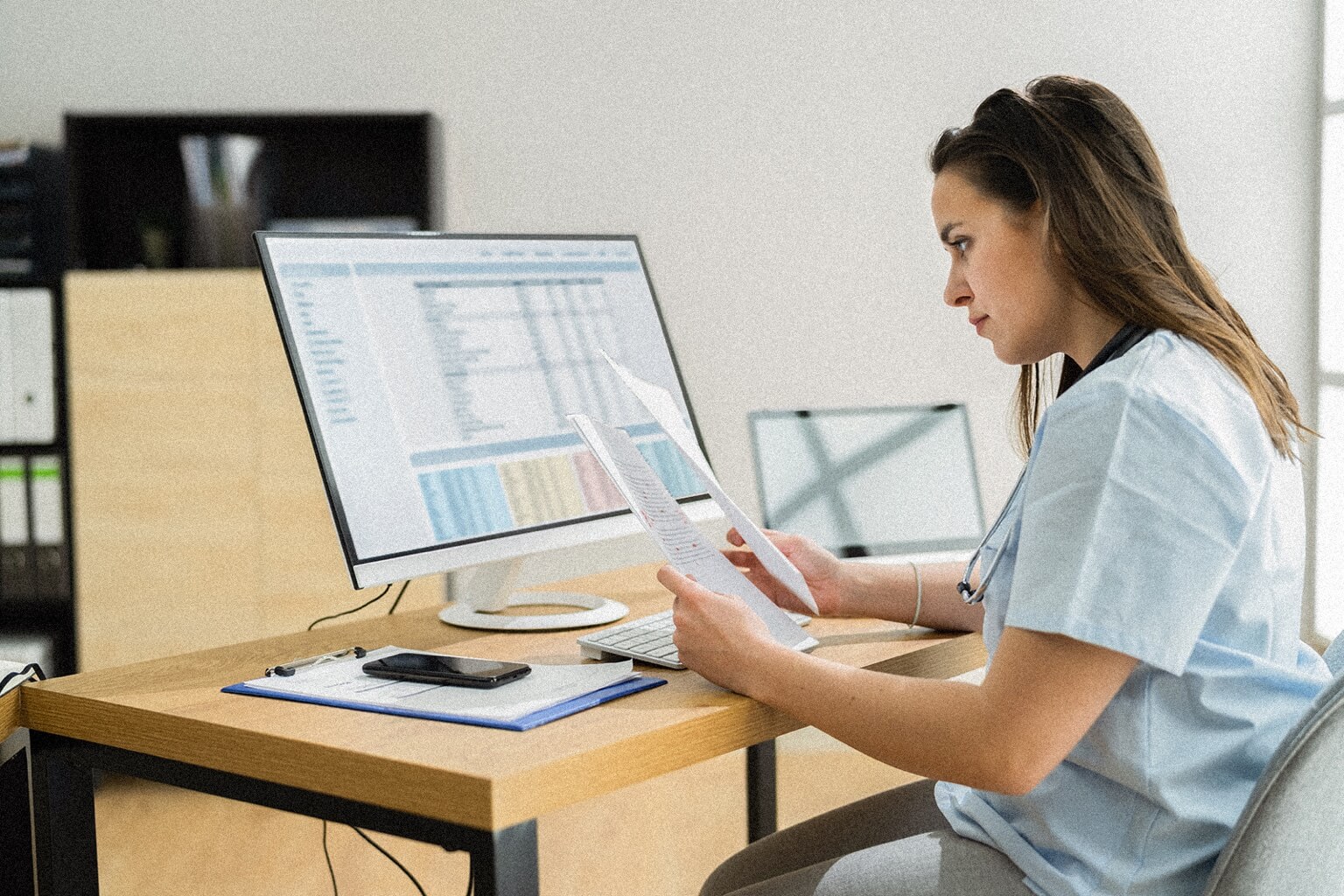 Why are Medical Billers and Coders So Important in the Medical Field?
Having a good medical biller/coder(s) on staff is just good economic sense. Many physicians are in the field they are in because they want to help people, so anything related to billing or coding is not their forte. 
Sure, they can rely on today's technology such as EHRs (electronic health records) and EMRs (electronic medical records) to help them with billing. Still, technology is not always so wise, especially when it comes to compliance. 
This is where medical billers and coders come in. Because billing can get extremely complicated, especially in certain specialties and hospital departments, it is always good to have someone who knows the ins and outs.
So, why exactly is it so important to have a medical biller around when an EHR can basically do the same thing? The key reason is compliance. There are many compliance issues out there, and medical coders have to be on top of each one. Ensuring that every claim goes out correctly is good practice and saves both the doctor's office and the patient money. 
Because billing can get extremely complicated, it is always good to have someone who knows the ins and outs.
Looking at the opposite side, bad billing and coding practices can lead to denials, loss of money, and worst-case scenario, insurance fraud. Something as simple as double-checking all claims going out the door can make a world of difference and can save your billing managers, office managers, and yourself a whole lot of headaches in the long run.
If your office or department works with an EHR, it probably has a program within that helps keep track of things such as CCI edits and other coding errors.  It is very important to make sure, even with this technology, that all billed procedures and office visits are within proper billing and coding guidelines.
The CPC exam is not easy – it covers 17 different areas. It takes months of exam prep, studying, and familiarization. But don't panic – you can ace the exam by taking some (or all) of these ideas into consideration:
Use flashcards: Flashcards will become your best friend. Use them for the anatomy/physiology and medical terminology you will need to know for the exam.
Study one specialty at a time, and don't overload yourself: Thankfully, you do not need to memorize any codes. While it will be helpful to know which codes are where within the coding books (CPT, HCPCS, ICD-10-CM), you do not need to know what each code entails.
Speaking of coding books: Make sure you have the proper coding books for your test!  CPT, HCPCS, and ICD-10-CM codes have a tendency to change yearly, so having the proper books for your exam is extremely important.
Take notes in your books: Mark off each different chapter/body system, write down helpful hints for certain coding practices, etc. 
Don't skimp on exam prep: Any kind of exam guides, practice exams, or online test prep that you can grab will be extremely helpful, especially if there is one part of the exam you are not comfortable with. 
Of course, these are only a few suggestions. The most important thing to remember is to not stress, take a deep breath, and prepare as well as you can!
What Types of Opportunities Await Me Once I Obtain My CPC?
Congratulations, you have earned your CPC certification! Now what? 
Many doors open once you obtain a certification since so many employers specifically look for certified candidates.  
You may notice one glaring factor once you've obtained your certification  — the "A". No, it isn't a scarlet letter. The "A" after your CPC certification stands for "Apprentice", meaning you are just starting out on your journey. Unfortunately, some employers may not hire any coders with the Apprentice tag, but this is why entry-level coding positions are so important. 
Earning that experience, and of course, staying in good standing with your current and past employers, will help you not only in the long run but also helps you remove that "A"!
Read more about saying goodbye to your "A" here. 
Where to Go With Your CPC Certification
To be honest, medical billing and coding can be a bit overwhelming, especially when you are entering it for the first time. It is important to remember to stay within your wheelhouse. What are you best at – data entry, or do you enjoy the details? Knowing this will help inform your career path in the medical coding industry. 
There are also different specialties to look into, as well as whether you would like to work for a larger hospital system, versus a smaller doctor's office. The choice is yours, ultimately, and you will find many opportunities along the way. Take every piece of knowledge you gain, and further your career to your heart's content. Go forth, and forever prosper with your CPC certification backing you up every step of the way!